«Prev
From Dec 8, '19 to Jan 7, '20
Next»
6585
Python Programming part 2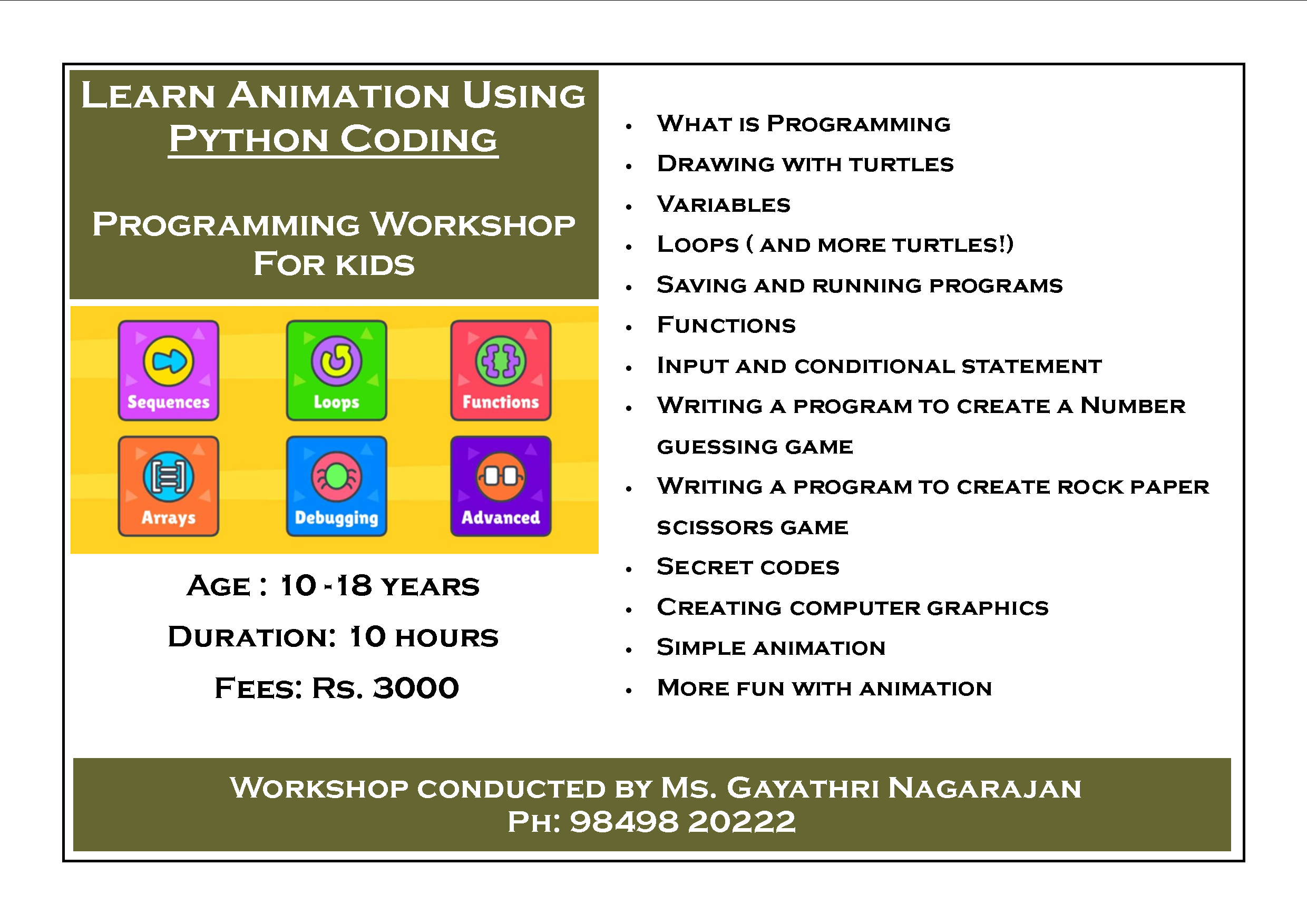 Sun Dec 29, 10:30 AM
Gayathri Nagarajan
This is Workshop aimed at introducing coding and animation to children using Python Programming. It'll also introduce kids to the concept of making their own video games or android games.

Title: Learn Animation Using Python Coding
Programming Workshop for kids

Age : 10 -18 years
Duration: 10 hours
Fees: Rs. 3000
Children need to bring their own laptops.
For details & registration contact : 9849820222
Course conducted by Ms.Gayathri Nagarajan.