Upcoming Events
«Prev
From Jan 12, '19 to Feb 11, '19
Next»
5788
Write Club Saturday General #185
Sat Jan 12, 3:00 PM
Write Club Hyderabad
Write Club Hyderabad helps you pen your thoughts, spill your mind and finally make an appointment with the writer in your head. We conduct free, weekly events that foster writing. Our Meetups aim at helping writers reach their goals in a supportive, collaborative, social setting. Writing doesn't have to be all by oneself. We welcome anyone who writes, regardless of genre, language or age. We have members writing novels, short stories, poetry, screenplays, essays, school reports and more. What we do, basically: One of the members of Write Club (anyone with a participation count over 2 consecutive meetups) hosts a session. They bring forth a theme and writing exercises. We all then write to the host's prompts and guidelines for about an hour. Once we're done writing, we read out our write-ups (optional). We also exchange feedback and constructively critique each other's works. Entry is free, anyone with an interest in writing can walk in. Bring your writing devices and we're all set! We promise to provide you with good coffee and a super-creative conversation. We have Write Club sessions every Saturday afternoon – 3 to 6 PM
5566
Moteram Ji Shastri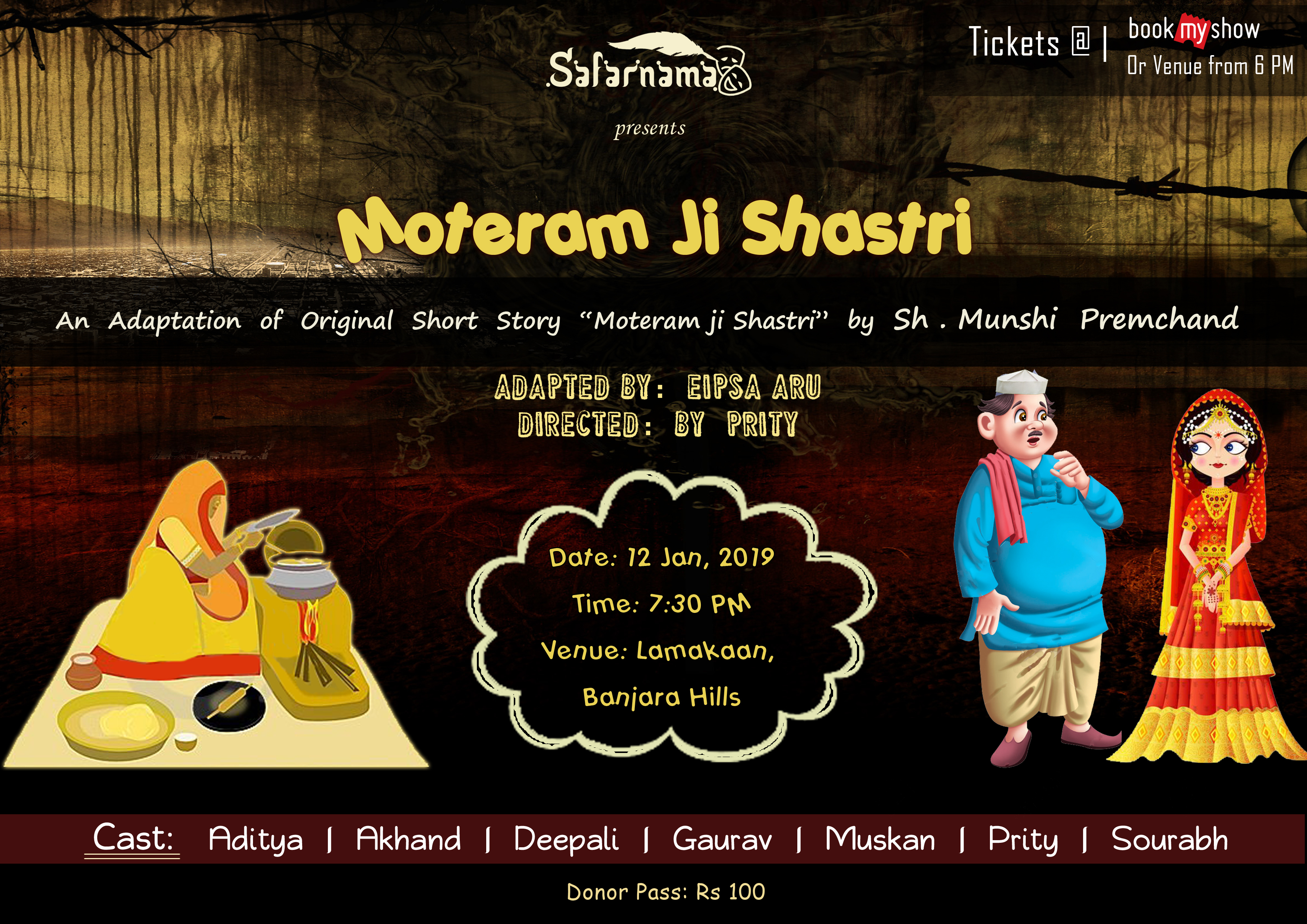 Sat Jan 12, 7:30 PM
Safarnama Theatre
Safarnama Theatre presents Moteram Ji Shastri, one of the play from our event Ulat Pher - A tribute to Munshi Premchand.

A well versed, astute & flamboyant school master is married to a very demotivated woman who keeps cribbing about their middle class status. Be it the art of poetry, content writing or grammatical intellect, this man possesses it all. But at times knowledge & talent is not all that matters. Wealth does, and it does big time. Knowing this, our pauper teacher couple aspires to make it big in some way or the 'other'.
5754
Romeo & Juliet ( A Love Story )
Sun Jan 13, 7:30 PM
Udaan Performing Art, Hyderabad
UDAAN Performing Arts, Hyderabad presents, its 13th Workshop production William Shakespeare's 'Romeo & Juliet ( A Love Story )

Synopsis - Romeo and Juliet were in love, but Romeo was a Montague and Juliet was a Capulet. Both Montague and Capulet families hated each other. The story happened in the city of Verona, where both the lovers met and instantly fell for each other. They were so in love that they decided to forego the history of the enmity between their families, decided to challenge the norms of honor and respect, decided to live together. But honor and name of the family were and are always bigger than the idea of love. So, Romeo was supposed to hate the enemy and Juliet was supposed to marry the suitable boy chosen by her family.


5744
Through the Olive Trees
Wed Jan 16, 7:00 PM
Cinephiles Film Club
Through the Olive Trees (1994) - Iranian Movies Month.

FREE EVENT

Through the Olive Trees - It is the final part of Kiarostami's Koker trilogy, and the plot revolves around the production of the second film; And Life Goes On..., which itself was a revisitation of the first film - Where Is the Friend's Home?.

#The Koker trilogy is a series of three films directed by acclaimed Iranian filmmaker Abbas Kiarostami: Where Is the Friend's Home? (1987), And Life Goes On (a.k.a. Life and Nothing More, 1992) and Through the Olive Trees (1994).#

Director: Abbas Kiarostami
Run Time: 103 mins

Accolades: * Was nominated for the Palme d'Or at the 1994 Cannes Film Festival. It won the Espiga de Oro at the 1994 Seminci in Valladolid.
* In the 2012 Sight & Sound poll, six critics and four directors ranked Through the Olive Trees one of the 10 greatest films ever made.
* The film was selected as the Iranian entry for the Best Foreign Language Film at the 67th Academy Awards, but was not accepted as a nominee.

Introduction - 10 mins
The movie starts at 7:10 PM
20 minutes post-screening discussion
5779
We Have Not Come Here to Die
Thu Jan 17, 7:30 PM
Mahnoor Yar Khan
Length: 110 minutes.
Languages: Telugu, Tamil, Hindi, Marathi, Gujarati and English.

Synopsis:
On January 17th 2016 a Dalit, Phd research scholar, and activist Rohith Vemula unable to bear the persecution from a partisan University administration and dominant caste Hindu supremacists hung himself in one of the most prestigious universities in India. His suicide note, which argued against the "value of a man being reduced to his immediate identity" galvanized student politics in India. Over the last year thousands of students all over the country have broken the silence around their experiences of caste discrimination in Universities and have started a powerful anti-caste movement. The film attempts to track this historic movement that is changing the conversation on caste in India.






5701
Gardabhandam & Abbey Emleydu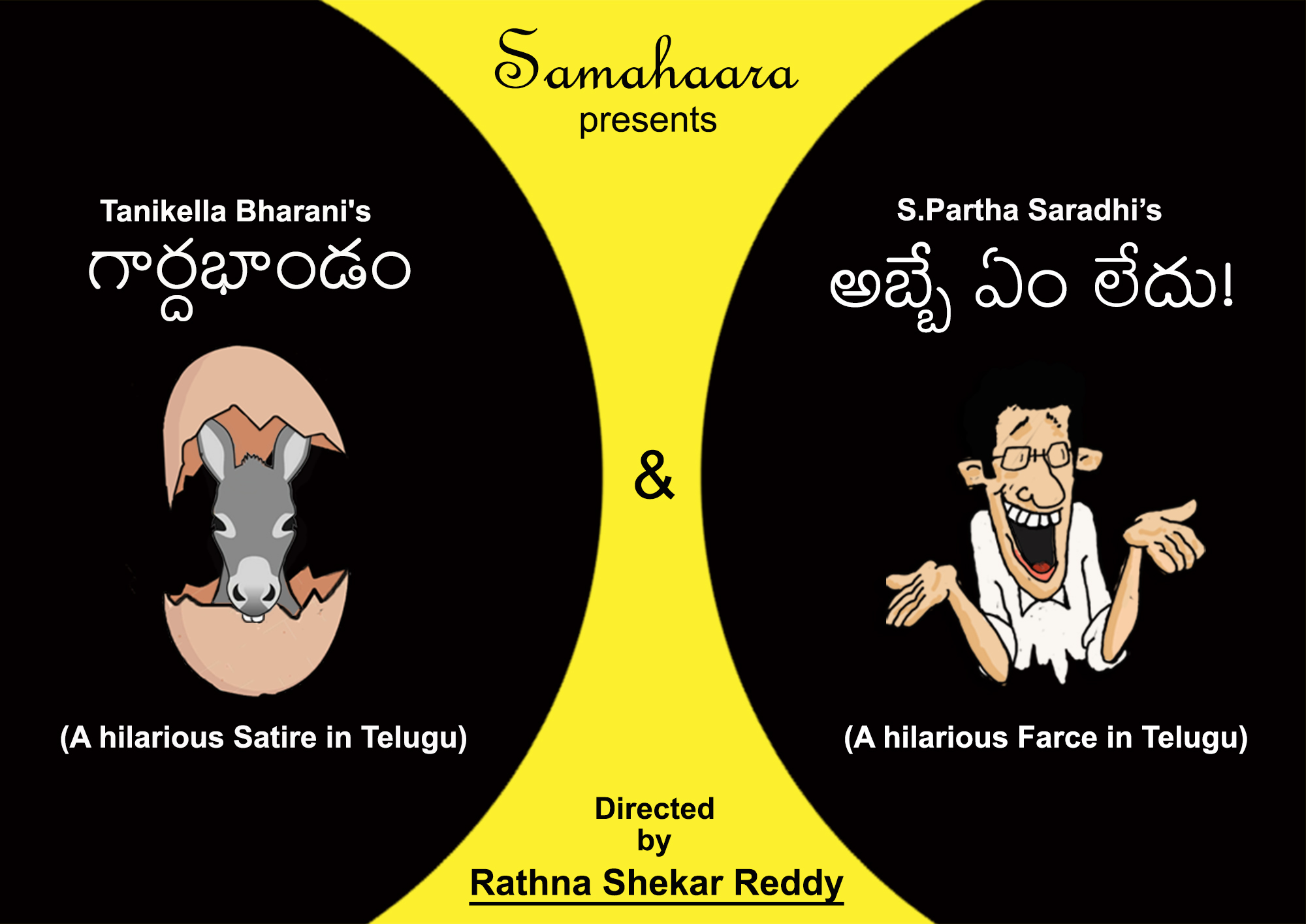 Fri Jan 18, 8:00 PM
Samahaara
Samahaara Theatre Co-operative
presents

A double bill of two Telugu Comedies

Tanikella Bharini's "GARDABHANDAM"
&
S. Partha Saradhi's "ABBEY EMLEYDU"

Directed by Rathna Shekar

Date: 18th Jan 2019
Time: 8.00pm
Venue: Lamakaan, Banjara Hills, Hyderabad.

"GARDABHANDAM"

Written by eminent playwright, actor, director Shri.Tanikella Bharani, Gardabhandam ( Donkey's egg) is a rib tickling political satire that talks about inherited political power. The play is mix of fictional mythology and contemporary social issues. Come grab your seats and enjoy the fun.

"ABBEY EMLEYDU"

Abbe emleydu is a hilarious farce written by Shri. Shankaramanchi Partha Saradhi. A laid back husband, a forgetful wife and a deaf servant. To this mix add a colorful boss who has an exciting plan for the weekend with his subordinates, two strangers who walk into the house for a free meal and a missing ring. What happens when all these colourful characters meet in a situation like this ? Lets find out.
5789
Write Club Saturday General #186
Sat Jan 19, 3:00 PM
Write Club Hyderabad
Write Club Hyderabad helps you pen your thoughts, spill your mind and finally make an appointment with the writer in your head. We conduct free, weekly events that foster writing. Our Meetups aim at helping writers reach their goals in a supportive, collaborative, social setting. Writing doesn't have to be all by oneself. We welcome anyone who writes, regardless of genre, language or age. We have members writing novels, short stories, poetry, screenplays, essays, school reports and more. What we do, basically: One of the members of Write Club (anyone with a participation count over 2 consecutive meetups) hosts a session. They bring forth a theme and writing exercises. We all then write to the host's prompts and guidelines for about an hour. Once we're done writing, we read out our write-ups (optional). We also exchange feedback and constructively critique each other's works. Entry is free, anyone with an interest in writing can walk in. Bring your writing devices and we're all set! We promise to provide you with good coffee and a super-creative conversation. We have Write Club sessions every Saturday afternoon – 3 to 6 PM
5794
THE COLOUR OF MY HOME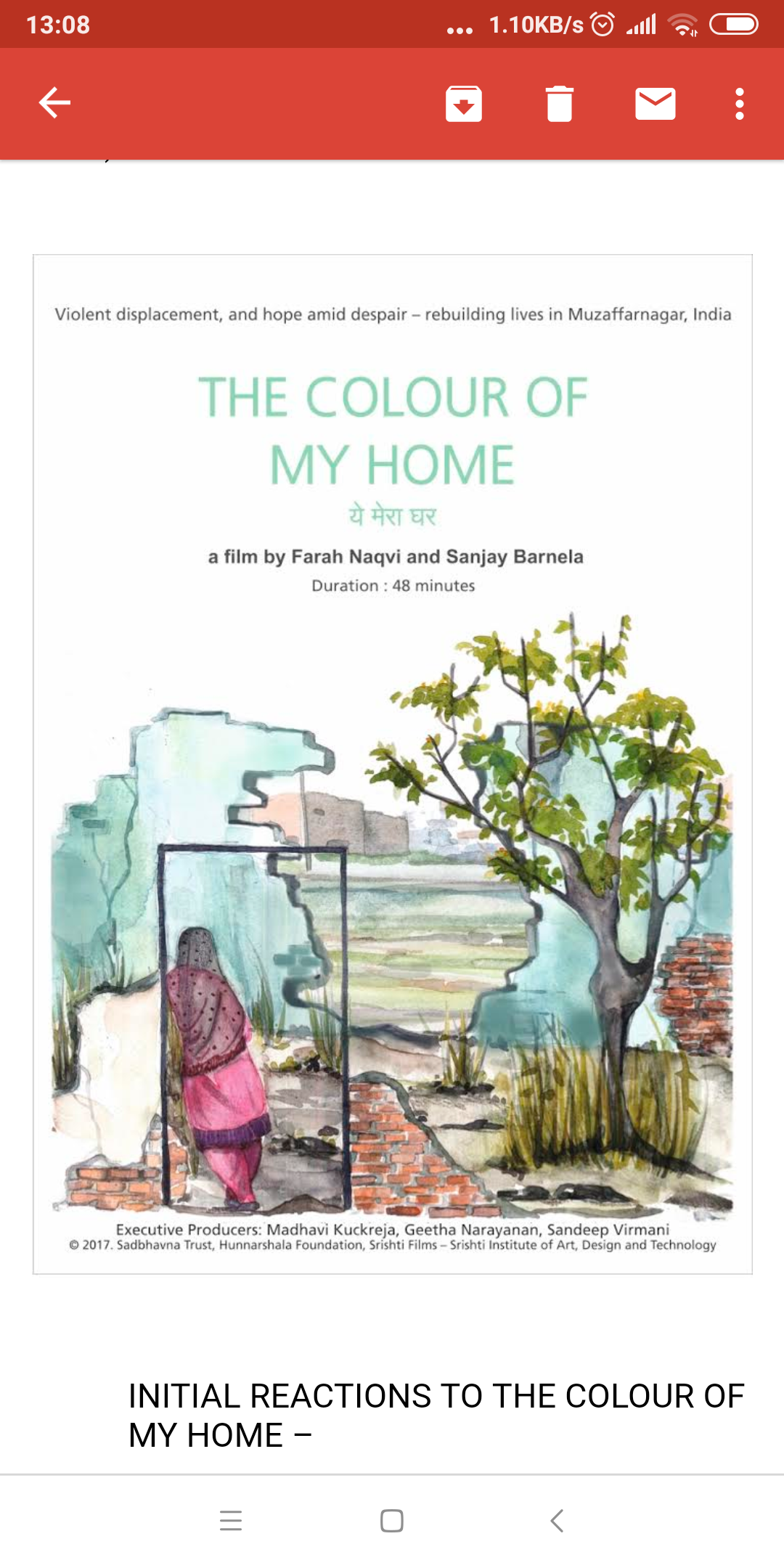 Sat Jan 19, 4:00 PM
Lamakaan Programme Council
THE COLOUR OF MY HOME|Yeh Mera Ghar

Language: Hindustani (with English subtitles)
Duration: 48 mins

ABOUT THE FILM

What happens to people when they are violently displaced? Buffeted by winds of hate and forced out of their homes and ancestral villages. Scattered like human debris in relief camps; never able to return. How do they rebuild a new home and a new life, with hearts unable to erase the memories of all that has been left behind?



The film is set in a town in north India, where targetted violence in 2013 forced over 60,000 people to flee their homes in fear. Many could never return. The Colour of My Home is about rebuilding broken lives. It is about the effect of losing home and identity on strong women like Momina, men like Kallu, Anis, and Allahmer Chacha, and the choices that now face a young woman like Rani. The film is about scars that hate and violence leave on the human soul. It is about remembering and loss. It is also about the power of hope and the will to survive.

Directors| Farah Naqvi & Sanjay Barnela
Music| Shantanu Moitra

Executive Producers| Madhavi Kuckreja, Geetha Narayanan, Sandeep Virmani

Camera| Janvi Karwal and Sanjay Barnela

Producers© 2017|

Sadbhavna Trust, Hunnarshala Foundation, Srishti Films – Srishti Institute of Art, Design and Technology.

Supported by| Misereor

Additional Support| Oxfam India
ABOUT THE DIRECTORS

Sanjay Barnela, based in India, is founder of Moving Images, a team of documentary filmmakers and academics, making a range of award winning films over the last twenty years; many are in the niche area of rights-based conservation, at the political interface between the environment, livelihoods and local communities. His body of work was recognized by the CMS VATAVARAN Prithvi Ratna Award (2014). In 2012, Sanjay joined the Srishti Institute of Art, Design & Technology in Bangalore, where he heads Srishti Films, a center dedicated to teaching professional non-fiction film making.



Farah Naqvi, an alumnus of Columbia University, is a feminist, writer and activist from India. Her work spans a range of media and locations - from remote villages to public policy spaces (including India's National Advisory Council, 2010-2014). She has authored two books - Waves in the Hinterland (2007) about Dalit women journalists and Working with Muslims: Beyond Burqa and Triple Talaq (2017) about how the voluntary sector engages with India's largest minority. She works on gender, caste, and minority issues, towards justice, democratic rights and freedom from violence. For nearly two decades, she has worked on hate-based violence and internal displacement.


5454
Ruskin Bond Hour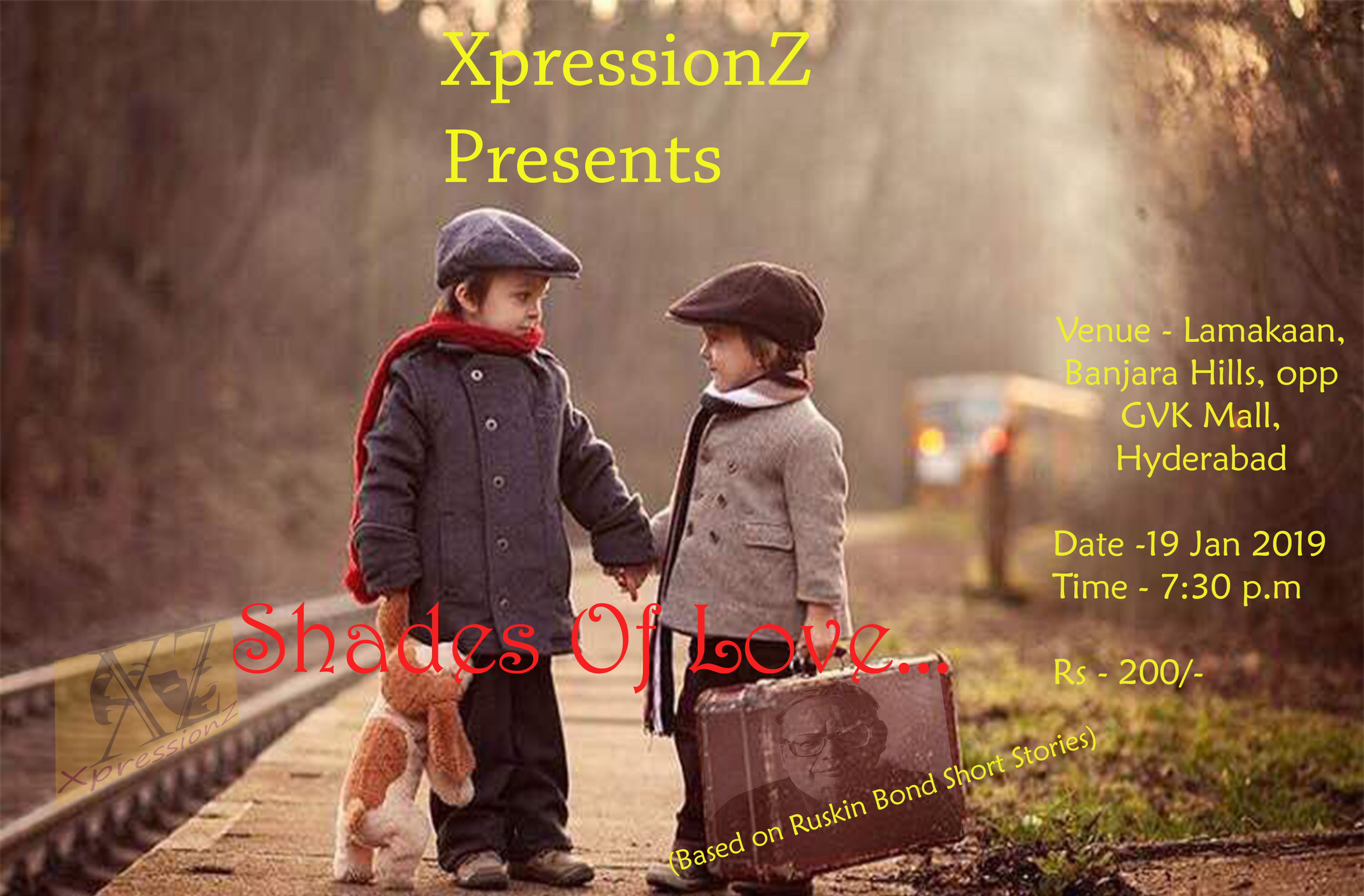 Sat Jan 19, 7:30 PM
XpressionZ Theatre
Titled, "Shades of Love", is a combination of 3 different short stories of Ruskin Bond. Set at different railway stations, these stories can be enjoyed by kids as well as adults.
5712
Storytelling Workshop For Kids

Sun Jan 20, 10:30 AM
Tale Tellers Troupe India
Beat Stage Fear. Create your own story and tell it like a boss!

WHAT WILL BE COVERED IN THIS WORKSHOP:
1. How to create stories on the fly (make it up while you are narrating it)
2. How to deal with Stage Fear
3. Techniques to narrate the story you created effectively and in an engaging manner
4. How to effectively communicate in daily conversations

First Half - you will learn to create your own story
<15 Minute Break>
Second Half - you will learn to effectively narrate this story using various techniques.

TALE TELLERS TROUPE INDIA'S storytelling workshop provides young students with an encouraging, constructive environment to practice ancient art of storytelling and study its techniques. Exercises in class focus on classic 6-part story structuring, building suspense, eliciting emotion, recreating drama, digging deeper into a story's meaning, and using your voice and body to add levels to your listeners' experience, so that your story stays with them.

The class size will be limited to allow maximum individual attention and storytelling practice time for each student in each class session

Some icebreakers and exercises will be covered to help you prepare for the stage experience. Expect to challenge yourself, participate actively and have a lot of fun and laughs along the way.

This is the first step towards being a POWERFUL ORATOR and a LEADER in life!

Entry Fee: Rs.500
AGE: 6 years and above

PAYTM/Google Pay to mobile number 7680993179 or pay in cash at door of the event. (Please message your full name to the same number once you are done with the payment)
5415
Lamakaan Organic Bazaar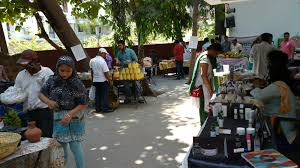 Sun Jan 20, 10:30 AM
Lamakaan Organic Bazaar
On this Sunday morning through afternoon come and explore wide range of Organic Fruits, veggies & groceries Homemade Breads and other baked goods; Organic Lunch, Handicrafts and Handlooms, Handmade Jewelry, Terrace Gardening Corner, Creative Design Spaces. Every Sunday 10:30am - 1.30pm For details: 9642731329. Entry Free. All are Welcome.


5790
Hyderabad Feminist Reading Group
Sun Jan 20, 1:30 PM
Tarun Gidwani
5th session of our lovely Hyderabad Feminist reading group. Newcomers are welcome!
Here is the link to this session's readings:
https://drive.google.com/drive/u/1/folders/1v4JNqYdcUgxy107gmN7j9IqjM-Ytcx7d
If you want to keep getting notified of these sessions we do every other week, you can join our FB group: https://www.facebook.com/groups/1451288351669247/
5787
Panel discussion on "Transbill"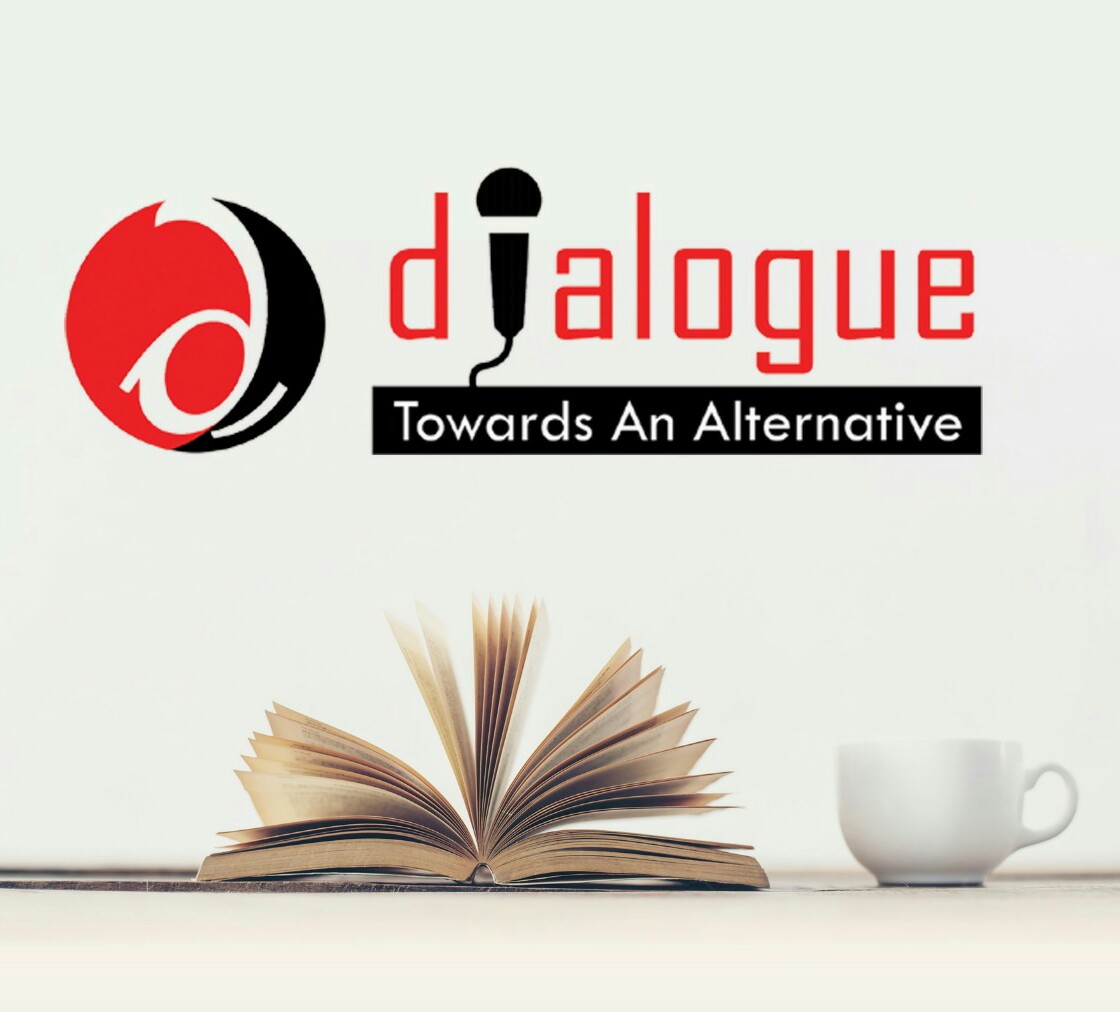 Sun Jan 20, 4:00 PM
Dialogue Towards an Altetnative
Let's discuss the after atmosphere of decriminalization of section377 and also why the latest Trans bill is more problemative that helpfull? We will be joined by Vyjayanthi and Rachana for helping us to understand all the above.
5721
Na Band Na Baaja Na Baraat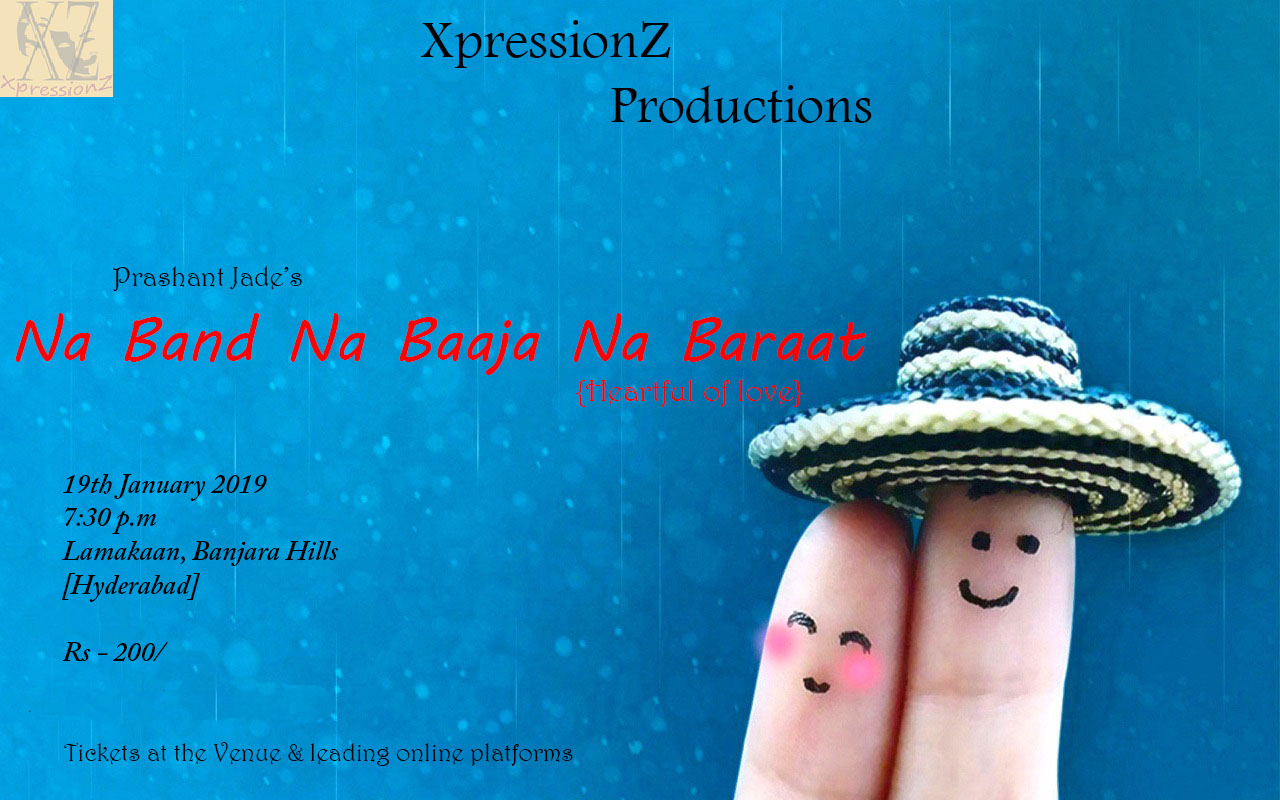 Sun Jan 20, 7:30 PM
XpressionZ Theater Group
The Play showcases love story of yet another lower middle class couple struggling make their ends meet and get married to each other. The play is an attempt to reiterate the presence of love and a tribute to all those people in love out there, who, in-spite all ups and downs of life, make an attempt to stay together. Moments of laughter, smile, and being emotional all seem to be a part of the game.
5782
Upper Caste Quota Bill
Tue Jan 22, 7:30 PM
Lamakaan
Upper Caste Quota Bill: Is it really for the poor or political stunt? – A Panel Discussion

With the General Elections 2019 just a few months to go, the Central Government passed the landmark Constitution Amendment Bill 124, 2019 aimed at giving 10% reservation in education and government employment to the economically weaker sections among the upper castes who are otherwise not covered under other reservations. The Upper Caste Quota had been passed almost unanimously in Lok Sabha on 8th January and on 9th January the bill was passed in the Rajya Sabha and now with the signature of the President of India, Ram Nath Kovind the bill has become a law.
It's interesting to note how an amendment bill passed through the parliament so easily and comfortably? In fact, the passage of the amendment bill itself will tell a tale of the political power of the upper/forward castes. With hardly anybody voted against the bill, it had smooth sailing.
While Jats, Marathas and Patels/Patidars took to the streets to get a bigger share of the jobs pie, the BCs have demanded increase in their quota of reservation in proportion to the population, this new bill to provide reservations to the upper castes actually breached the 50% upper cap laid by the Supreme Court. The quota bill will take the reservations to 60%. Ironically the criteria earning less than Rs 8 Lakh annually and having less than 5 acres of land by the people make 95% of the population eligible for the reservation.
Whether one calls it a pre-poll stunt to appease the upper caste votes, the BJP govt is clearly trying to woo a large chunk of votes from the upper caste.
Is the bill really for the poor or mere a political stunt to consolidate the upper caste voters? Who are the real beneficiaries of the bill? Can it stand the scrutiny of the Supreme Court?
Come and join us for a panel discussion on India's most generous bill!

The Discussants are:
Prof. Kasim, Osmania University
Prof. Bhangya Bhukya, University of Hyderabad
Prof Padmaja Shaw, Osmania University
Arunank, Social Activist
And others…

ALL ARE WELCOME. ENTRY IS FREE AND OPEN TO ALL!!!

5745
20 Fingers (20 Angosht 2004)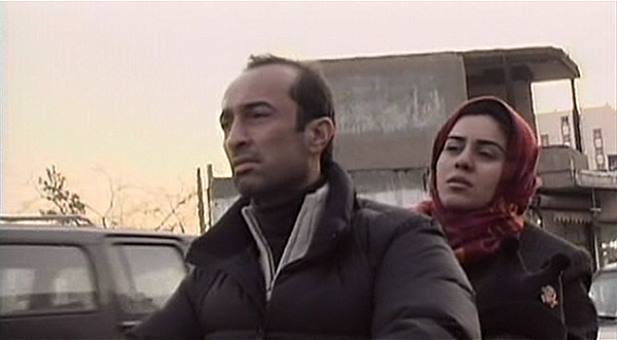 Wed Jan 23, 7:00 PM
Cinephiles Film Club
20 Fingers (20 Angosht) (2004) - Iranian Movies Month.


FREE EVENT

20 Fingers - A film in several episodes with Bijan Daneshmand and Mania Akbari, exposing some of the issues of men and women within the confines of tradition and family life in Iran.


#The film deals with controversial topics such as divorce and homosexuality and has not yet received permission to be shown uncut in its native country.#

Director: Mania Akbari
Run Time: 72 mins

Special Mention: #Shot in several long takes on a DV camera.#

Accolades:
* Winner of the Best feature film in Venezia Cinema Digital Section (Venice, Italy - 2004)
* The Grand jury prize for the spirit of freedom in Bahamas International Film Festival (Bahamas - 2004)
* Special Mention Femina International Women's Film Festival (Rio de Janeiro, Brazil - 2005)
* Winner of Best Director and Best Actress Digital International Barcelona Film Festival (Barcelona, Spain - 2005)
* Winner of the Most Innovative film Award Wine Country International Film Festival (California, USA - 2005)

Introduction - 10 mins
The movie starts at 7:10 PM
20 minutes post-screening discussion
5757
Triple Talaq Bill
Thu Jan 24, 7:30 PM
Lamakaan Programme Council
In light of the latest developments of the Triple Talaq Bill, society is in dire need of a conversation questioning the criminlisation of Triple Talaq. Jameelaji will be giving us an understanding of the implication of a possible ordinance in Hyderabad, and Hasinaji will be talking about the national perspective, and its role in the women's movement.

Lamakaan invites one and all to join this discussion, as two fierce feminists will answer our questions and deliberate on the way forward.
5710
5 Arrows Musical Performance
Sat Jan 26, 4:30 PM
Lamakaan & 5 Arrow Musical Troupe from Punjab
On the occasion of 70th Republic Day of India, Lamakaan invites you to a progressive musical art from from Punjab.

"5-arrows musical troupe" is a loose collective of artists working with Punjab Naujwan Sabha with aim of creating and propagating revolutionary and progressive art content. We firmly believe that in an unequal society no art can be neutral and artists must recognize their duty towards society and shall focus their art towards the same. The name is derived from the historical event whereby Guru Gobind Singh gave 5 of his arrows to Banda Singh Bahadur to signify that Banda Singh Bahadur is to carry forward the struggle initiated by the Guru for an equal, exploitation-free society where everyone can live with dignity. Remarkably Banda Singh Bahadur was one of the first in the history of the Indian subcontinent to distribute lands to the tiller and dealt a lasting blow to casteism and Brahmanism by mobilising the most downtrodden sections of the society. The troupe hopes to carry forward the struggle left unfinished.

ENTRY IS FREE AND OPEN TO ALL!!!

5807
In Solidarity with A Teltumbde
Sat Jan 26, 6:30 PM
Lamakaan
In Solidarity with Anand Teltumbde

As we all know that Anand Teltumbde is one of the leading Dalit intellectuals of the present times. He has always taken a pro-people stand and raised voice against injustice and targeted exploitation. He has also written many books and articles to support the cause of common masses.

He will be shortly arrested by the State under unlawful activities prevention act(UAPA) for his alleged involvement in Bhima Koregaon incident. The charges levelled against by the State are not true and intellectuals like Anand Teltumbde are being framed because they have been taking rock solid stand for the cause of marginalized communities. He has clearly stood against the present regime and its anti people's policies. The State wants to create a fear among the intellectuals and to prevent them from writing and speaking against them.

Hence, in order to oppose this arrest and support Anand Teltumbde, a few democratic organisations have given a call for a joint solidarity meeting to extend support to Anand Teltumbde. Lamakaan, being an open and cultural space has also extended its support for the cause and conduct this meeting to propagate the cause.

His heart wrenching open letter to the general public clearly shows he's implicated in a false case.

https://theprint.in/governance/author-anand-teltumbde-seeks-public-help-to-prevent-his-arrest-in-bhima-koregaon-case/179091/

The participating organizations are:
Human Rights Forum
NAPM
Bigul Mazdoor Dasta
Azad Mann
Virasam
Civil Liberties Committee
Veekshanam
and several other like-minded organizations and individuals have extended their solidarity with this cause. Hence, we invite you to this solidarity meeting.

All are requested to attend the meeting
5418
Lamakaan Organic Bazaar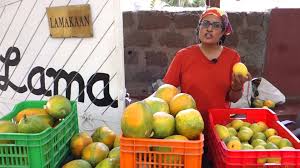 Sun Jan 27, 10:30 AM
Lamakaan Organic Bazaar
On this Sunday morning through afternoon come and explore wide range of Organic Fruits, veggies & groceries Homemade Breads and other baked goods; Organic Lunch, Handicrafts and Handlooms, Handmade Jewelry, Terrace Gardening Corner, Creative Design Spaces. Every Sunday 10:30am - 1.30pm For details: 9642731329. Entry Free. All are Welcome.


5776
THE SIEGE OF CRICKET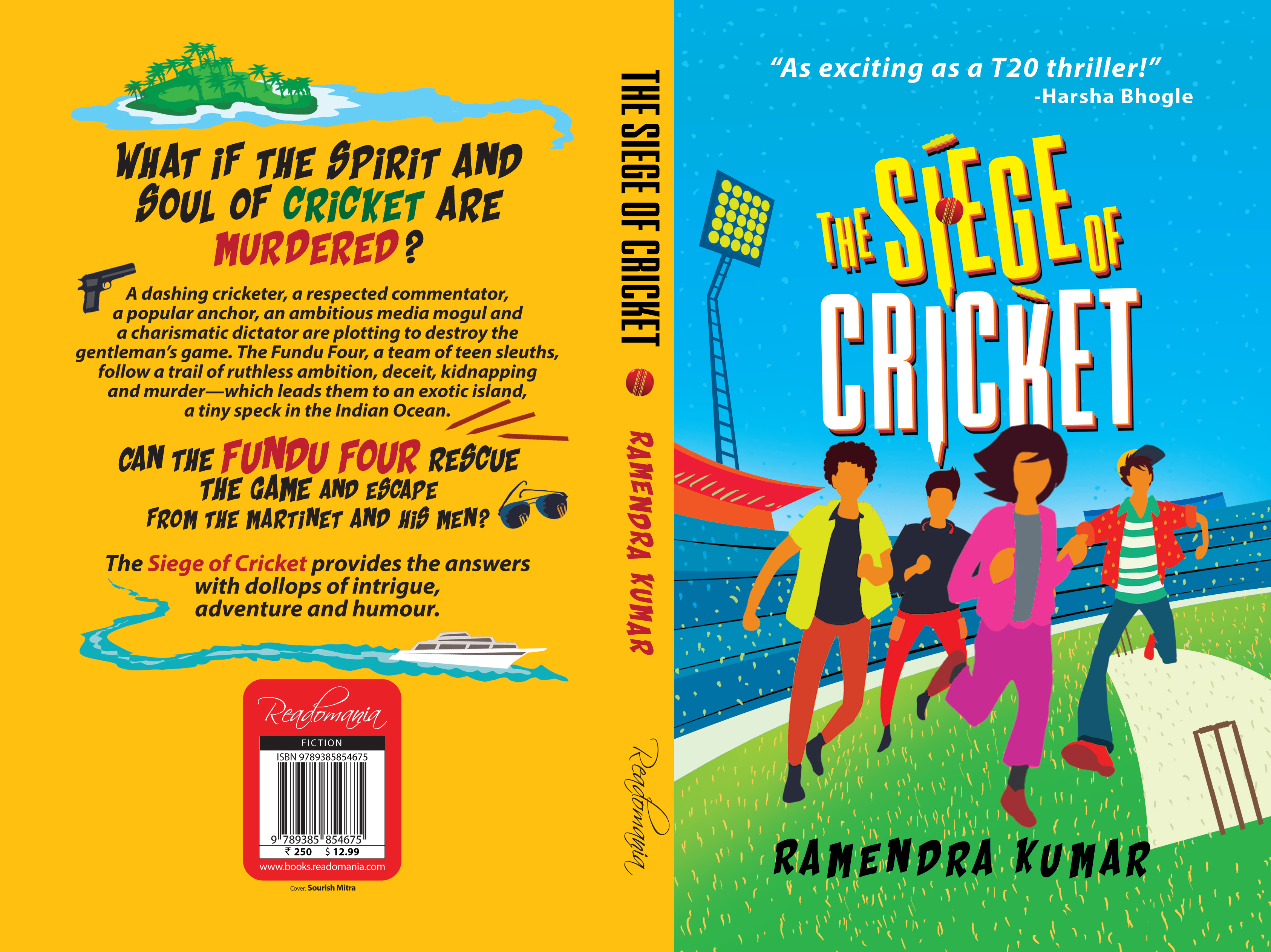 Sun Jan 27, 6:00 PM
Lamakaan open cultural space
About the book THE SIEGE OF CRICKET
A dashing cricketer, a respected commentator, a popular anchor, an ambitious media mogul and a charismatic dictator are plotting to destroy the gentleman's game. The Fundu Four, a team of teen sleuths, follow a trail of ruthless ambition, deceit, kidnapping and murder—which leads them to an exotic island, a tiny speck in the Indian Ocean.
Can the Fundu Four rescue the game and escape from the martinet and his men? The Siege ofCricket provides the answers with dollops of intrigue, adventure and humour.

About Speaker:
Ramendra Kumar (Ramen) is an award winning writer with 35 books in English and translations in 29 languages.
Ramen's work has found a place in several text books as well as national & international anthologies. A much sought after inspirational speaker & story teller, the writer has been invited to participate in Sharjah Children's Reading Festival, Jaipur Litfest (Outreach), Hyderabad Litfest, Bookaroo, etc. The writer had the privilege of chairing two sessions at the 36th IBBY Congress held in Athens recently.
Ramen who did his schooling from HPS, Begumpet is working as Chief of Communications, Rourkela Steel Plant.

5704
Internet Researchers' Conference
Wed Jan 30, 10:30 AM
Centre for Internet and Society, Bangalore
The Internet Researchers Conference (IRC) is annual conference initiated by the Researchers at Work (RAW) programme at the Centre for Internet and Society in 2016 to gather researchers, academic or otherwise, studying internet in/from India to congregate, share insights and tensions, and chart the ways forward.
The fourth edition of this conference in 2019 will focus on the theme of the 'List.'

For more details on the previous IRC's, see: https://cis-india.github.io/irc/index.html


5811
The Story of India & Film Songs
Wed Jan 30, 4:30 PM
Lamakaan
The story of India, over the past seven decades, has been one of development and social and political change, which has often been forgotten, pushed to the recesses of our memories. Ankur, Seema and Sushant refresh those memories in Note by Note, linking the events of each year to a significant film song. For in a country that has a song for every season, every emotion, nothing qualifies as much as the film song to be a metaphor for the nation. The Hindi film song has uncannily encapsulated the sentiment of its era, reflecting, as well as forming, the consciousness of the country's identity and mood.

Differing in their journalistic experiences and personal interests, authors Ankur Bhardwaj, Seema Chisti and Sushant Singh teamed up to draw one song per year, to complement the twists and travails of 70 years of post-independence India. Note by Note captures the rhythm of the country's socio-economic and political rumblings to the beat of popular film music and the symphony it creates is imaginative, interesting and engaging albeit in parts.
5786
Resisting Hindutva: Interfaith..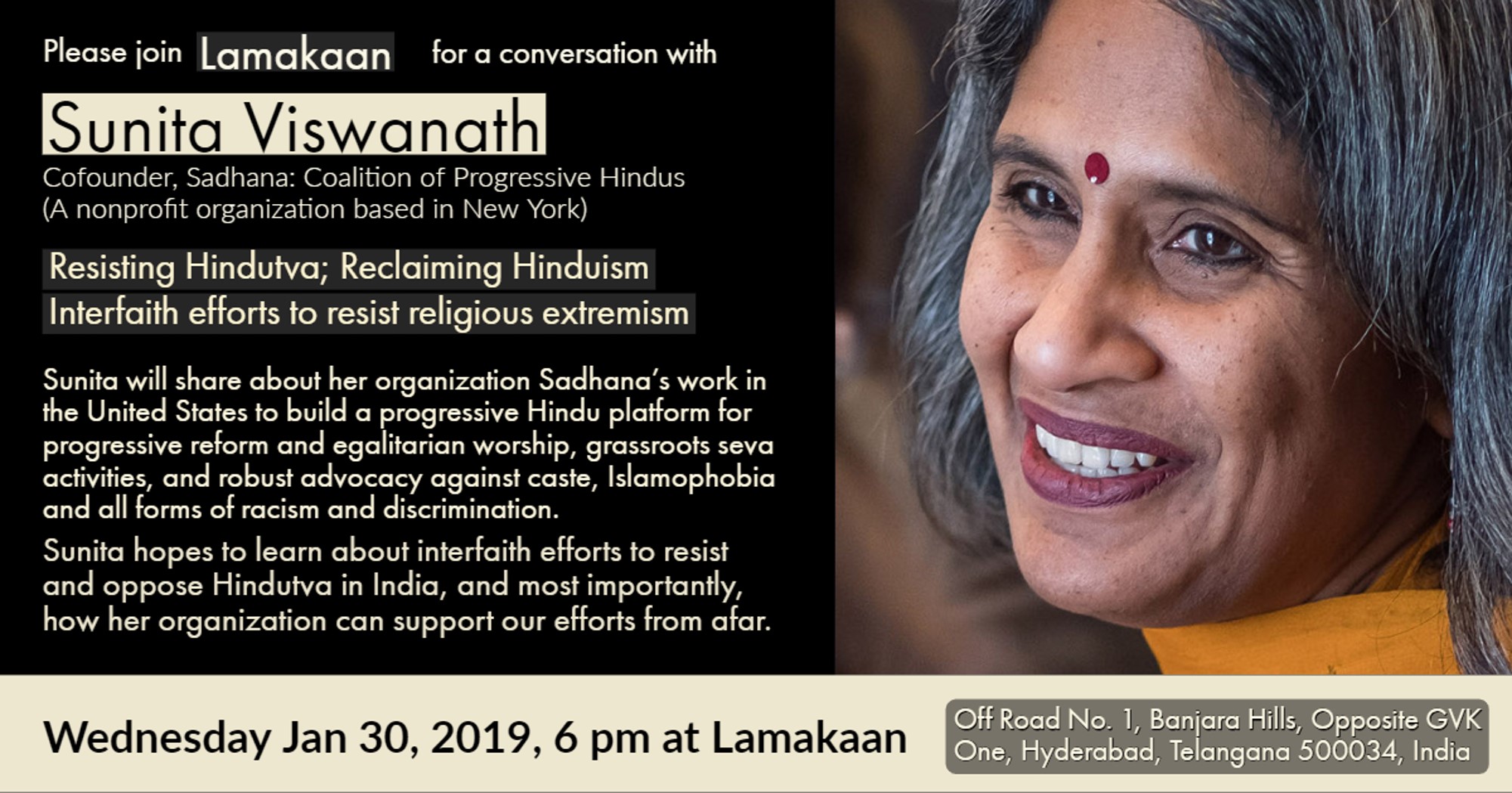 Wed Jan 30, 6:00 PM
Lamakaan
Resisting Hindutva: Reclaiming Hinduism - Interfaith efforts to resist religious extremism

Purpose of this gathering is to explore interfaith efforts to secure democracy and human rights in India, and in particular, the role of faith-based activists.

Format: 5-minute presentations by several faith-based activists/advocates for human rights and secular democracy in India followed by open discussion among all gathered.

Speaker: SUNITA will speak about progressive Hinduism which is devoted to the human rights of all faiths.

Some of the questions to explore during the discussion are: Does the "left" in India collaborate with faith-based efforts for human rights? Do such collaborations and interfaith efforts in India that stand for minority rights include Hindus? Are there Hindus who connect their activism against Hindu nationalism to the teachings of the Gita and Vedas etc. Of course, we know of Swami Agnvesh, Shashi Tharoor, KP Ramanunni -- but these are individuals. Are such views and efforts present in broader interfaith organizing in India? How can Sadhana support such efforts in India, from so far away?

ENTRY IS FREE AND OPEN TO ALL!!!

Organizer

Sunita Vishwanath and Lamakaan
5746
Leila (1996)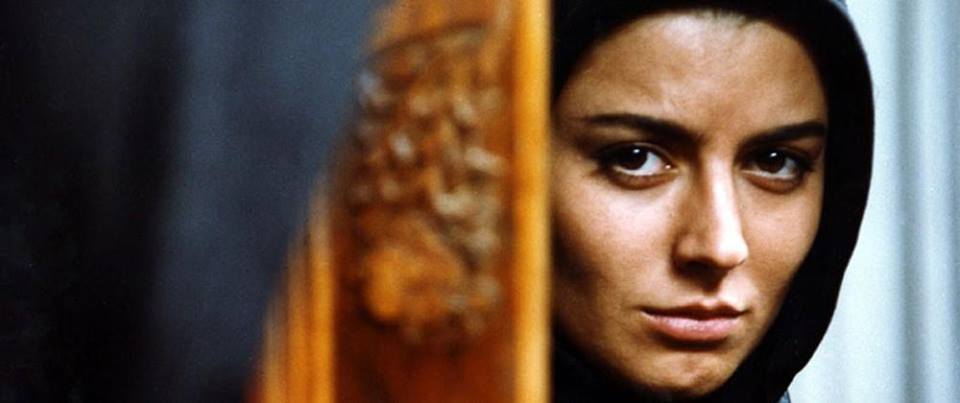 Wed Jan 30, 7:00 PM
Cinephiles Film Club
* Leila (1996) - Iranian Movies Month.


FREE EVENT

Leila - Leila is a kind-hearted and loving woman whose marriage to Reza starts off happily. What happens after ?


Director: Dariush Mehrjui
Run Time: 110 mins

Taglines: The tragedy of a love torn apart by each partner's overeagerness to please the other.

Introduction - 10 mins
The movie starts at 7:10 PM
20 minutes post-screening discussion
5702
Internet Researchers' Conference
Thu Jan 31, 10:30 AM
Centre for Internet and Society, Bangalore
The Internet Researchers' Conference (IRC) is an annual conference initiated by the Researchers at Work (RAW) programme at the Centre for Internet and Society to gather researchers, academic or otherwise, studying internet in/from India to congregate, share insights and tensions, and chart the ways forward.The theme for the fourth edition of the conference, to be held in February 2019, is the 'list'. For more on the previous IRCs, see: https://cis-india.github.io/irc/index.html
5793
Tech for Democracy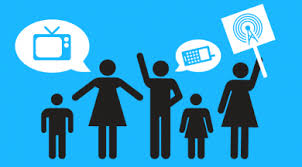 Thu Jan 31, 7:30 PM
Lamakaan
Tech for Democracy a Talk by Y. Kiran Chandra

The months of November and December 2018 were abuzz with political discussions and discussions all over the social media very intensely in the states of Chattisgarh, Madhya Pradesh, Mizoram, Rajasthan and Telangana. These elections were considered to be the semifinals to the General Elections to be held in the first half of 2019. Soon we shall see intense political discussions and discourses in social media across the country. It is important for us to see if this is going to be another tool for the subversion of the democratic process?
In India, we have witnessed certain methods pursued by a large section of the political parties that consistently subvert the electoral process to ensure their victories. The conventional methods included distribution of money to voters, unleashing violence, polarising people based on caste, religion, region etc. Now political parties are betting big on the usage of social media, at least the two mainstream political parties at the national level. The ruling party is far ahead with infrastructure in place, having an IT wing and a troll army comprising of their activists. The president of BJP has even claimed publicly that they are now in a position to trend whatever they decided to trend! Is it just because they have the numbers to do it? The answer to this question is not trivial and just having the troll army or the numbers isn't sufficient enough to become influential in dealing with the new avenues of technology and fresh ways of utilizing media such as instant messaging, micro-blogging and social networks. These platforms themselves, in social medium also facilitate this process for a cost. This is a key aspect in which the subversion of the electoral process is going to be in 2019.
In hindsight, when we look at the General elections of 2014, they were very different from the preceding elections. It was for the first time that internet as a medium was also crucial in deciding the fate of the contestants in at least 160 parliament seats. The availability of the "smart phone" in the 2014 elections was limited to the rich, urban middle class and rural elite. In-spite of this limitation, the number of interactions among people was staggering. According to Facebook, "From the day elections were announced to the day polling ended, 29 million people conducted 227 million interactions (posts, comments, shares, and likes) regarding the elections on Facebook."

The 2019 elections will see an exponential increase in these interactions. The interactions in 2014 were mainly through Facebook and Twitter, while the usage of WhatsApp was relatively less. With the advent of Reliance Jio and the falling mobile data rates, internet penetration has almost doubled now and we have close to 40 Cr smart phone users in India today. The total number of WhatsApp users in 2014 May was close to 5 Cr while now it is above 25 Cr. Now the total user base of WhatsApp supersedes any other platform. However, Facebook owns WhatsApp and it is evident that Facebook holds most of the information. The consequence of this increase in number will have an impact on the interactions and will be staggering. All the interactions on these platforms reside in the servers of these platforms even if the user removes it. The behavioural patterns of the users has been profiled by these platforms and are being sold for advertisers as audience by these platforms. Forbes estimated that WhatsApp's total revenue will be $5 billion and the average revenue per user to be $4 by 2020. As of February 2018, WhatsApp had over 1.5 billion users and sees 60 billion messages sent per day, according to Facebook CEO Mark Zuckerberg in a Q4 2017 conference call. Billions of dollars of revenue come to these platforms by the selling the information generated by the users in these platforms.

About the Speaker:
Mr Y. Kiran Chandra is the General Secretary Free Software Movement of India, A national coalition of organisations working
for free software, free knowledge and free society.
Founding member and Chairman, Swecha, A free software Initiative working on developing and
building free software infrastructure on a movement mode. Involves significant interventions in local
language computing, policy change in curriculum, deployment, training and development of free
software along with work on issues of patents and copyright
Associated with policy level changes in imparting free software based computer education in
schools. Building and incubating FOSS delivery models.
Worked as a consultant for media houses on services over the internet.
Extensively toured India for the propagation of free software and nurture building of free software
communities.
Is an active proponent of Digital Freedom and has been in the forefront of the struggles against 66A
Free basics and other issues.
Have been actively campaigning on the issues of internet surveillance.

ENTRY FREE & OPEN TO ALL!!!
5703
Internet Researchers' Conference
Fri Feb 1, 10:30 AM
Centre for Internet and Society, Bangalore
The Internet Researchers Conference (IRC) is annual conference initiated by the Researchers at Work (RAW) programme at the Centre for Internet and Society in 2016 to gather researchers, academic or otherwise, studying internet in/from India to congregate, share insights and tensions, and chart the ways forward.
The fourth edition of this conference in 2019 will focus on the theme of the 'List.'
For more details on the previous IRC's, see: https://cis-india.github.io/irc/index.html

5724
Classical Vocal - Srivani Jade
Fri Feb 1, 7:00 PM
Rahul Deshpande
We would like to do a Hindustani Classical Vocal concert by Srivani Jade
5806
Kommuneity Weekend #9 Workshop
Sat Feb 2, 3:00 PM
Kommune Hyderabad
A 3-hour workshop on live storytelling, teaching the master tips of how to be a better storyteller on stage, conducted by Hari Sankar, founder at Beatmap and Director of Strategy at Kommune.

5559
K-Circle Quiz of the Month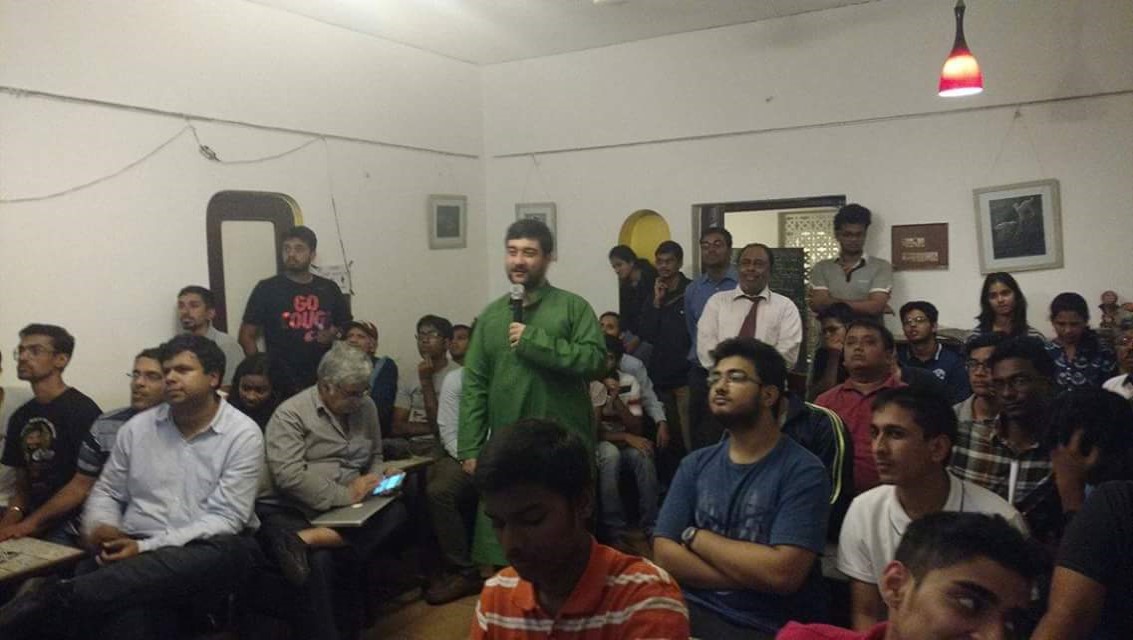 Sun Feb 3, 4:30 PM
K-Circle Quiz Club
K-Circle is today India's oldest quiz club, formed in 1972, and is based in the twin cities of Hyderabad & Secunderabad. This Saturday would be the K-Circle Quiz of the Month at Pheonix Arena which would be a lively, engaging and informally informative quiz session that anybody is welcome to attend! This is a non-competitive event, where teams are formed on the spot
5783
Online selling using eCommerce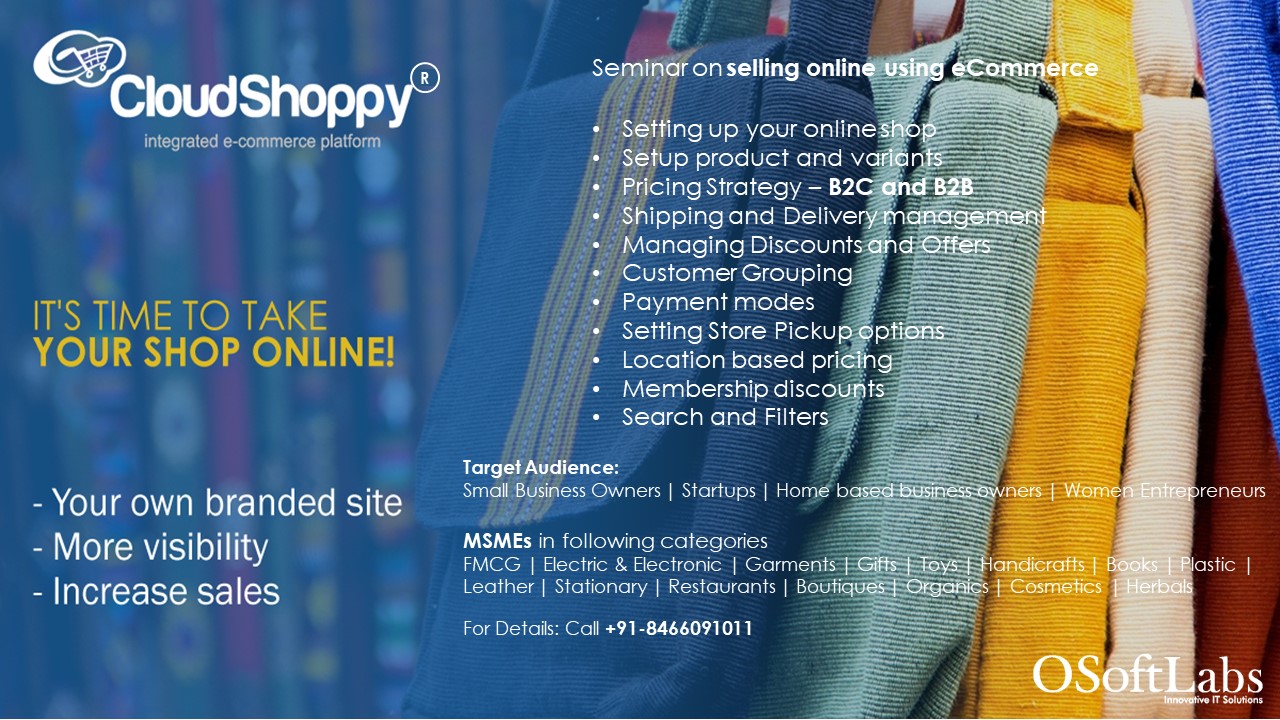 Fri Feb 8, 11:00 AM
Siva Prasad
Seminar on how to sell online on your own branded website.

What we cover?
Online selling, setting up your online shop, pricing strategy, discounts and offers, customer grouping, shipping

Target Audience: Business Owners, Startups, Home based business owners and Women Entrepreneurs.
5643
Gadha Kahini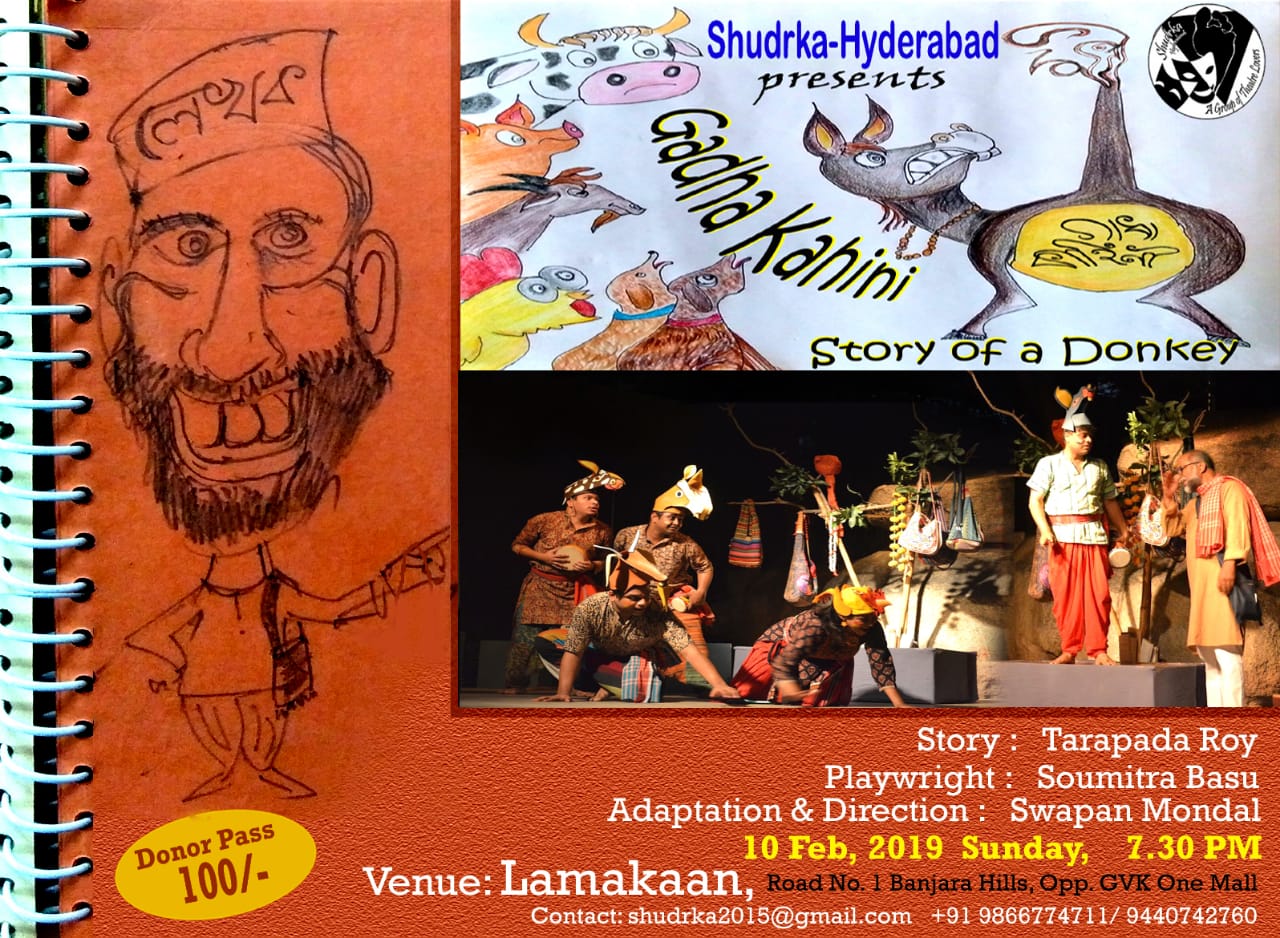 Sun Feb 10, 7:30 PM
Shudrka Hyderabad
Based on Tarapada Roy's story, dramatised by Soumitra Basu, Gadha Kahini is a political satire that portrays through a story telling style on how some of the decision making authorities are being driven by their whims and fancies and how it all turns out to be a comedy of errors