Upcoming Events
«Prev
From Sep 13, '19 to Oct 13, '19
Next»
6250
Ishq Mastana - by Vipul Rikhi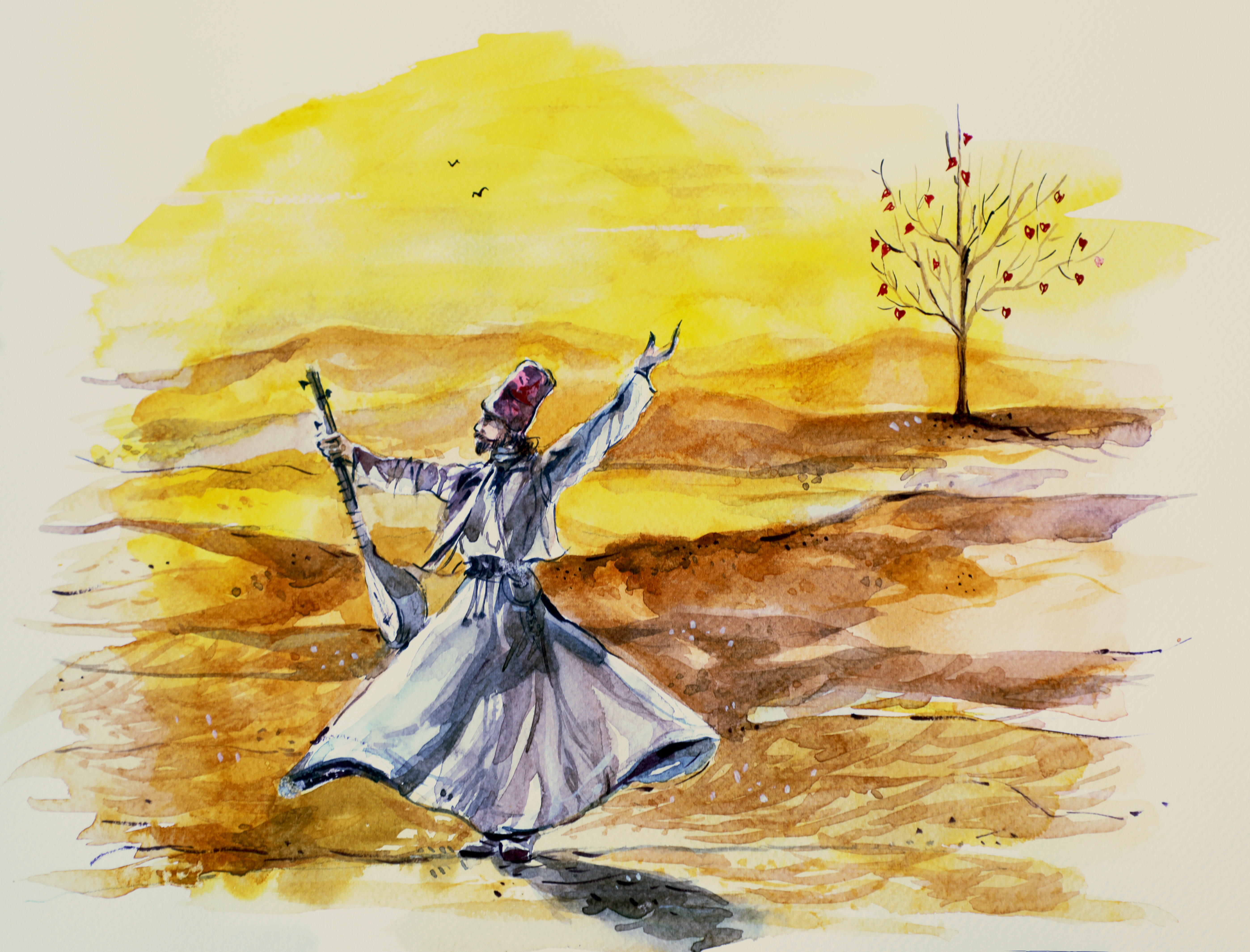 Fri Sep 13, 7:00 PM
Lamakaan & Vipul Rikhi
Ishq Mastana | Drunk on Love
Life and philosophy of Kabir, in story and song
by Vipul Rikhi

An introduction to the enigmatic, iconoclastic 15th century Bhakti-Sufi poet, Kabir, through storytelling, commentary, poetry and songs. The songs are in dialects of Hindi and the entire narration will be in English.

---

Why Kabir?
Over 500 years after his lifetime, Kabir still speaks to our times. In simple, direct words, he addresses complex emotional and cultural issues, with deep insight and clarity. But who was Kabir? How and where did he live? What made him who he was? Was he just one person or has he become many? Exploring legends around his life, his poetry, the depth of his thought, and the beauty of the music that has sprung up around him, we take a journey into the heart of this unique phenomenon.

Vipul Rikhi is a poet, translator and singer, and a co-creator of Ajab Shahar, a forthcoming digital archive that celebrates the oral traditions of Bhakti, Sufi and Baul music and poetry. His work with Kabir Project includes extensive writings and translations in the area of mystic poetry, including forthcoming books. He is also the author of a novel and collections of poetry and short stories.

http://ishqfakiri.com/
https://vipulrikhi.com/
6109
Gadha Kahini - Tale of a donkey
Sun Sep 15, 7:00 PM
Shudrka Hyderabad
Based on Tarapada Roy's story, dramatised by Soumitra Basu, Gadha Kahini is a political satire that portrays through a story telling style on how some of the decision making authorities are being driven by their whims and fancies and how it all turns out to be a comedy of errors
6162
Park
Sat Sep 21, 7:30 PM
Chitralekha Arts Theatre Group
A comedy play about three men in a park fighting for their place;
there are three benches but not enough. The play touches upon
that thing which is at a premium these days – space – literally
and metaphorically. What starts of as light-hearted banter
evolves into a serious conflict about space, territory and
ownership. These become the main issues. 
Park can be many things; it can be a metaphor for home, or a
metaphor for love, or even your workplace. It deals with a
problem of space, which is universal.
6108
'Raja' based on Camus' Caligula
Sun Sep 22, 7:00 PM
Shudrka Hyderabad
The play, 'Rajar' has drawn from Camus' "Caligula" the concept of deification of emperors which was common to the pagan world, the Greek and Macedonian kings. Raja (the king) discovers on the death of his sister and lover, Apurupa, that people die and they are not happy. From this point on, obsessed by his search for the absolute, poisoned with contempt and horror, he tries to exercise, through murders and systematic perversion of all values. He rejects friendship, love, simple human solidarity, and the concepts of good and evil. He takes literally all those around him like Taruni, his poet-friend, and forces them to see things logically, and levels everything around him through the force of his rejection. But if his truth involves revolting against destiny, his mistake is to deny humanity. One cannot destroy everything without destroying one's self. This is why Raja depopulates the world around him and, faithful to his own logic, decides to strangle Kamini, his mistress, uttering his gospel of hate at everything around him. This play is the story of a superior suicide, as described by Camus. It is the most human of stories and the most tragic of errors. Faithless to humanity out of faith in himself, he accepts to die for having understood that no one can save himself by himself, and that one cannot be free while opposing humanity. The play remains universally relevant. It represents the face of contemporary despotism, not only in terms of the whimsical madness of rulers, but also in terms of how people react to such rule with a glimmer of hope for the future
6236
CircularCities &Industry Cluster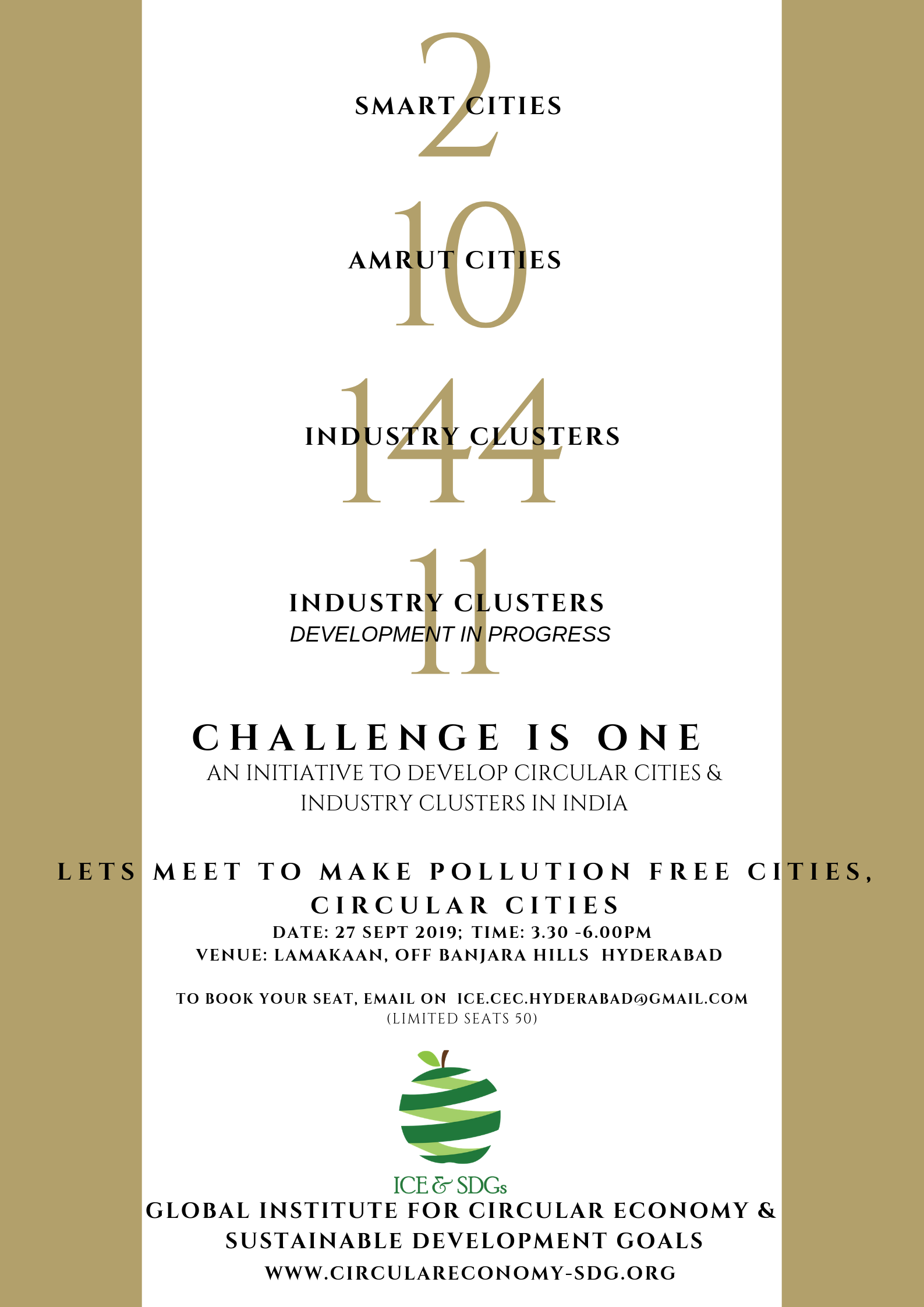 Fri Sep 27, 3:30 PM
Dr Shalini Sharma
Natural resource crises is a key concern today and Waste management too. Very few understand that waste can be the resource too.
Global Institute for Circular Economy and SDGs, Hyderabad is organizing a 'Seminar and Discussion' on Circular Cities and Circular Industry Clusters.
6235
Is Kambakht Sathe Ka Kya Karen?
Tue Oct 1, 7:30 PM
Udaan Performing Arts, Hyderabad
The most awaiting play of Udaan is back.'Is Kambakht Sathe Ka Kya Karen'. This play is an adaptation of the Marathi play, 'Sathecha Kay Karaycha', penned by the noted playwright Rajiv Naik and translated into Hindi by Jyoti Subhash.

The story focuses on the tender relationship between a husband and a wife. It tells us about the happily married life of a couple - Abhay, an ad filmmaker and Salma, a lecturer in college. Each of them face different tribulations in their professional lives, but Abhay takes his troubles far too seriously. He is of the opinion that his colleague Sathe does not deserve the recognition he gets. On the other hand, Salma loves her work and does not care about quick promotion and success. She believes that everything should be done with a pure heart. At a peak point, Salma deals with the situation and handles Abhay's frustration. At the end of the play, both build a strong trust in the relationship and create a companionship that surpasses understanding. The twists and turns and the tribulations the couple faces in balancing their married and professional lives form the rest of the story. This play tries to depict that a positive attitude can make things better.


6315
Discussion with Translators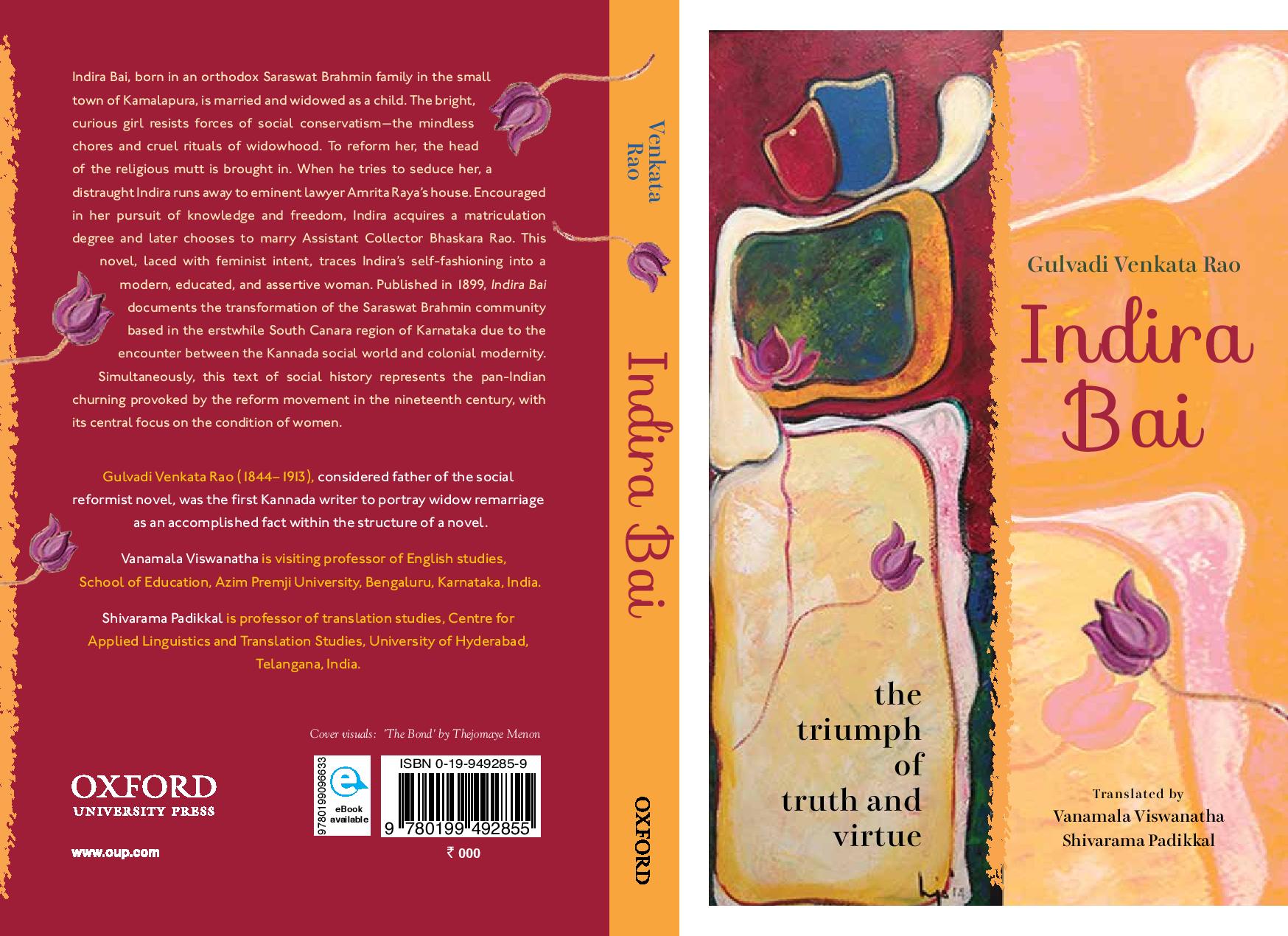 Wed Oct 2, 4:00 PM
Tharakeshwar V.B.
"Indirabayi" was the first social novel in Kannada, published towards the end of the 19th century. Recently it has been translated into English by Prof. Vanamala Viswanatha, Visiting Professor at Azim Premji University, and Prof. Shivarama Padikkal,Professor at University of Hyderabad, and published by Oxford University Press. The present program involves Reading and Discussion with the translators. Dr. Tharakeshwar V.B. of The English and Foreign Languages University, Hyderabad will moderate the discussion.
6221
K Circle Non Competitive Quiz
Sat Oct 5, 4:00 PM
K Circle
Non competitive quiz required for every first Saturday of the month.
Capacity ~ 50 members

6283
Mohiniyattam
Sun Oct 6, 7:30 PM
LasyaDrutha, Centre for performing and fine arts foundation
Mohiniyattam- the lyrical dance form of Kerala

A one and a half hour programme by LasyaDrutha, Centre for Performing and Fine Arts Foundation