Upcoming Events
«Prev
From Dec 9, '19 to Jan 8, '20
Next»
6484
Rubaroo with Gender Mela
Tue Dec 10, 2:00 PM
Rubaroo
Rubaroo is a Hyderabad based organization that facilitates shared learning among adolescents and young people, empowering space co-created by the young to understand their own selves, society and social issues, to become socially conscious leaders in their own capacity. Our vision is to bring young people together on various issues. Gender being an important issue is also incorporated into our programmes with adolescents and youth. Every year, the United Nation observes 25 November, International day for the Eradication of Violence against Women, to 10 December, International Human Rights Day, as the 16 Days of Activism against Gender Based Violence across the world.To express our solidarity with the world wide campaign, Rubaroo has been actively engaging in this campaign for the past 4 years from Hyderabad. This year, the campaign focuses on gender based discrimination, early and child marriages, consent, agency and gender roles. We will be hosting a interactive games and exercises exploring the theme of marriage, partnerships and relationships and how gender plays a role in it; and facilitate conversations on gender vis a vis equality, identity, violence and basic human rights. We constantly make efforts to ensure that the event is a safe space where people can feel free to share their own personal journeys/ experiences and opinions. We extend our invitation to everyone in Hyderabad to join us in advocating for gender just world on 10th December 2019 from 2:00 to 6:00 pm.
6495
Kathak dance solo performance
Fri Dec 13, 7:30 PM
Katerina
Hello there. My name is Katerina. I'm professional kathak dancer from Russia who finished her studies in Hyderabad from gurus Mangala Bhatt and Raghav Raj Bhatt. Currently I'm in Hyderabad and looking for a space for my solo dance program. I also performed at Lamakaan along with my Guru's students (Aakruti Kathak Kendra School) several times. Would like to hear your thoughts about that. Thanks in advance. Regards, Katerina.
6504
Ek Tamasha
Thu Dec 19, 7:30 PM
Amaan Ahmad (The Unknown Pen)
Ek Tamasha' is an original Hyderabadi comedy play in Deccani language written and directed by Amaan Ahmad. It is set up in the early 1990s. The protagonist, Chandu Lal, is obsessed with Chindi Leela who loves Romeo. There are various humorous twists and turns that take place in this 8-scene play.
6505
Khaidi
Thu Dec 26, 8:00 PM
Amaan Ahmad (The Unknown Pen)
'Khaidi' is an original psychological Telugu play written and directed by Amaan Ahmad.

The protagonist is happy and content in his day-to-day life. He is unaware of technology and never used a mobile phone or the internet.

One night, he gets introduced to a phone and technology and his life changes from there. He becomes the prisoner of technology and gets incarcerated inside his own mind.
6513
Book Launch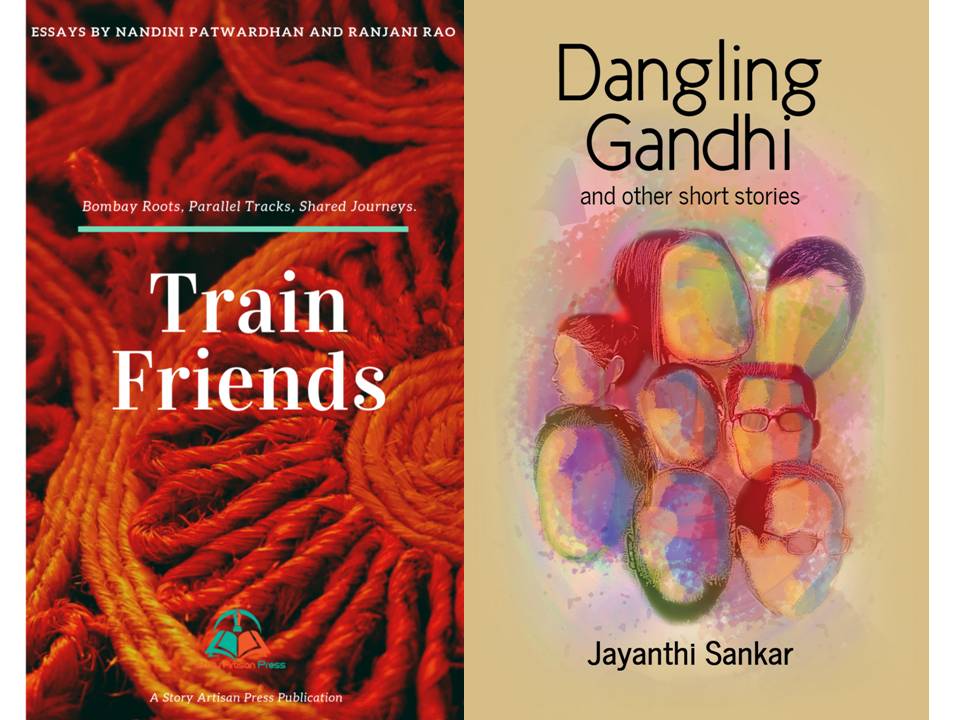 Sat Jan 4, 4:00 PM
Ranjani Rao
The event will include the Hyderabad launch of two books.
1. Train Friends - A collection of essays by Ranjani Rao and Nandini Patwardhan
2. Dangling Gandhi and other stories - a collection of short stories by Jayanthi Sankar
There will be readings from the books and discussion. Authors will their books.