Viriah Book Launch
Book Launch
2.0 hrs
October 03, 2019 5:00 pm Thursday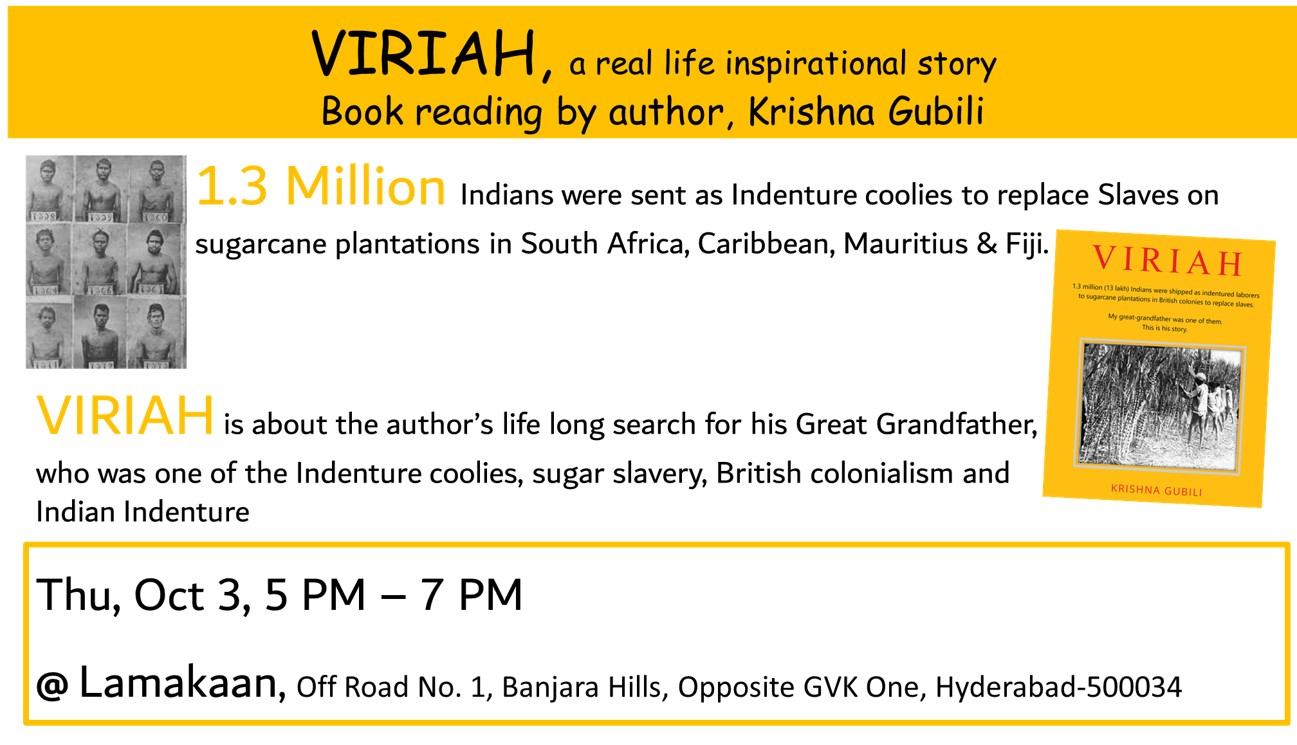 Lamakaan invites one and all to the book launch of 'Viriah' authored by Krishna Gubili
About the book: VIRIAH is about the lifelong search for his ancestor, indian indenture and the related aspects of colonial India and sugar slavery.
The book was ranked # 1 on Amazon and got great reviews from Gandhiji's great granddaughter Uma, actors like Nasser, Tanikella Bharani and scores of readers globally.
One can get a copy of the book at: https://www.amazon.com/Viriah-Indentured-Sugarcane-Plantations-Great-Grandfather/dp/1684663245
About the author and conceptualization of this book: Krishna Gubili, as a youngster, Krishna discovered that his ancestor, Viriah was one of the 1.3 million Indians who were shipped off as Indenture labor to replace slaves on sugarcane plantations in South Africa, Caribbean, Mauritius and Fiji.
Yes. 1.3 Million Indians.
The SEARCH for his ROOTS lasted a Lifetime.
It took him to countless researchers, embassies, websites & ship lists. At last, In 2014, on a miracle trip to South Africa, he found the original ship record of his ancestor!
ALL ARE INVITED. ENTRY IS FREE & OPEN TO ALL!!!