«Prev
From Jun 25, '19 to Jul 25, '19
Next»
4896
Paisal Evi Bhe? Comedy Telugu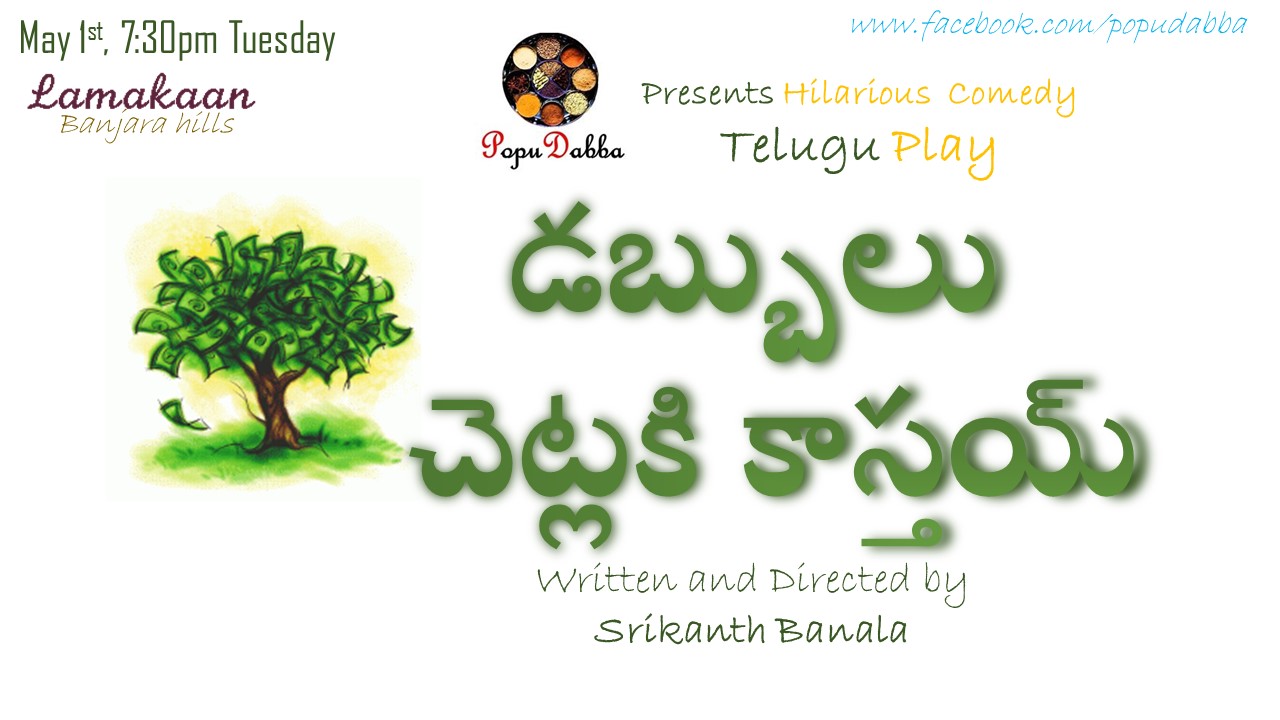 Thu May 17, 7:30 PM
Popudabba
Paisal Evi Bhe? is a Comedy Telugu play Written and Directed by Srikanth.

This is a satirical story revolving around an MLA, his PA. a corporater and a TV reporter. this will make you laugh throughout the play and make you think whats going wrong around us.

Entry @ 100/- Duration 1hour more details at https://www.facebook.com/ThePopuDabba Do like us and Support us.