«Prev
From Aug 25, '19 to Sep 24, '19
Next»
5073
Remembering Tagore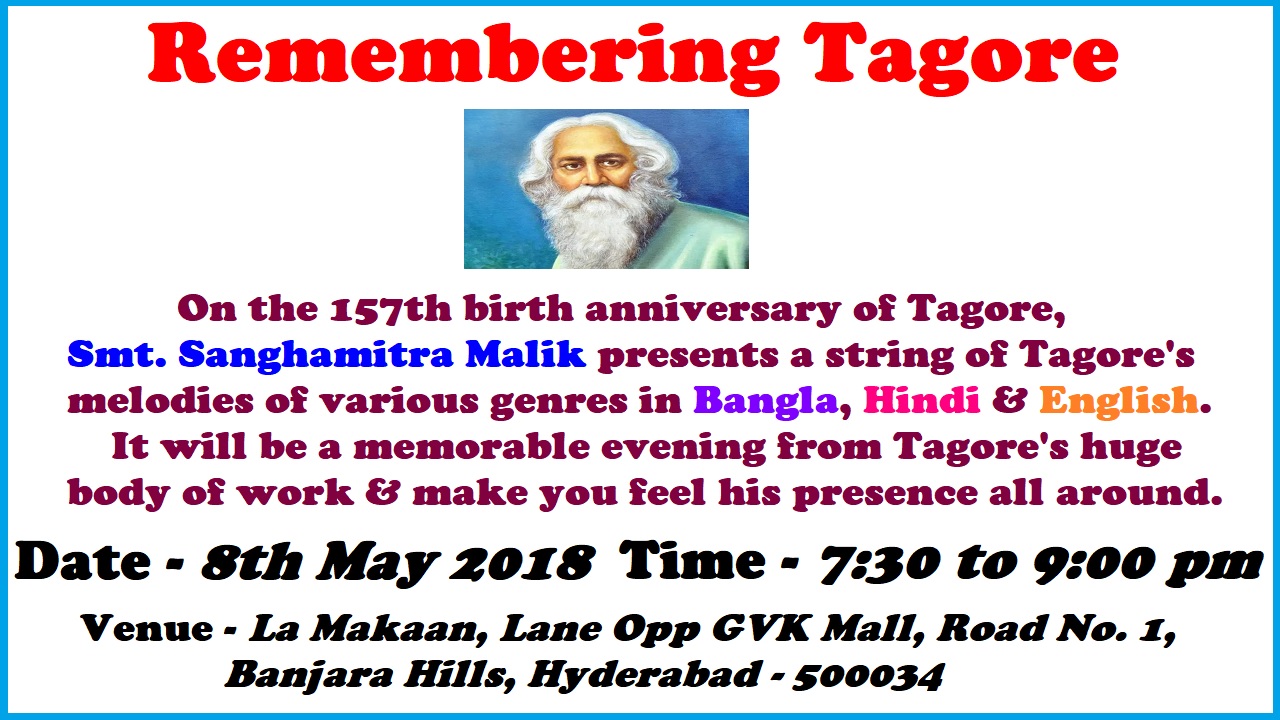 Tue May 8, 7:30 PM
Sanghamitra Malik and Lamakaan Programming Team
On the occasion of 157th Birthday celebrations of Nobel Laureate, Rabindranath Tagore, Sanghamitra Malik and Lamakaan bring an evening of Rabindra Sangeet and Poetry.

' Tagore was the foremost lyricist of his language, Bangla and the most celebrated composer of his music. He had composed the tunes for all the songs he wrote except one. He has written near about 2300 songs which are an integral part of the Bengali culture and collective psyche.
Tagore's songs are primarily divided into six different categories and come under the following headings:- Puja meaning Reverence, Prem meaning Love for one and all, Prakriti meaning the Six Indian Seasons, Swadeshi meaning Patriotic, Nritya Naatak meaning Dance Drama and Vichitra(Anushthanik) meaning Ceremonial.
A few songs under different categories will be presented. They will be in Bangla and also in Hindi for those who do not follow Bangla. There will be a song in English as well as English translations presented, of a couple of songs. These would enable the non-Bengali listeners to enjoy the beauty of Tagore's melodies.
The songs will be interspersed with some lesser known facts about the great poet.'

ENTRY FREE AND OPEN TO ALL!!!