«Prev
From Aug 25, '19 to Sep 24, '19
Next»
5389
Legacy of Quli Qutb Shah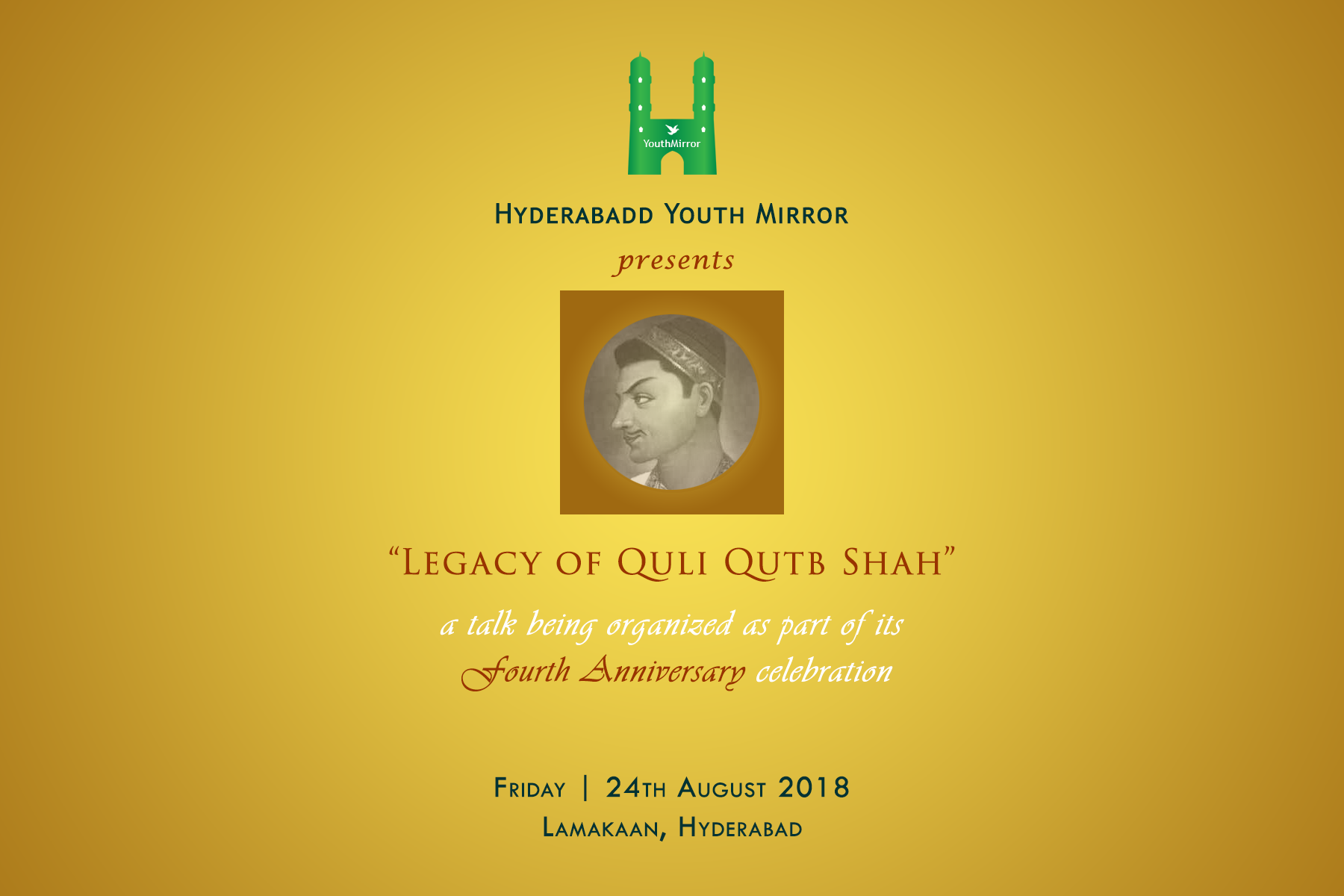 Fri Aug 24, 6:00 PM
Fasiullah SM
A talk on 'Legacy of Quli Qutb Shah' is being organized as part of Fourth Anniversary of Hyderabad Youth Mirror (HYM), a platform focused on youth, Hyderabad, and regional stuff.

Quli Qutb Shah, the founder of Hyderabad, not only laid foundation of iconic Charminar but also played vital role in promoting art, diversity and distinct features what we today associate with Hyderabad and Deccan.

The talk will explore contributions of Quli Qutb Shah in various spheres.

Entry is Free and Open to All.