«Prev
From Jun 25, '19 to Jul 25, '19
Next»
5488
The Ferment Book launch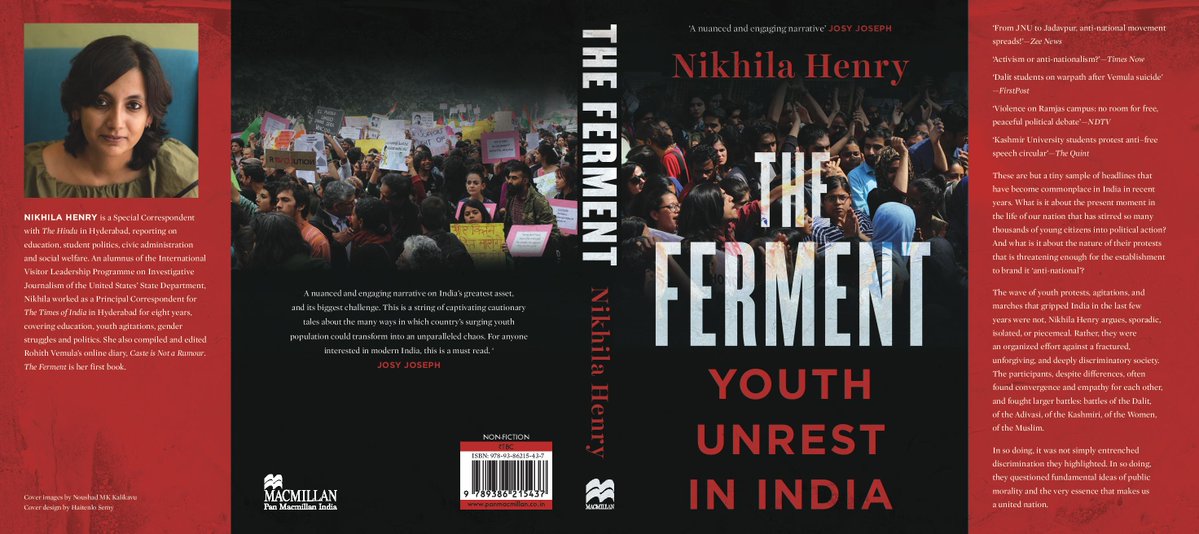 Thu Oct 18, 7:30 PM
Lamakaan & MacMilan
THE FERMENT-Youth Unrest In India Book Launch and Discussion
Lamakaan invites you to a book launch and discussion on the most tumultuous lives of young people in India.

About the book:
From JNU to Jadavpur, anti-national movement spreads!'—Zee News
'Activism or anti-nationalism?'—Times Now
'Dalit students on warpath after Vemula suicide'—FirstPost
'Violence on Ramjas campus: no room for free, peaceful political debate'—NDTV
'Kashmir University students protest anti-free speech circular'—The Quint
These are but a tiny sample of headlines that have become commonplace in India in recent years. What is it about the present moment in the life of our nation that has stirred so many thousands of young citizens into political action? And what is it about the nature of their protests that is threatening enough for the establishment to brand it 'anti-national'?
The wave of youth protests, agitations and marches that gripped India in the last few years were not, Nikhila Henry argues, sporadic, isolated or piecemeal. Rather, they were an organized effort against a fractured, unforgiving and deeply discriminatory society. The participants, despite differences, often found convergence and empathy for each other and fought not just their own but each other's battles: battles of the Dalit, of the Adivasi, of the Kashmiri, of the rape victim, of the Muslim.
In so doing, it was not simply entrenched discrimination they highlighted. In so doing, they questioned fundamental ideas of public morality and the very essence that makes us a united nation.

About the Author:
NIKHILA HENRY is a Special Correspondent with The Hindu in Hyderabad, reporting on education, student politics, civic administration and social welfare. An alumnus of the International Visitor Leadership Programme on Investigative Journalism of the United States' State Department, Nikhila worked as a Principal Correspondent for The Times of India in Hyderabad for eight years, covering education, youth agitations, gender struggles and politics. She also compiled and edited Rohith Vemula's online diary, Caste is Not a Rumour. The Ferment is her first book.

There will be a panel discussion on the book with the author by:
Prof Padmaja Shaw
Malini Subramaniam

ENTRY IS FREE & OPEN TO ALL!!!