«Prev
From Sep 27, '23 to Oct 27, '23
Next»
4750
Rangulakala -B Narsing Rao films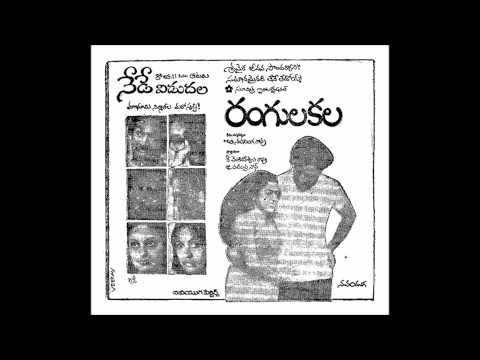 Tue Feb 20, 7:30 PM
Lamakaan
Lamakaan hosts a week-long (20th to 25th Feb 2018) film Festival of B.Narasing Rao's classical films. Narsing Rao is one of the pioneers of Art Film Movement in Indian cinema in general and Telugu cinema in particular. His movies have created a special sensation with their sensible thoughts and story. He had made sincere efforts to take Telugu Cinema to the world.

RANGULA KALA
Rangula Kala (A Colorful Dream), is about a painter whose life and work are in contradiction. Its only when he begins to paint his own experience and surroundings that he evolves into a genuine artist. Rao played the lead role himself and the film won a National Award.
(COLOURFUL DREAM) (1983)
Story, Co-Script Writer, Music Director, Played the lead role and
Director.
AWARDS:
National Award for Best Regional Film in Telugu, 1984 India
Best Supporting Actress, 1984 Govt. of Andhra Pradesh, India
PARTICIPATION
Indian Panorama, International Film Festival of India, 1984 Bombay

Open to All and entry is Free.