«Prev
From Sep 27, '23 to Oct 27, '23
Next»
4751
Daasi - B Narsing Rao Films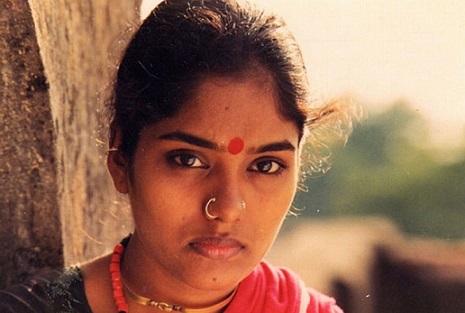 Wed Feb 21, 7:30 PM
Lamakaan
Lamakaan hosts a week-long ( 20th to 25th Feb 2018 )film Festival of B.Narasing Rao's classical films. Narsing Rao is one of the pioneers of Art Film Movement in Indian cinema in general and Telugu cinema in particular. His movies have created a special sensation with their sensible thoughts and story. He had made sincere efforts to take Telugu Cinema to the world.

DAASI
(Bonded Women) (1988)
The film that won Rao critical respect is Daasi(Bonded Woman 1988). Set in 20's, it chronicles the unenviable life of a housemaid, who was in custom then, came as a part of dowry to a richZamindar's house. She goes through the back breaking routine of household chores as well as being expected to entertain zamindar and his male guests. When she gets pregnant, she is forced to abort. Narsing Rao, with the help of his cameraman AK Bir, recreates the graceful lifestyle of the privileged in limpid, sensuous images, as when the wife of the zamindaris bathed and coiffeured by her maids, and contrasts it effectively with his bleak suffocating world of the housemaid, whose world is not her own. This film won five National Awards, including the one for Best Actress, won by Archana who played her role with consummate skill.
'Dasi' bagged the Diploma of Merit award at the Moscow International Film Festival in 1989. Due to its meticulous technicality and superior artistic sense, 'Dasi' was considered a milestone not only in Telugu but also in Indian cinema.

AWARDS
Five National Awards
Best Actress
Best Cinematographer
Best Art Director
Best Costume Designer
Best Regional Film
Diploma of Merit, Moscow International Film Festival 1989
PARTICIPATION
Munich Film Fest 1989, Germany
International Mathamatics Conference, Hyderbad -1989
Karlovivary International Film Festival 1990, Czechoslovakia.
Nates International Film Festival 1990, France.
Cairo International Film Festival 1990, Egypt.
International Film Festival of India 1990, Calcutta.
Lincoln Centre 1991, New York, USA.
Museum of Modern Art -1991, New York.
Festival of India 1991-92,Germany.
Hicomind Film Festival 1992, Srilanka.
Asian Film Centre, 1992, Colombo, Srilanka.
Dublin International Film Festival 1994, Ireland.
Bergamo Film Meet ,1994, Italy.
Festival of India 1995, Warsaw, Italy & Berlin.
National Centre for Performing Arts, Bombay 1997.
Fifty years of Indian Independence Celebrations - Switzerland, Sweden,
France, Italy, 97
Focus on Telugu Cinema - International Film Festival of India 1999,
Hyderabad.
Movie Mela, International Movie Fare 1999, Hyderabad.