«Prev
From Dec 10, '23 to Jan 9, '24
Next»
5036
MURAL PAINTING KERALA STYLE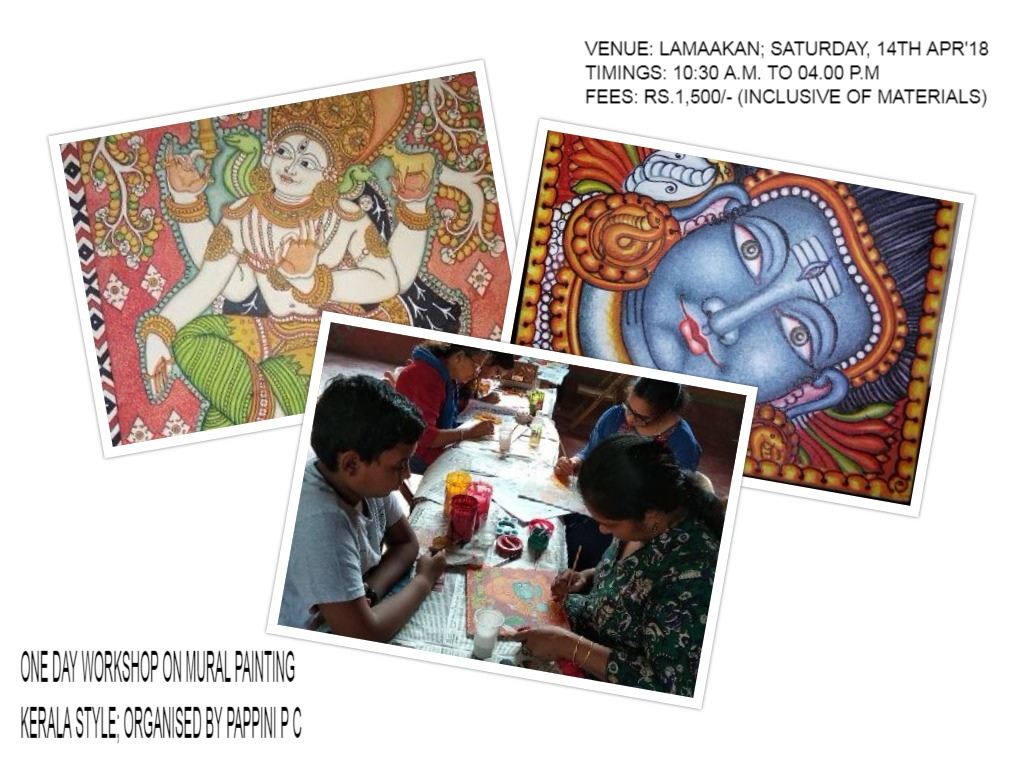 Sat Apr 14, 10:30 AM
MS PAPPINI P C
ONE DAY WORKSHOP ON MURAL PAINTING - KERALA STYLE
SATURDAY, 14TH APR'18. 11.00 AM TO 04.00 PM
ORGANISED BY PAPPINI P C
MS PAPPINI P C HAS LEARNED AND PERFECTED THE ART OF MURAL PAINTING FROM VARIOUS GURUS OVER A PERIOD OF 15 YEARS. HAILING FROM THE NORTHERN PART OF KERALA, SHE ALSO USES MEDIUM LIKE POT AND CLOTHES TO EXPRESS HER ART.