«Prev
From Jun 28, '22 to Jul 28, '22
Next»
5059
Relevance of Bhagat Singh Today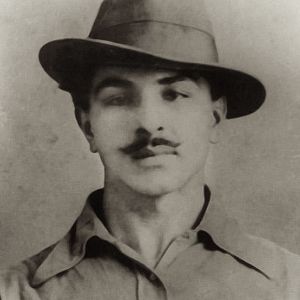 Sat Mar 24, 7:30 PM
Lamakaan Programming Team
The relevance of Bhagat Singh Today - An Interactive Discussion with Students

Speakers:
Wahid, Poet
Devi, Cultural Activist

On the occasion of Bhagat Singh's Death Anniversary, Lamakaan and Telangana Vidyarthi Vedika cordially invite one and all to an important discussion on the relevance of Bhagat Singh today. With the fascists forces gaining political power and spreading like a virus in the country, it becomes all the more necessary to recollect the sacrifice and message of Shaheed Bhagat Singh.

Bhagat Singh was born in Punjab, India (now Pakistan), on September 27, 1907, to a Sikh family deeply involved in political activities. He quit school at thirteen to devote his life to Indian independence. He became involved in several violent demonstrations of political defiance and was arrested several times. Singh was found guilty of killing a British police officer and hanged on March 23, 1931.

ENTRY FREE AND OPEN TO ALL!!!