«Prev
From Jun 28, '22 to Jul 28, '22
Next»
5061
Corporatization of Education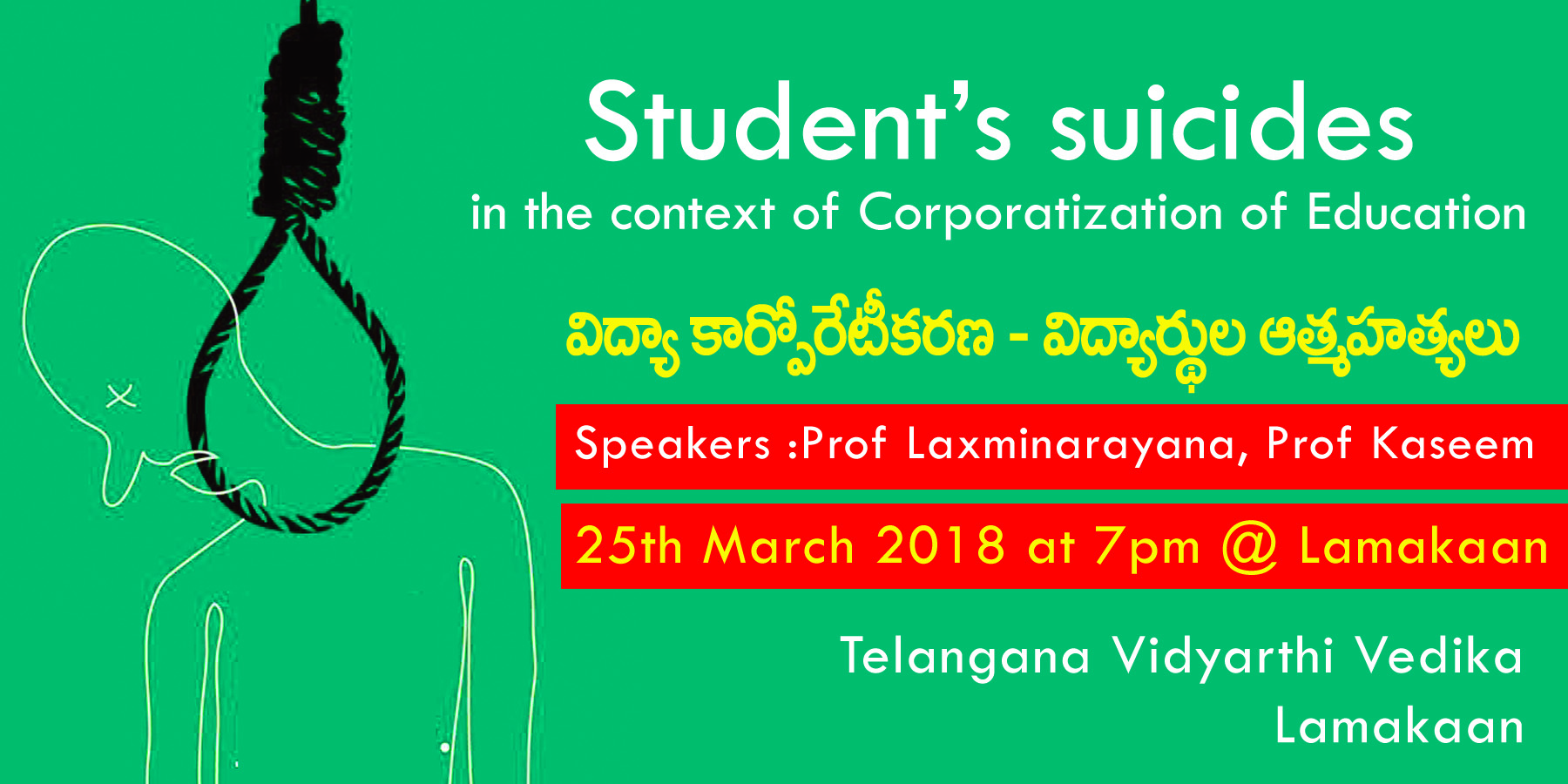 Sun Mar 25, 7:00 PM
Lamakaan Programming Team
Student's suicides in the context of Corporatization of Education
Speakers : Prof Laxminarayana, Prof Kaseem

Almost 26,500 students committed suicide in the country between 2014 and 2016 as per the official statistics that are recently disclosed by a Rajya Sabha member. Prof Laxminarayana will be speaking at length about the issues pertaining to corporatization and commodification of education. Parents of suicided students will attend the event and share their views.

ALL ARE WELCOME!!!