«Prev
From Sep 27, '23 to Oct 27, '23
Next»
5093
Is SC not diluting SC/ST Act?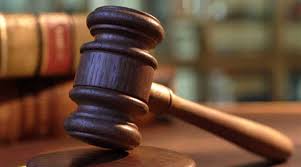 Thu Apr 12, 7:30 PM
Lamakaan Programming Team
"The taste of anything can be changed. But poison cannot be changed into nectar." – BR Ambedkar

In a recent verdict, the Supreme Court's ruling on the Scheduled Castes and the Scheduled Tribes (Prevention of Atrocities) Act, 1989 has invited a lot of criticism. According to the Apex court's directive, coercive action against public servants, accused of hostility towards the lower caste, can only be taken with written permission from the competent authority. For private citizens accused of a similar crime, an arrest can be made only after the Senior Superintendent of Police allows it. The reason iterated by the court is'abuse of law' and issued guidelines to this effect that false complaints to implicate innocent people have often been filed to promote caste hatred and 'perpetuate casteism.'

On one hand, there is growing atrocities and violence against Dalits and Adivasis across India and on the other hand such rulings by the Apex court delay justice to the victims of the caste. Is Supreme Court not diluting the SC/ST (Prevention of Atrocities) Act?

Come for an informal Addabaazi charcha on this burning topic.

The discussion will be moderated by Jeevan Kumar, Human Right Forum Hyderabad

ALL ARE WELCOME!!!