«Prev
From Jul 11, '20 to Aug 10, '20
Next»
5821
A VILLAGE OF ONE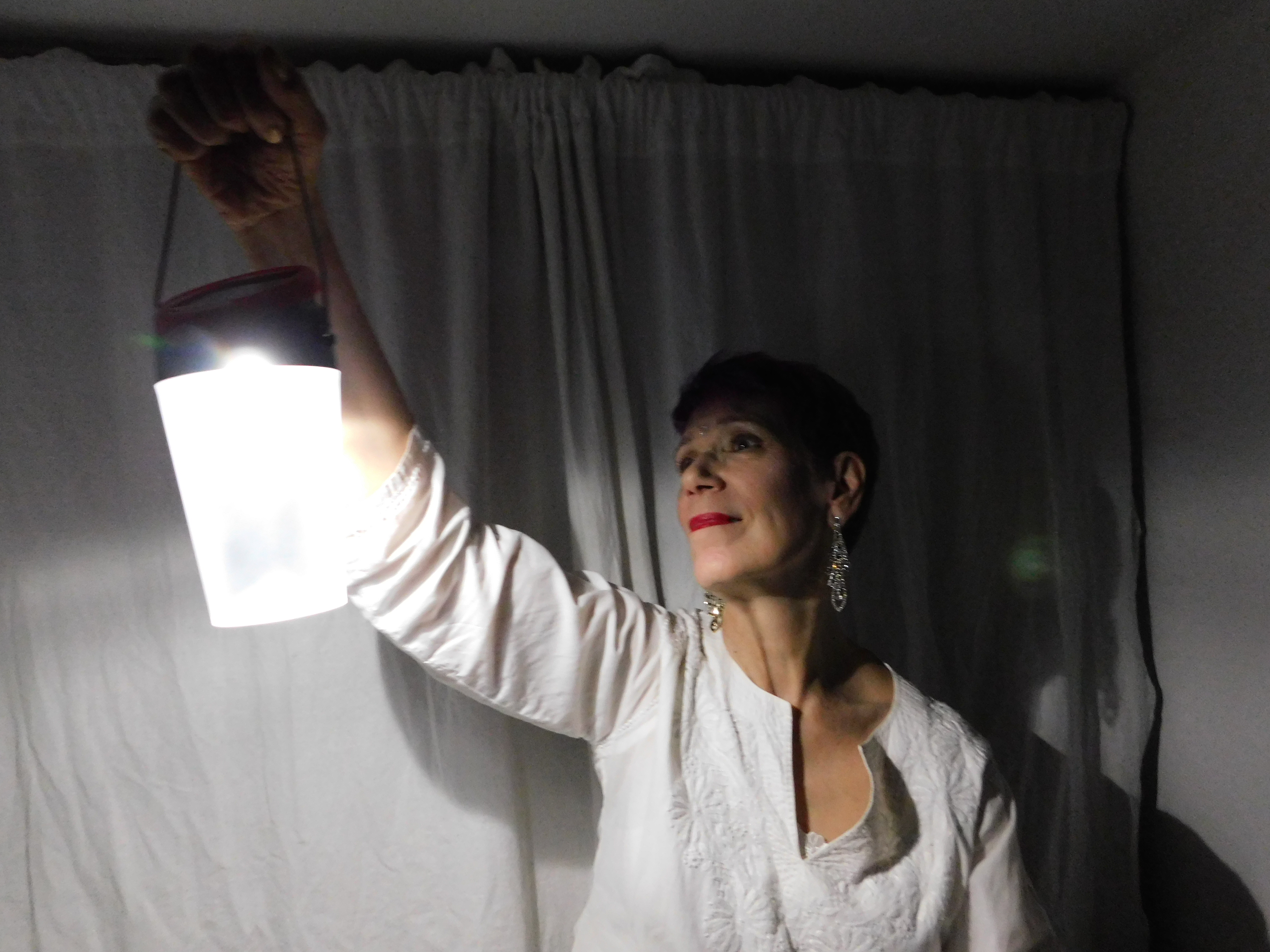 Tue Feb 12, 7:30 PM
Lamakaan An Open Cultural Space
A VILLAGE OF ONE: Song Cycle With Soul.

American musician, composer and director Paula Jeanine Bennett brings an evening of her folk opera for all folk, "A Village Of One" (AVOO) to Lamakaan. AVOO is a music and theater piece that has traveled to Indonesia, Morocco and recently Bhubaneswar, Odisha, at the Kalanirvana Art Center. It is work that addresses the loneliness of the modern soul backlit by village sensibilities and illuminated by catchy songs - and solar lighting! For this presentation, Paula will talk about her recent experiences adapting the piece in India and share her compositions.
The audience will be invited to raise their voices too

About Artist:
Paula Jeanine Bennett, born in Cleveland, Ohio, the heartland of the USA, is a vocalist, percussionist, composer, lyricist and cultural arts activist. Her long and luminous association with Indian music began in 2001 when she was invited to participate in the elite Jazz India Vocal Institute program in Mumbai. She has returned to India many times and participated in a variety of festivals and concerts, most notably at the NCPA, the Kala Ghoda Festival and the Capital Jazz Festival. Paula has adapted numerous ghazals and thumris and was presented by the American Center in a 5-city tour of Western India performing this material in collaboration with local ensembles. She has also composed new material reflecting her deep love for the pure voice exemplified in North Indian classical traditions as evinced on her release on India's Mystica Music, "Melody Sky" (with guitarist Lee Boice).
She lives on the Brooklyn waterfront and can see the Statue of Liberty from her rooftop.