«Prev
From Jun 6, '20 to Jul 6, '20
Next»
6486
Let's Get to Know K. Balagopal!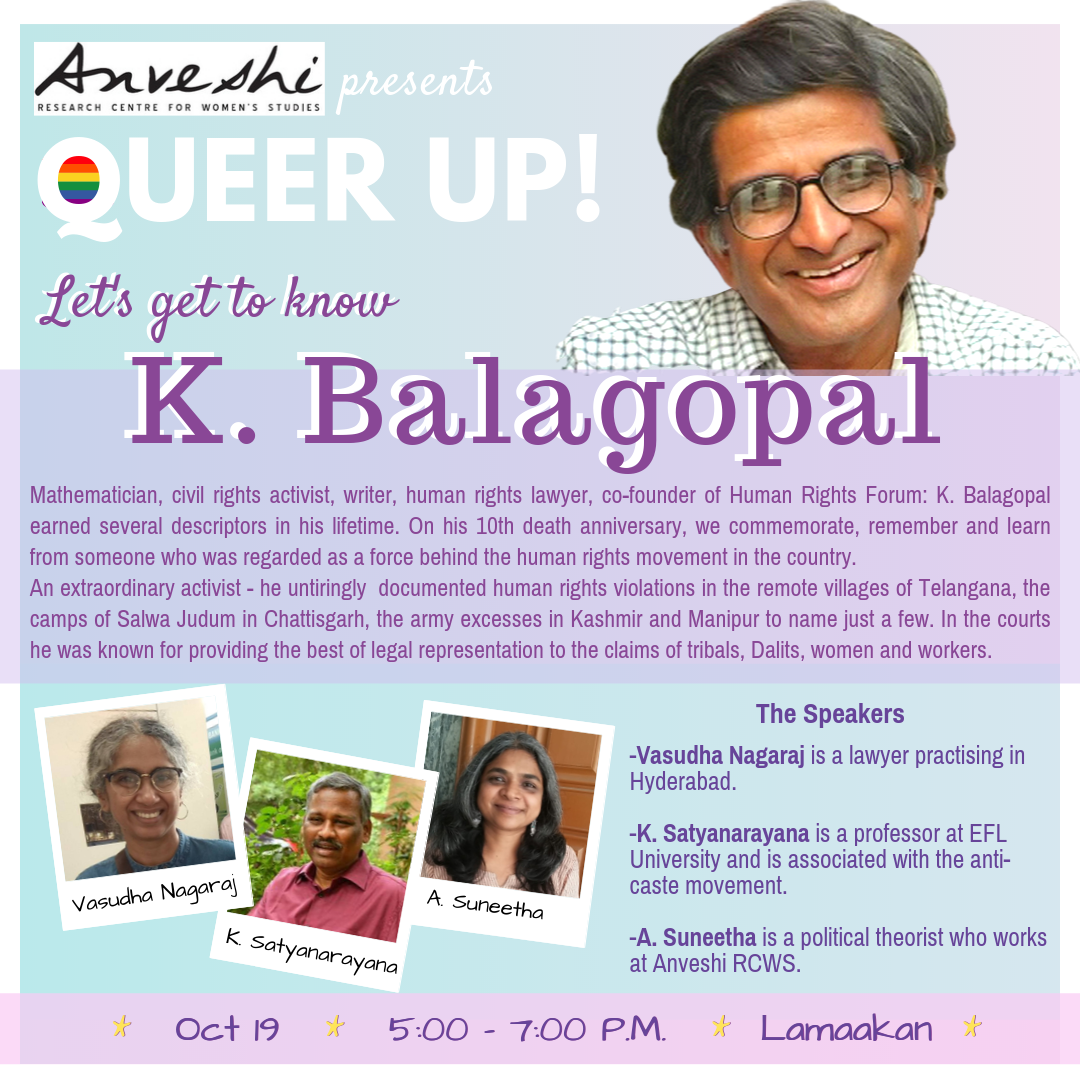 Sat Oct 19, 5:00 PM
Anveshi Research Centre for Women's Studies
Mathematician, civil rights activist, writer, human rights lawyer, co-founder of Human Rights Forum: K. Balagopal earned several descriptors in his lifetime. On his 10th death anniversary, we commemorate, remember and learn from someone who was regarded as a force behind the human rights movement in the country.
An extraordinary activist - he untiringly documented human rights violations in the remote villages of Telangana, the camps of Salwa Judum in Chattisgarh, the army excesses in Kashmir and Manipur to name just a few. In the courts he was known for providing the best of legal representation to the claims of tribals, Dalits, women and workers.