«Prev
From Jun 5, '20 to Jul 5, '20
Next»
6498
In a shadow less Town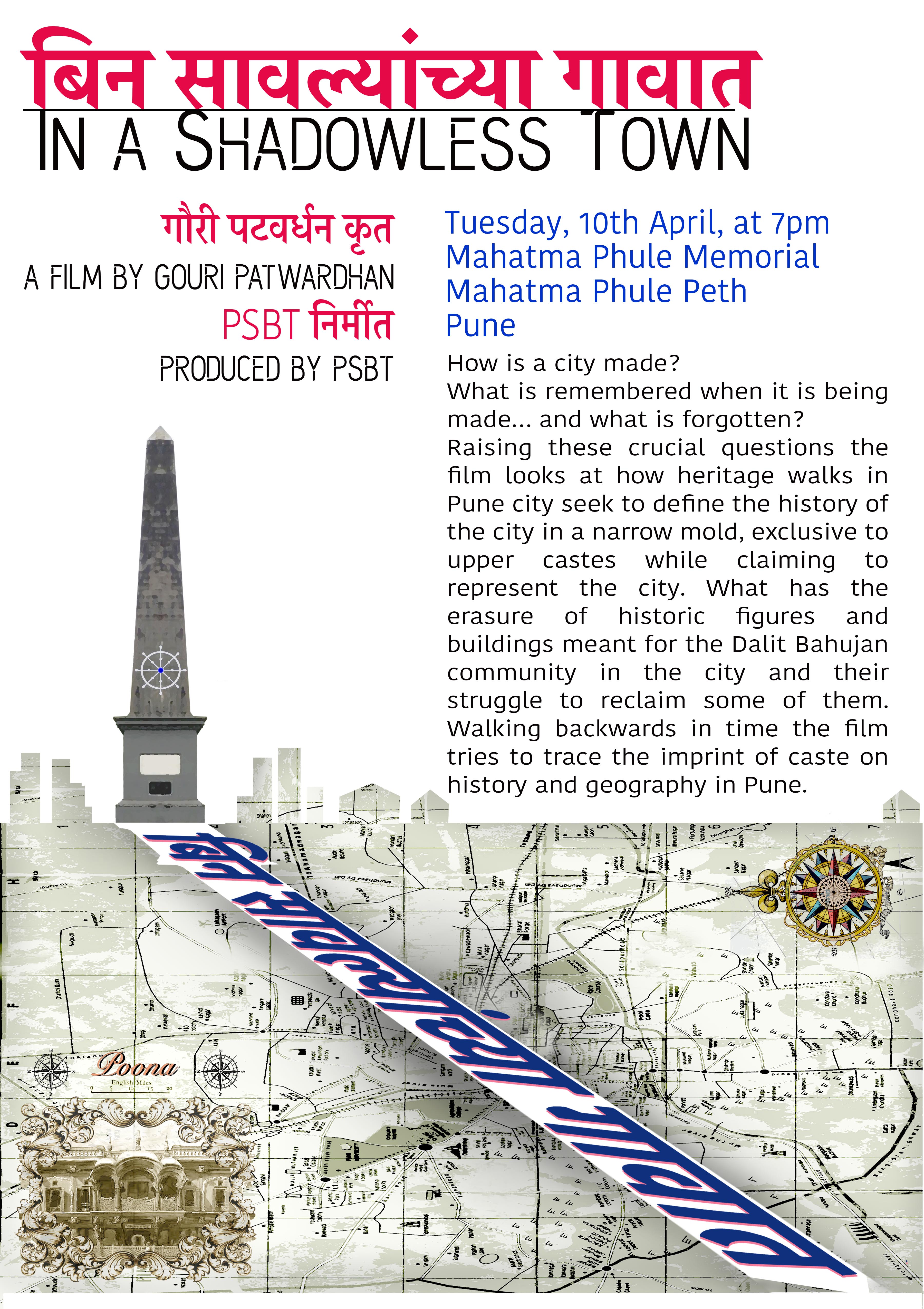 Thu Nov 21, 7:30 PM
Lamakaan & Docu Circle of Hyderabad
बिन सावल्यांच्या गावात
(In a shadowless Town) Documentary Film Screening followed by a Discussion

Runtime: 63 min.
Dir.: Gouri Patwardhan

Synopsis
How is the city made?
What is remembered when it is being made… and what is forgotten?
Raising these crucial questions the film looks at how heritage walks in Pune city
seek to define the history of the city in a narrow mold, exclusive to upper castes
while claiming to represent the city.
What has the erasure of historic figures and buildings meant for the Dalit
Bahujan community in the city and their struggle to reclaim some of them?
Walking backwards in time the film tries to trace the imprint of caste on history
and geography in Pune.

ABOUT THE FILMMAKER
Gouri Patwardhan is an artist and filmmaker based in Bangalore.
Gouri's experience as a filmmaker and editor began with making educational films for children and young adults for NCERT and UGC on themes of art, environment and inventive teaching methods.
She is an alumnus of Goa College of Art and Film and Television Institute of India, Pune, and currently teaches at Srishti Institute of Art, Design and Technology.
She won a national award for her documentary, Modikhanyachya Don goshti in 2013

The Film Director shall be available for a post-screening discussion.

ALL ARE WELCOME!!!