«Prev
From Jun 5, '20 to Jul 5, '20
Next»
6512
Painting on PIPAL leaf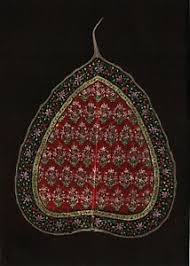 Sat Nov 30, 10:30 AM
Ramesh Ramanadham
R S Krafts (Mr. RAMESH RAMANADHAM an expert in Handlooms n Handicrafts with 30 years of experience)in association with LAMAKAAN are proud to announce the start of a series of workshops, every month from November 2019, to promote Exclusive Handicrafts which are on the verge of extinction. Please do join.
Date: Saturday, 30 Nov. 2019
Time: 10.30 am to 3.00 pm
Fee : ₹ 500.00
Topic: Hand painting on pepal leaf by PRASAD
Admission is limited to 30 members on first come first basis.
The proceedings will go to the benefit of the craftsman.