«Prev
From Jan 27, '23 to Feb 26, '23
Next»
7242
Samahaara Theatre Festival 2022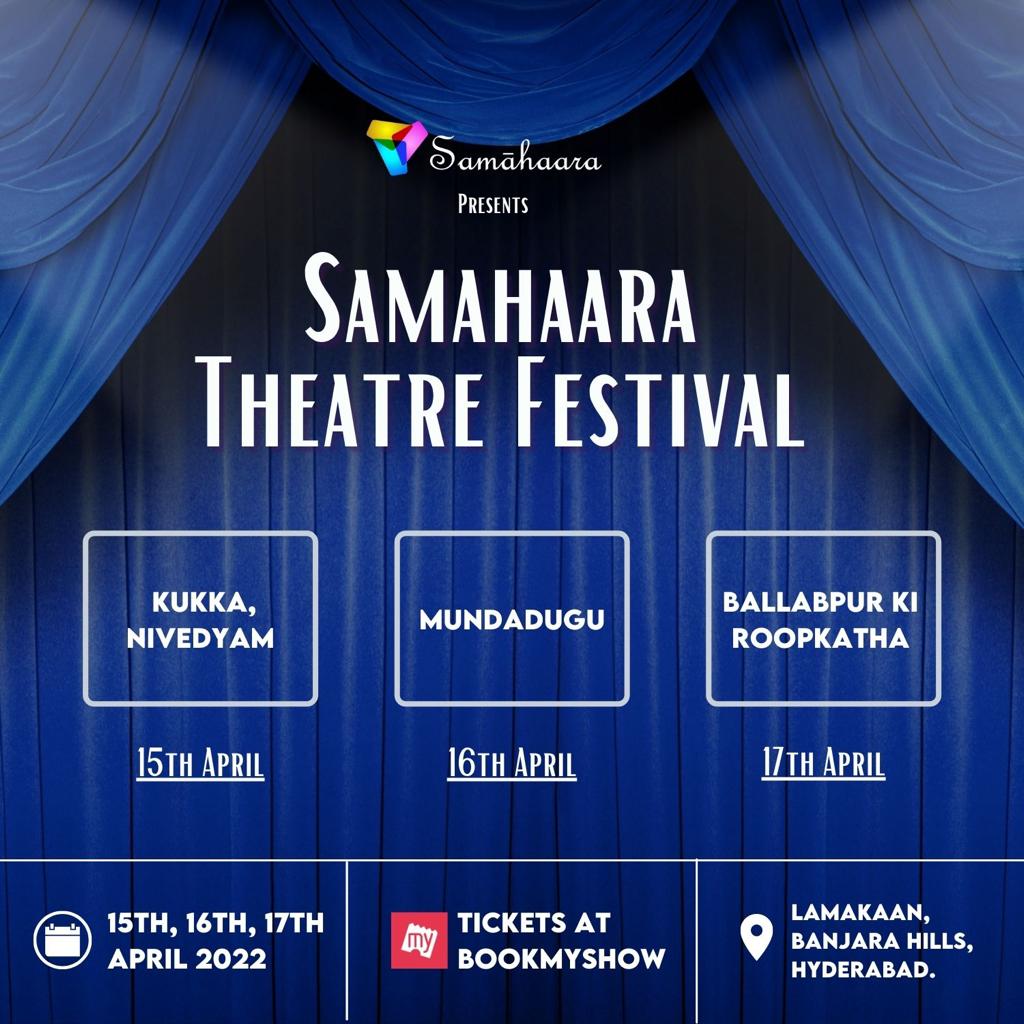 Fri Apr 15, 8:00 PM
Samahaara
Samahaara Theatre Festival
15th, 16th & 17th April 2022

Day 1

15th April 2022
8.00pm
Lamakaan, Banjara Hills, Hyd


A Double bill of two Telugu Satires

Yandamuri Veerendranath's
KUKKA
&
MVS Harnatha Rao's
NIVEDYAM


Duration : 1 hr 30 minutes

KUKKA is a play displaying the atrocities committed by landlords in rural telangana prior to and some time after independence. Landlords and some affluent families often capitalized on the naive mentality and thinking of the underprivileged villagers. It also encapsulates the way in which the offsprings of these landlords also craved and learnt from their forefathers and dwelled on naive people in the same manner. Landlords often lent money to the ones in need and demanded huge interests in return.

NIVEDYAM
It is believed that God always keeps his word. He gives justice to the poor and food to the hungry. Do these statements have any truth in them? Let's find out by watching this hilarious play Nivedyam.