«Prev
From Jan 27, '23 to Feb 26, '23
Next»
7244
Samahaara Theatre Festival 2022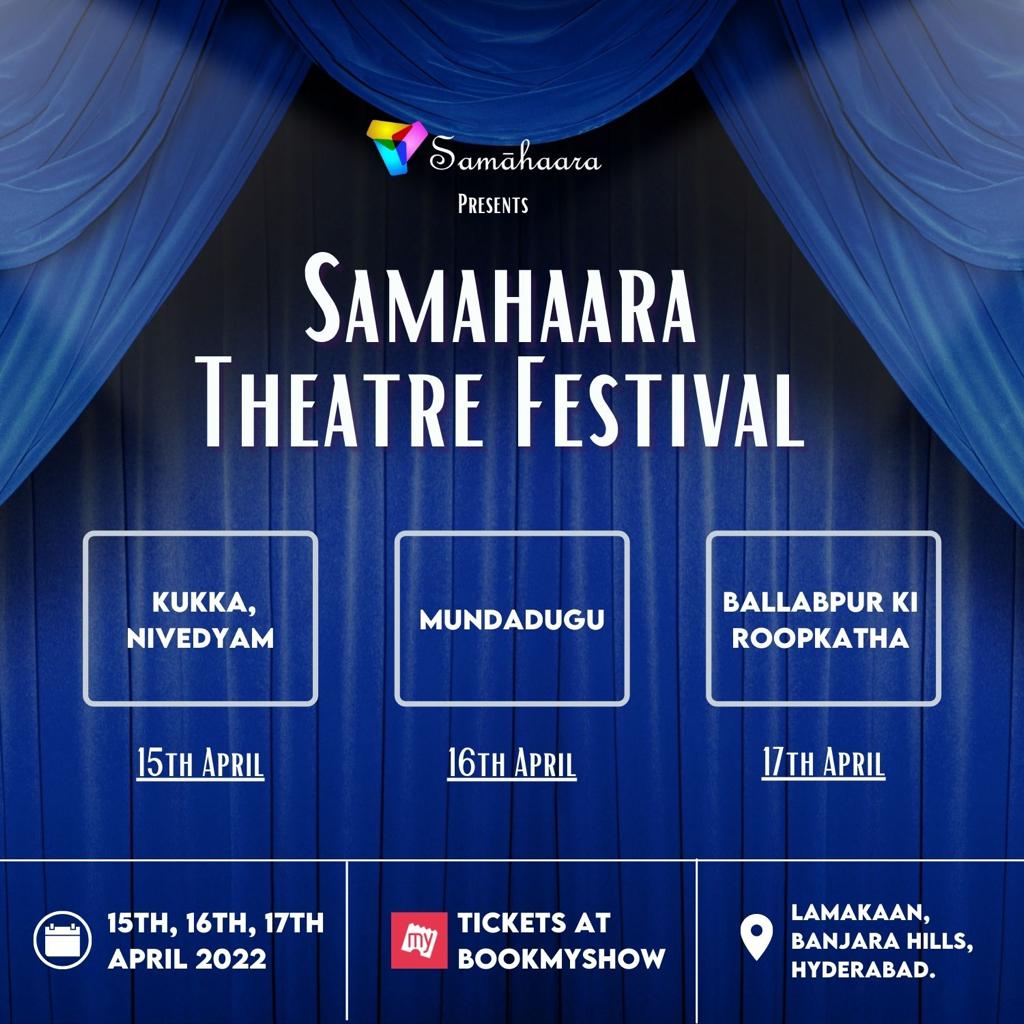 Sun Apr 17, 8:00 PM
Samahaara
Samahaara Theatre Festival
15th, 16th & 17th April 2022

Day 3

17th April 2022
8.00pm
Lamakaan, Banjara Hills, Hyd


Badal Sircar's
Ballabhpur Ki Roopkatha
(Hindi Play)

Duration : 1 hr 15 minutes

Written by Badal Sircar, this play is the story of a man named Bhupati, who tries to make his dream of becoming a dental doctor come true by selling the priceless property of his ancestors (an old mansion). The real joy in this story comes at that juncture when it is learned that his ancestors also reside in the same house as a soul.
Now it remains to be seen whether Bhupathi will be able to sell this house along with the ghost i.e. his ancestor? If yes, then how much effort will he have to make to reach his dream. Where on one hand Bhupati's ancestors make you feel like ghosts in this play, on the other hand the rest of the characters make you laugh. Let us see together whether Bhupathi's tooth will be uprooted or not.