«Prev
From Jun 6, '23 to Jul 6, '23
Next»
7339
Prem-a Bhang- Marathi Play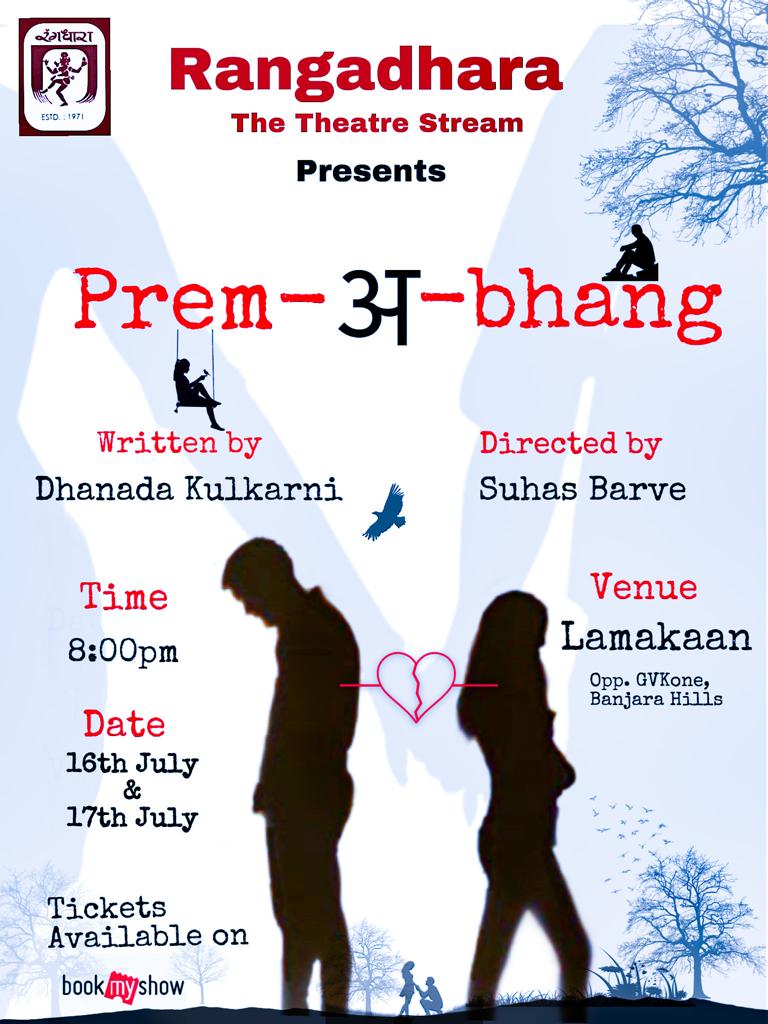 Sat Jul 16, 8:00 PM
Rangadhara The Theatre Stream
THE STORY REVOLVES AROUND TWO YOUNG PASSIONATE LOVERS FROM COLLEGE WHO COME TO THE TERMS OF COMPROMISE AND SACRIFICE THEIR LOVE BY PARTING AWAY FOR THEIR PARENT'S LOVE, FAMILY TRADITIONS & HONOUR.

ITS A ROLLER COASTER OF ROMANCE, HONOUR, TOUGH TIMES& JOYFUL MOMENTS.

THE PLAY REFLECTS A TEENAGER'S PERCEPTION AND ADMIRATION OF THEIR PARENTS BELIEFS & THE CULTURE INHERITED FROM THE FAMILY WHILE BEING IN A RELATIONSHIP.