«Prev
From Jan 27, '23 to Feb 26, '23
Next»
7493
Other Kohinoors film screening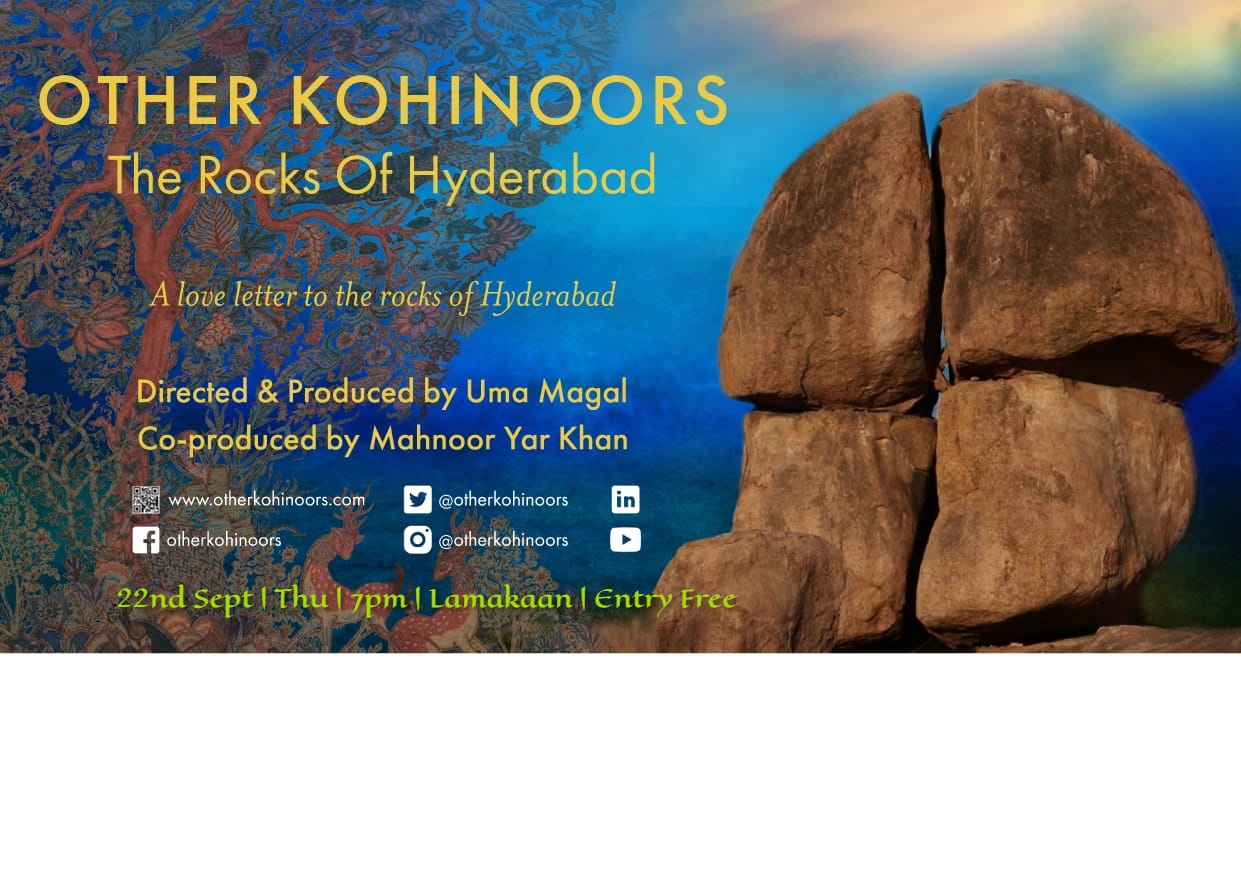 Thu Sep 22, 7:00 PM
Lamakaan & Uma Magal & Mahnoor Yar Khan
Other Kohinoors, The Rocks of Hyderabad," a documentary film showcasing various enchanting rock structures in and around the city.

The film is a fun, interesting, and entertaining one with a message to balance the growth of this vibrant city with millennia-old landscape and related culture that makes it a unique city in the world.

The film is directed and produced by Uma Magal and co-produced by Mahnoor Yar Khan.

Entry is free & open to all!!!