«Prev
From Dec 10, '23 to Jan 9, '24
Next»
7505
A Celebration of Urdu Poetry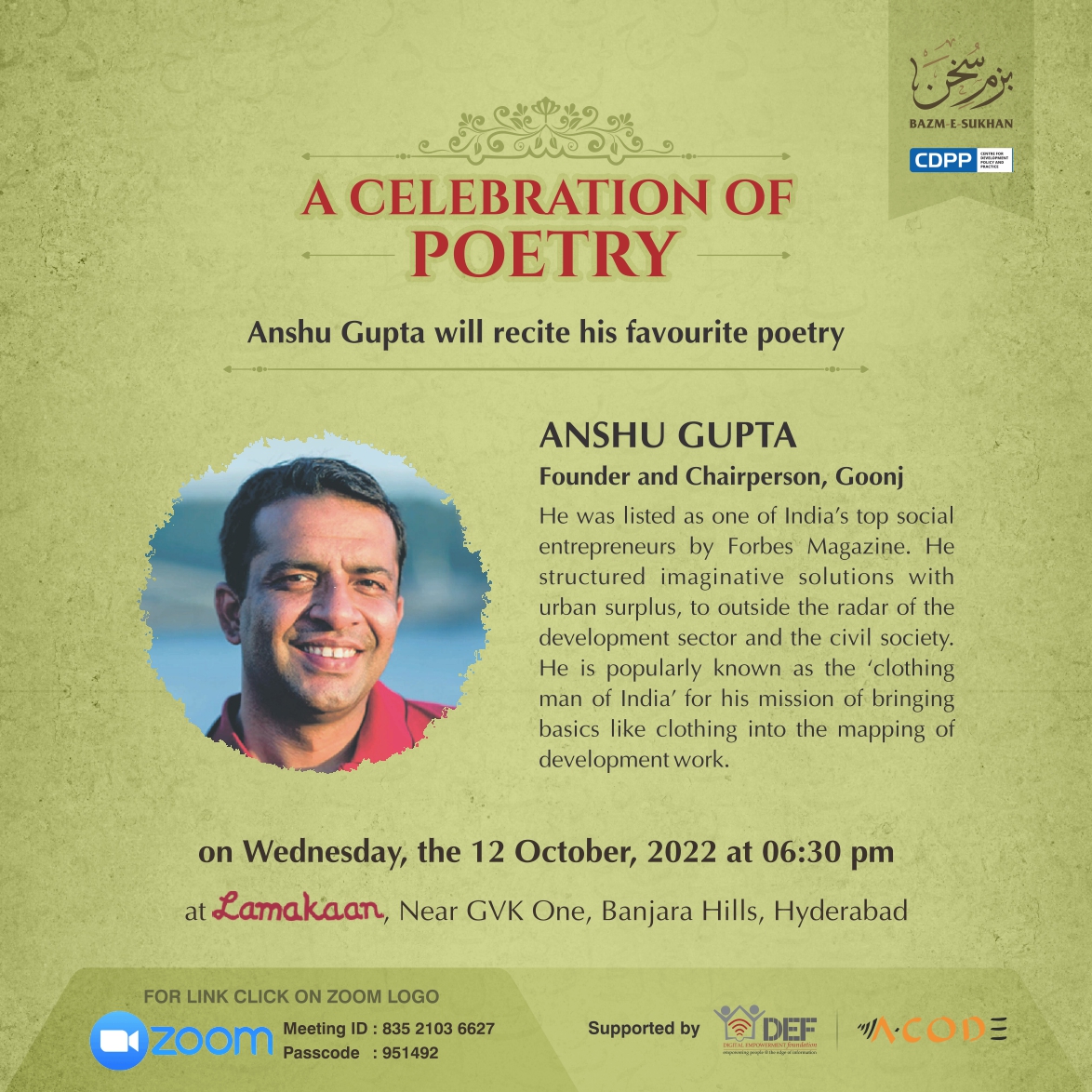 Wed Oct 12, 6:30 PM
Lamakaan & CDPP
A CELEBRATION OF
POETRY

Anshu Gupta will recite his favourite poetry

ANSHU GUPTA
Founder and Chairperson, Goonj

He was listed as one of India's top social entrepreneurs by Forbes Magazine. He structured imaginative solutions with urban surplus, to outside the radar of the development sector and the civil society. He is popularly known as the 'clothing man of India' for his mission of bringing basics like clothing into the mapping of development work.

And

A launch of a book authored by Abner Manzar
Following the Migrants home
Plights, Struggles, And Aspirations

on Wednesday, the 12 October 2022 at 06:30 pm
at Lamakaan, Near GVK One, Banjara Hills, Hyderabad


ALL are Invited!