«Prev
From Dec 10, '23 to Jan 9, '24
Next»
7516
Taj Mahal ka tender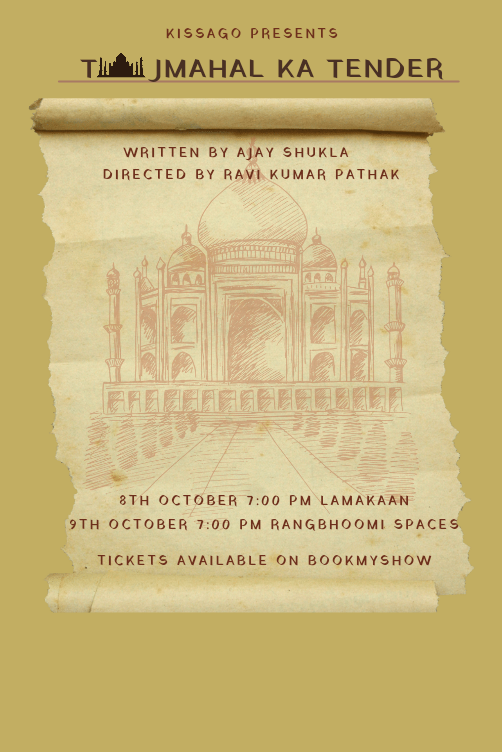 Sat Oct 8, 8:00 PM
Kissago Theatre
The magnificent Taj Mahal was built when Shah Jahan was the Badshah and his words were the rules.
But what happens if he tries to get it made today ? Watch Shah Jahan negotiate his way through today's government officials to get the monument built for his beloved Mumtaz.
We invite you to witness the rib-tickling comedy "Taj Mahal Ka Tender" by Ajay Shukla , this time in Telugu....