«Prev
From Jan 27, '23 to Feb 26, '23
Next»
7630
Felicitation of Mangala & Raghav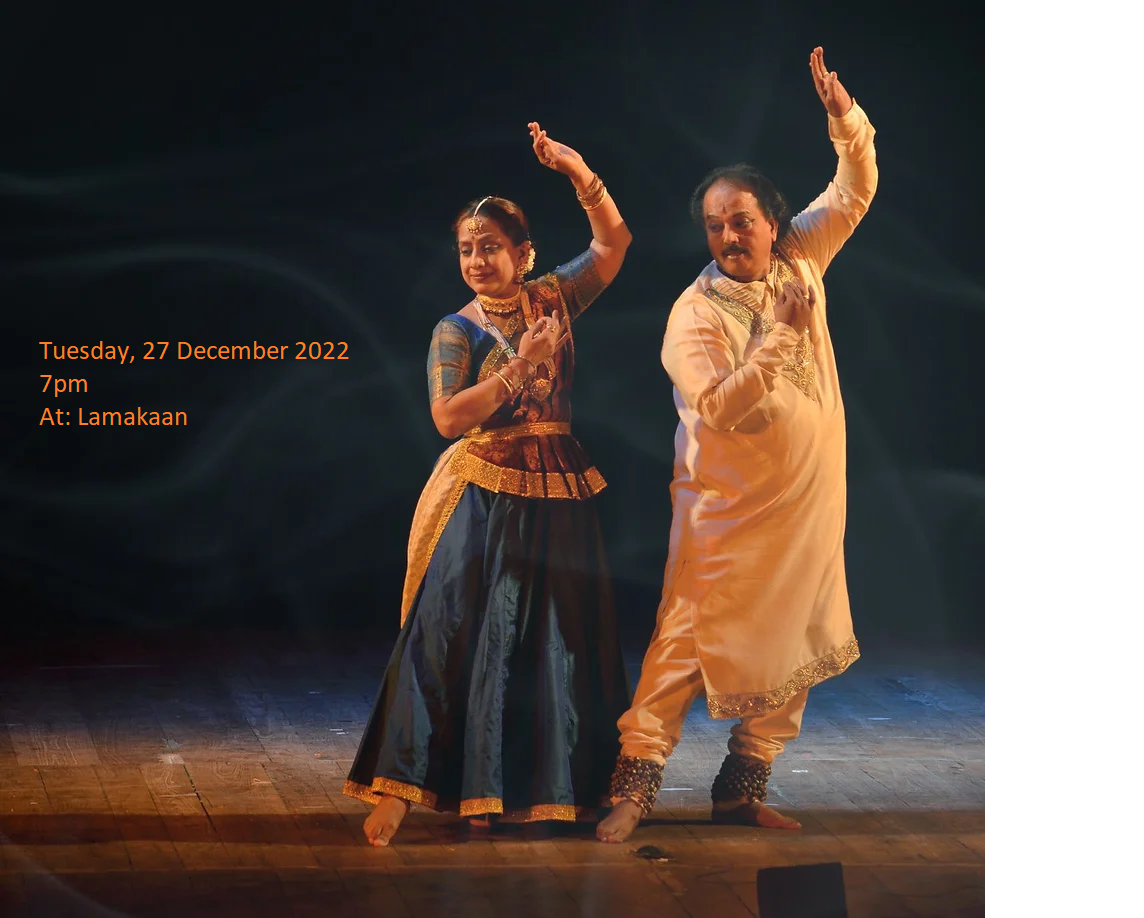 Tue Dec 27, 7:00 PM
Lamakaan
Lamakaan proudly announces the felicitation ceremony of Mangala & Raghav Raj Bhatt, prominent Kathak dancers, choreographers and gurus, for their immense contribution to the Kathak dance.


About the couple:
Mangala & Raghav Raj Bhatt (disciples of Pt Durga Lal Ji and Pt Birju Maharaj Ji respectively) are a dance duo synonymous with Kathak. Fine exponents of the art form, they bring together the confluence of two distinct styles of Kathak, representing Jaipur Gharana and Lucknow Gharana. Going beyond the precincts of Kathak Kendra, they have performed in productions under the guidance of their gurus in major programs in a traditional Guru Shishya parampara. After this, they made it their life's mission to take Kathak to all the possible corners of the world, maintaining its true essence and classical form. They have been running one of the most premier learning centres of Kathak in Hyderabad for more than 3 decades.


About Aakruti Kathak Kendra:
The duo established Aakruti Kathak Kendra, one of the premier Kathak learning centres of India has been nurturing young talent in Hyderabad since 1990. With the corner stone of learning at Aakruti being the values, devotion and discipline of our beloved Gurus, Raghav Raj Bhatt, prime disciple of Padma Vibhushan Pandit Birju Maharaj ji and Mangala Bhatt, senior disciple of Pandit Durga Lal ji, students learn the external aspects of Kathak while internalising the philosophy behind the art form, leading to learning that lasts for a life time. The students of Aakruti are carefully guided in their journey and are moulded to be exquisite dancers.


ALL ARE WELCOME!!!