«Prev
From Jan 27, '23 to Feb 26, '23
Next»
7642
Baribathala Raju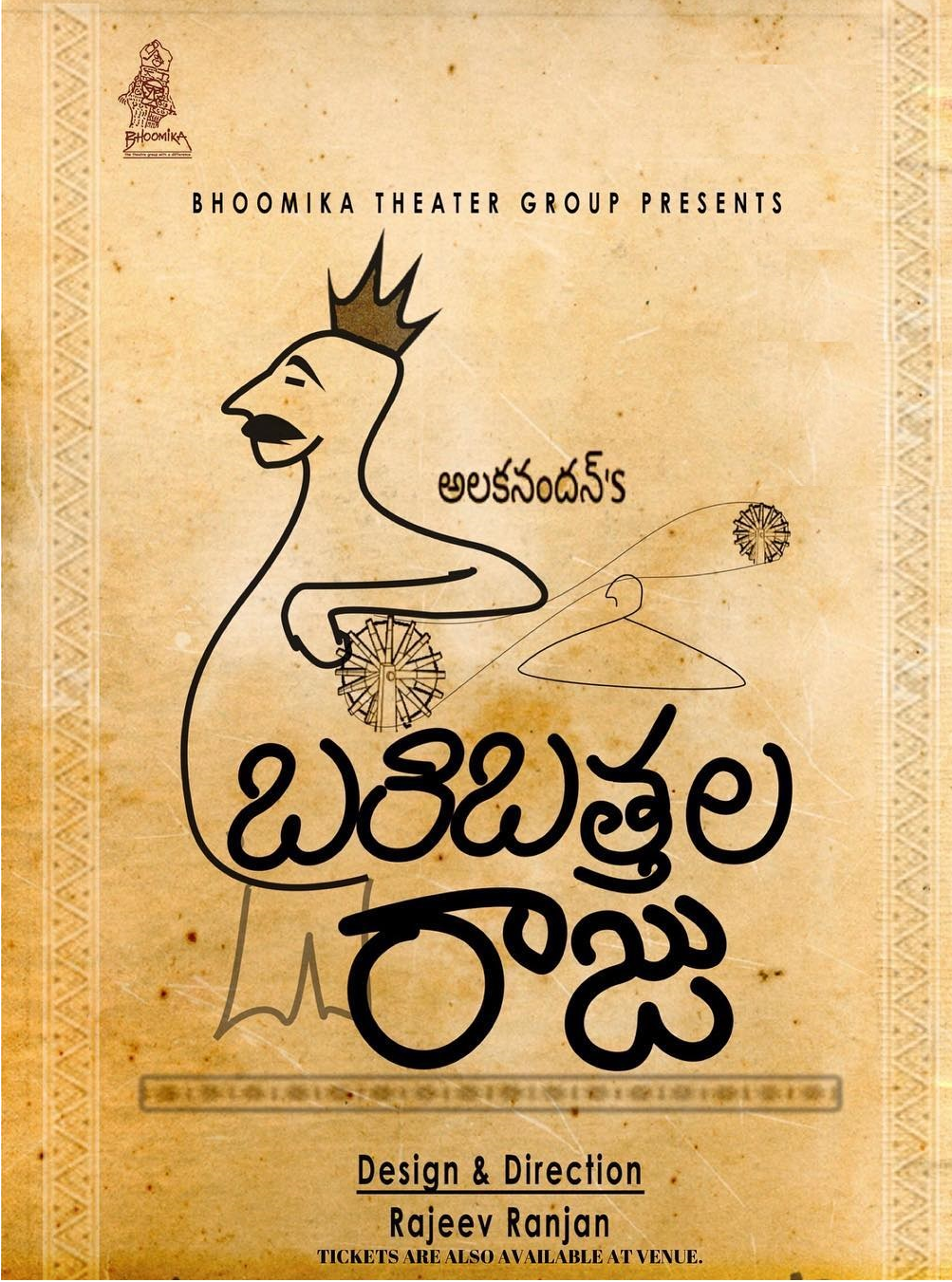 Fri Jan 6, 8:00 PM
Bhoomika theatre group
BARIBATHALA RAJU
A Comedy Telugu Play Performed by Bhoomika Theatre Group, Hyderabad. Adapted into Telugu from Hindi play 'Nanga Raja' by Alakanandan, Directed by Rajeev Ranjan

About the play

Baribathala Raju (బరిబత్తల రాజు) is a farce comedy adapted from 'Nanga Raja' a Hindi play written by writer Alakanandan. It is originally an Uzbek Folk Tale. Due to its satirical tone, the play repeatedly bursts with laughter.

A King is so obsessed with his clothes that he neglects his people and their problems in his own kingdom.