«Prev
From Jan 27, '23 to Feb 26, '23
Next»
7659
Comedy Threesome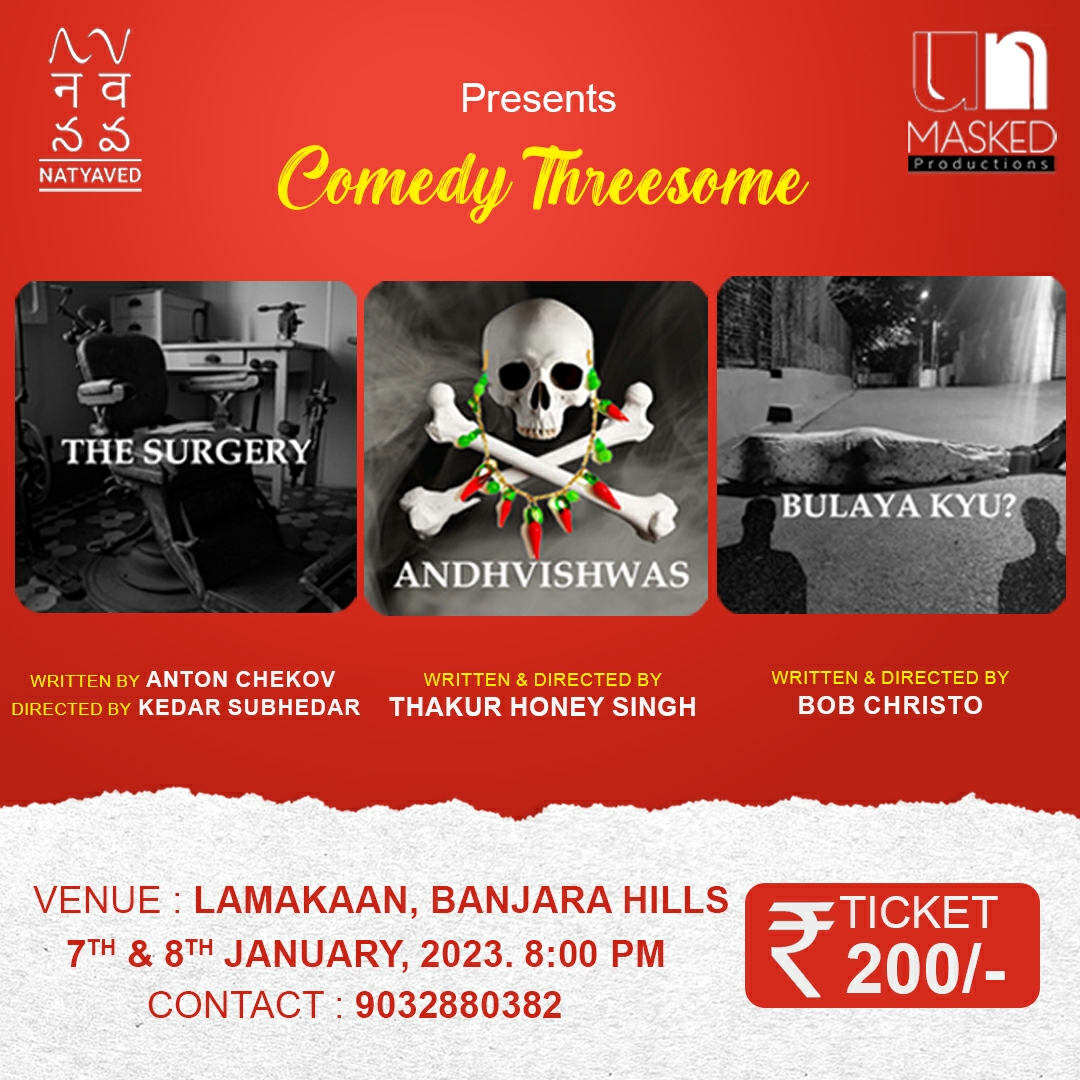 Sun Jan 8, 8:00 PM
Natyaved
Team Natyaved in collaboration with Unmasked productions presents an evening of 'Comedy Threesome', a collage of three short plays in different genres of Comedy.
Join us on 7th & 8th January, 2023, 8:00 p.m at Lamakaan, Banjara Hills.
Start your New year with triple dose of Comedy, fun and laughter.