«Prev
From Sep 27, '23 to Oct 27, '23
Next»
7737
Paapam Uri Teestharu Kabolu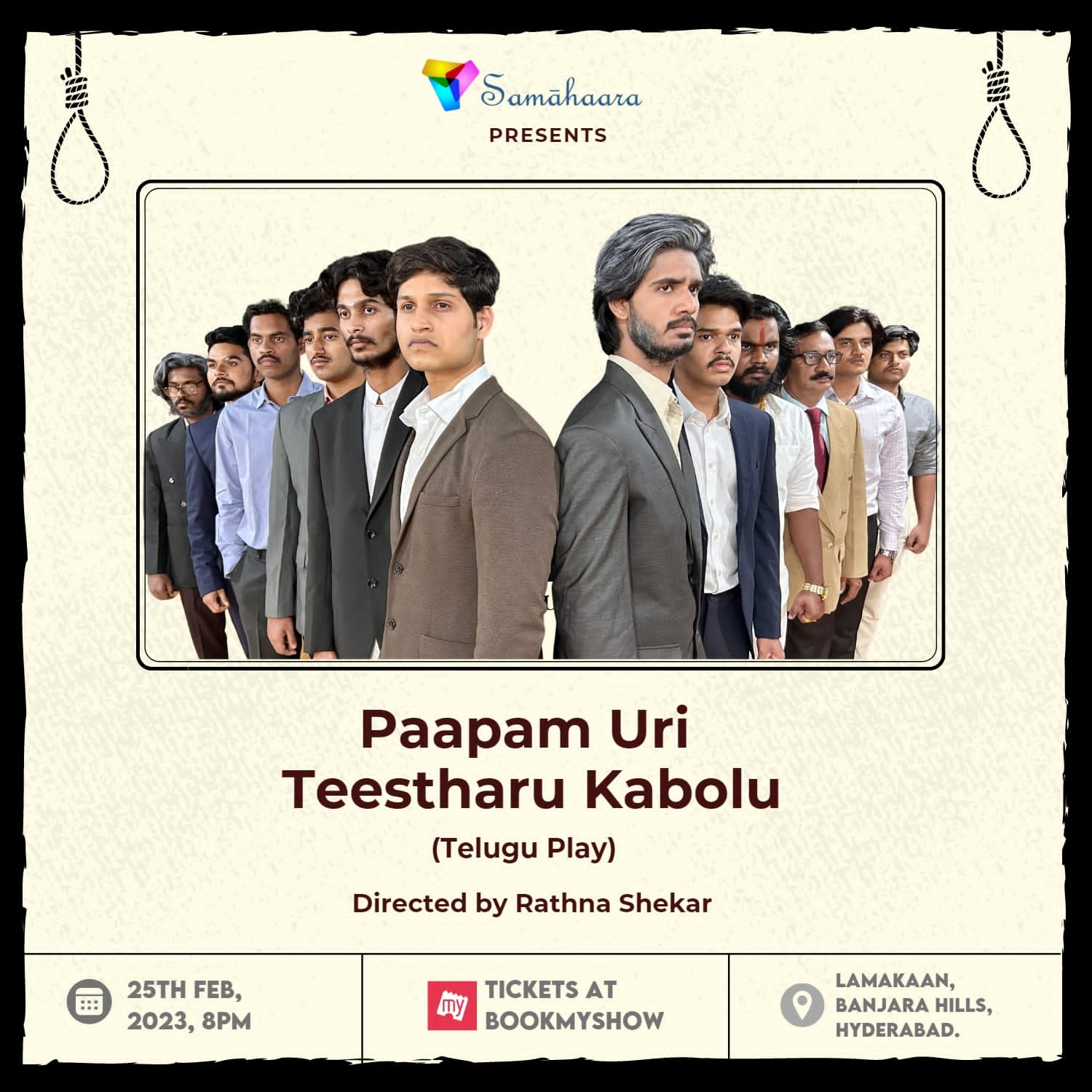 Sat Feb 25, 8:00 PM
Samahaara
Samahaara Workshop Productions
presents

"PAAPAM URI TEESTHARU KABOLU"
(Telugu Play)
An adaptation of Reginald Rose's 12 Angry Men
Translated into Telugu by Chitta Shankar

Directed by Rathna Shekar

25th Feb 2023
08.00pm
Lamakaan, Banjara Hills, Hydrabad.

Bookings at in.bookmyshow.com

Twelve persons have been led into a jury room of a court of law. They are given final instructions about determining the verdict in a murder case whose defendant faces the death penalty if found guilty.They gather around a table to begin discussions about the case. The defendant, a young man, is accused of killing his father; and, after a preliminary vote, all but one of the jurors presume he is guilty. Juror #8 is the only one who feels differently. Because they must come to a unanimous decision, debates begin. Most of the men are upset and very vocal about the dissenting vote. It is agreed to go around the table and have each man explain why he believes the young man is guilty, in hopes of convincing Juror #8 to change his mind. They heatedly discuss the known facts of the case; and little by little the personalities, opinions, and biases of each juror become evident. Will the juror #8 stand his ground or can the others convince him otherwise?