«Prev
From Dec 10, '23 to Jan 9, '24
Next»
7738
KALLU & AAGANDI NENU VASTUNNAA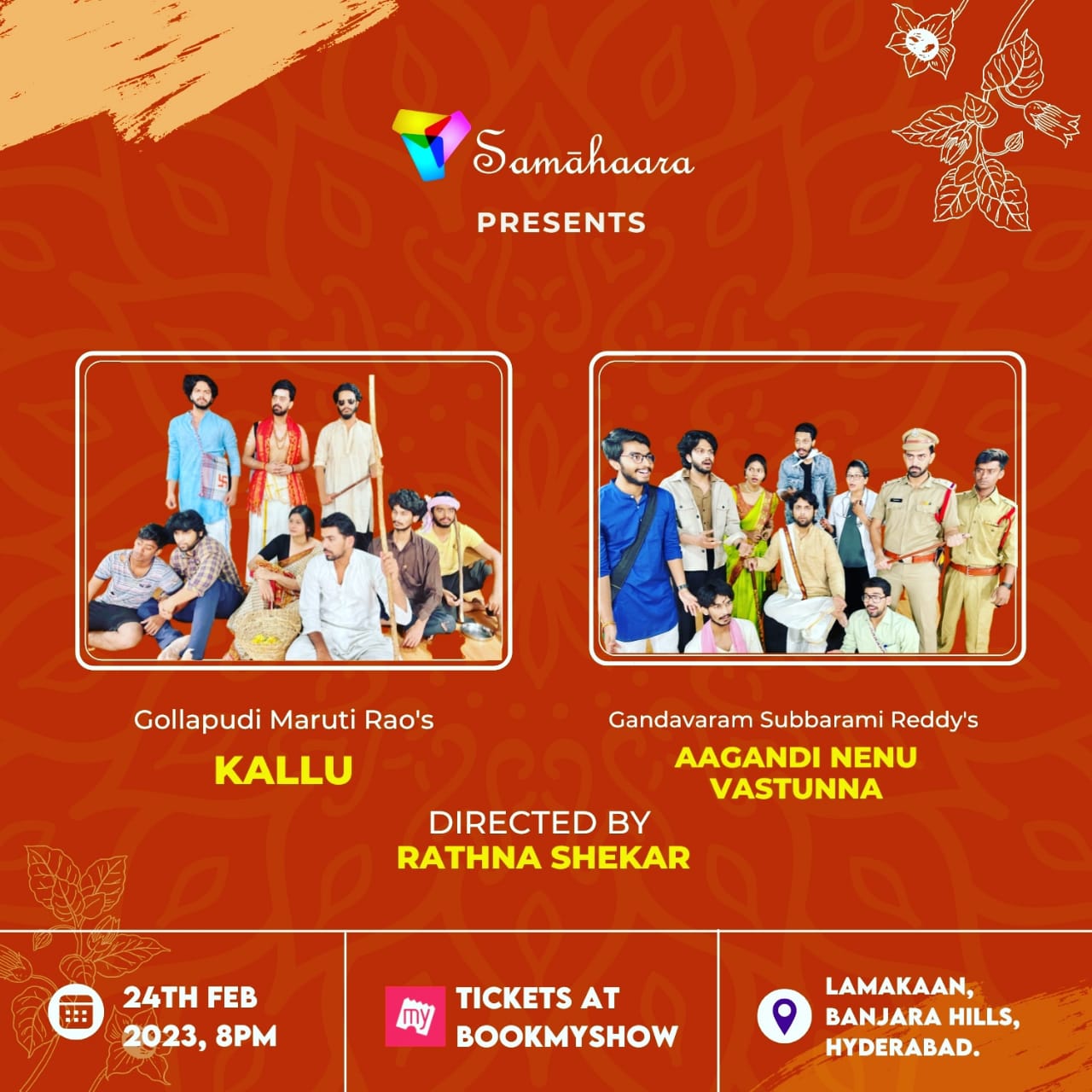 Fri Feb 24, 8:00 PM
Samahaara
Samahaara Workshop Productions
presents

A double bill of popular Telugu plays

Gollapudi Maruti Rao's
"KALLU"
&
Gandavaram Subbarami Reddy's
"AAGANDI NENU VASTUNNAA"

Directed by Rathna Shekar

24th Feb 2023
08.00pm
Lamakaan, Banjara Hills, Hydrabad.

Bookings at in.bookmyshow.com

KALLU (EYES), is a play about a group of people who are blind. They pool enough money by begging and for the collective good of the group they decide to get one of them eyes. What happens when one of them can see? Will the others be taken care of or exploited?

AAGANDI NENU VASTUNNAA is a play about Seetharamayya and his son Satyam. Seetharamayya is an orthodox middle class father who hates the creative field (Theatre/Acting). Satyam a very passionate and talented actor tries to change his fathers opinion. Will Satyam succeed?