«Prev
From Sep 27, '23 to Oct 27, '23
Next»
7773
PRECIOUS IVIE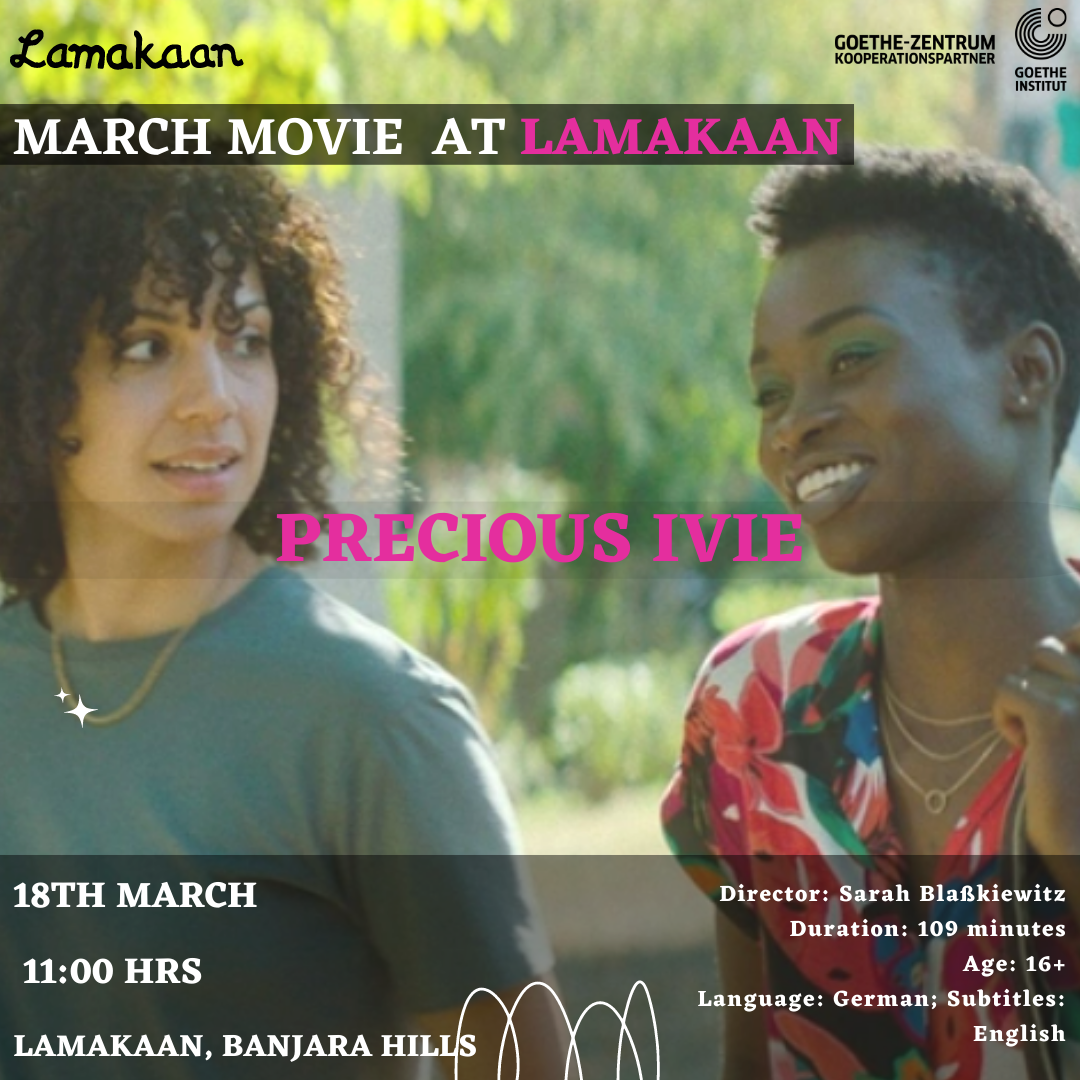 Sat Mar 18, 11:00 AM
lamakaan & Goethe Zentrum
PRECIOUS IVIE

Director: Sarah Blaßkiewitz
Duration: 109 minutes
Age: 16+
Language: German; Subtitles: English

Ivie's view of herself begins to waver when her half-sister suddenly shows up and not only talks about the upcoming funeral of their father in Senegal, but above all sharpens Ivie's awareness of the everyday racism to which she is exposed as an Afro-German. An impressive debut about self-discovery and diversity.
Naomi, Ivie's half-sister, whom Ivie didn't even know existed, suddenly appears at the apartment door and tells Ivie of the upcoming funeral of their father in Senegal. For Ivie, who grew up with her white mother in Leipzig and is now looking for a job after having just finished her teacher training, this is an all-the-more intense confrontation with her own "African" background. During their extensive conversations, Naomi above all sharpens Ivie's view of her own identity as an Afro-German, and of all the everyday experiences of racism and discrimination that regularly happen to Ivie despite her privileged situation as an academic – and that are all too often not even meant to be evil, but arise from ignorance, habit, or thoughtlessness. In her affecting, occasionally cheerful and occasionally painful debut film about the self-discovery of a young woman, director Sarah Blaßkiewitz gives herself and her actors a lot of time for the development of the characters and their life worlds.