«Prev
From Nov 30, '23 to Dec 30, '23
Next»
7848
Sutradhar's - Jugger'naatu'kum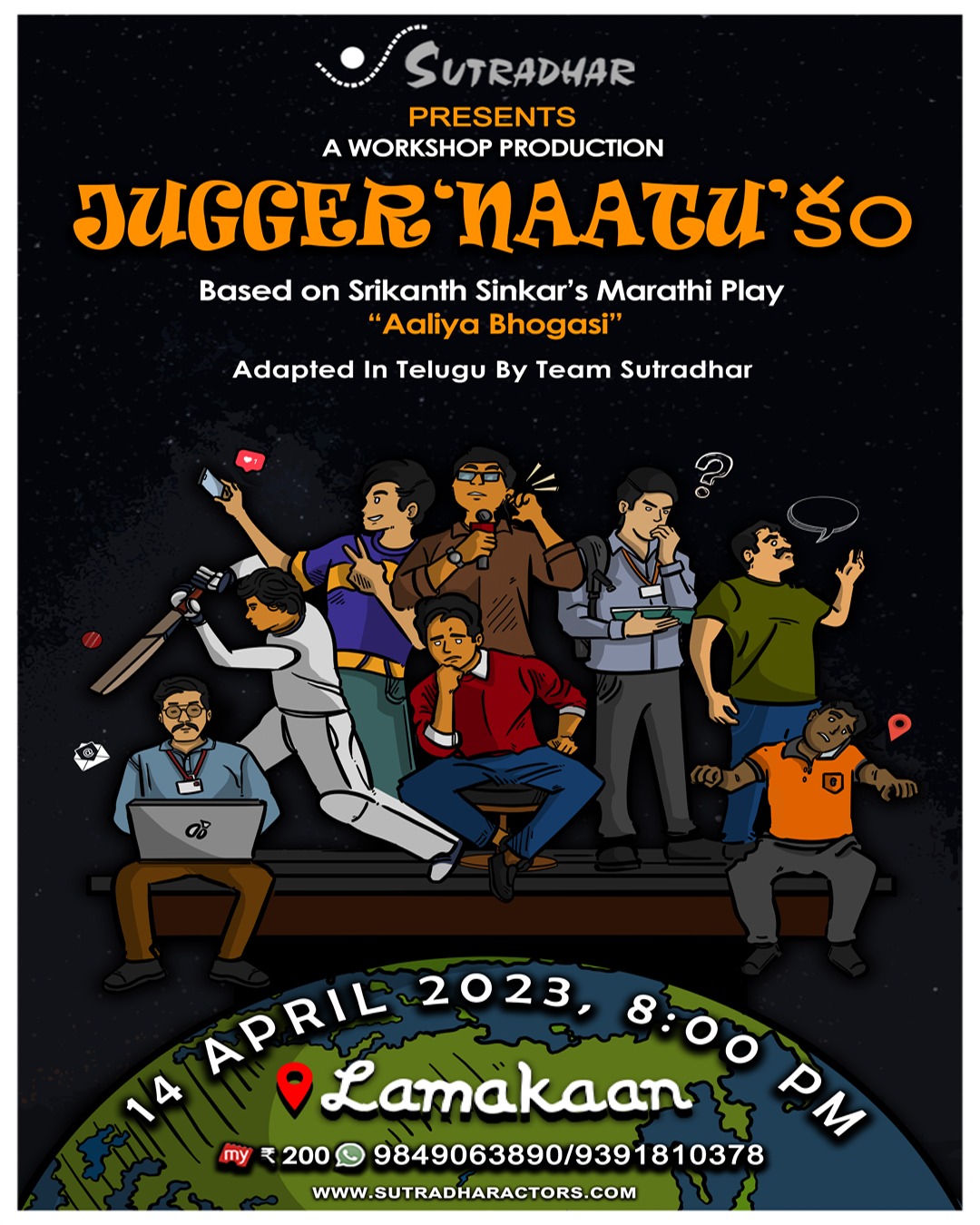 Fri Apr 14, 8:00 PM
Sutradhar
Adapted from the Marathi Play Aaliya Bhogasi (One who comes here suffers),
the play unfolds in the backdrop of a lunatic asylum. A ward boy who makes a
mess out of reading the address of a patient mistakenly brings Protagonist
Jaggannadham, a sane man, into the asylum.
Even as Jagan cries himself hoarse and tells the deranged inmates that he isn't
mad, they carry on with their insane capers, at times oblivious to the sane man
in their company while at other instances jeering at him for being a "mad man".
Towards the end of the play, the protagonist is rescued by would-be
father-in-law who visits in his capacity as the health minister.