«Prev
From Sep 27, '23 to Oct 27, '23
Next»
7880
Environment Film Festival- Babul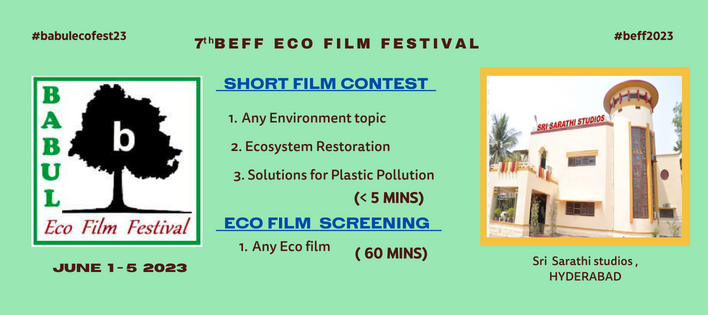 Thu Jun 1, 5:00 PM
Gangadhar Panday
The 7th BEFF Babul Eco Film Festival, annual event of Babul Films Society (Cinema for Environmental Awareness) will happen from 1-5 June 2023.
Lamakaan Open Air 1st June 2023 Thursday programme:
5.00 pm to 6.30 pm Eco Games ( EcoTambola, EcoCartoons, EcoDoctor, FunDuChallenge and many more )
Green Film screenings start from 6.30 pm.

However, Green film screenings and Eco activities will be held for 5 days across locations in Hyderabad.