«Prev
From Dec 10, '23 to Jan 9, '24
Next»
7932
Clay time and play time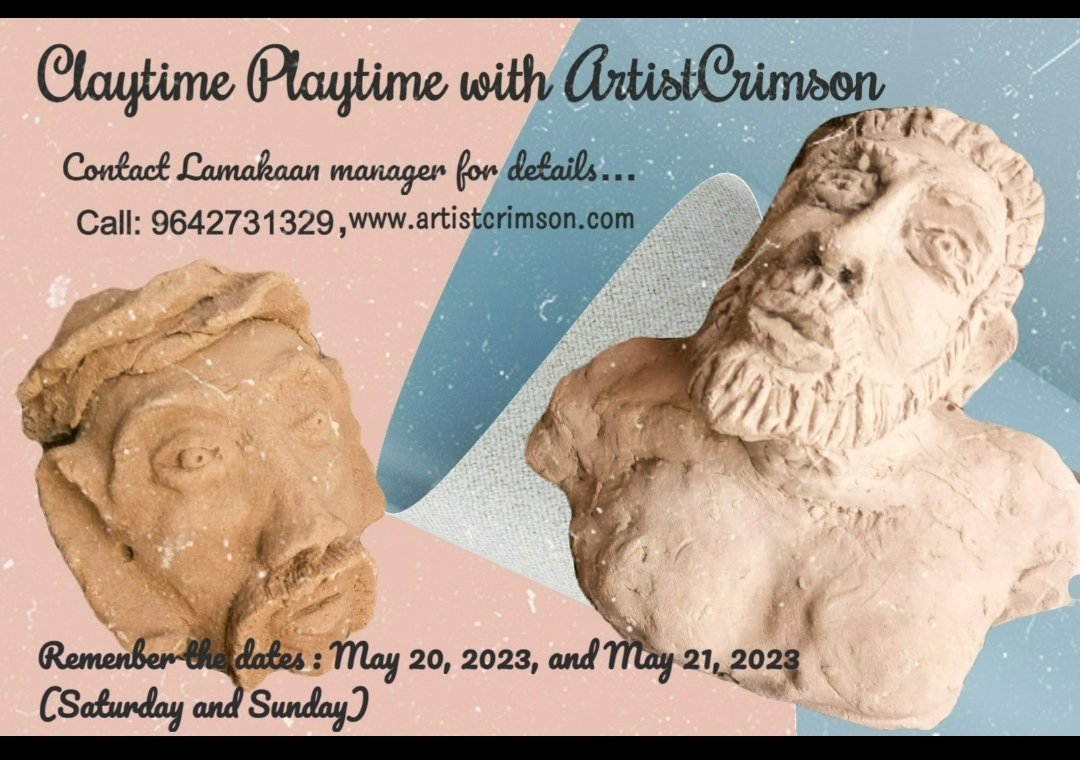 Sun May 21, 10:30 AM
Crimson
Clay time and play time
Artist Crimson (aka Satish Mandalaparthy) is a Hyderabad-based visual arts teacher. He is a seasoned painter, sculptor, and botanical handicraftsman. He honed his sculpting skills with his guru, Shri Kota Pardha Sarathi. Satish was associated with AIR Radio and S.F.M. 93.5 as a radio jockey and programme producer for many years. He found his true calling in teaching and training young artists.
Claytime-Playtime is one of Crimson's most successful and well-participated workshops.
So, pull up your sleeves, come join the artist at Lamakaan, and let's mess around a bit with clay (remember to clean your work space before leaving).
Clay is provided (non-toxic, used by professional artists for modelling).
Things you will need: The best tools for playing with clay are your fingers; there is no need for any preparation or tools. You would need an apron and a cleaning cloth for your hands.
You can bring in your clay carving tools. If you wish to, there will still be a few clay carving tools for detailing.
This is an open event, and we would appreciate it if you could join us with your friends, partners, and children (the more the merrier).
Breaktime refreshments are included (chai, nimbu paani, and samosa).
Remember the dates: May 20, 2023, and May 21, 2023 (Saturday and Sunday).
Participation Fee: 500 per day.
Timings (10:30 a.m. to 12:00 p.m.)
Contact number: 9642731329.