«Prev
From Jun 6, '23 to Jul 6, '23
Next»
7950
Samahaara Play Performance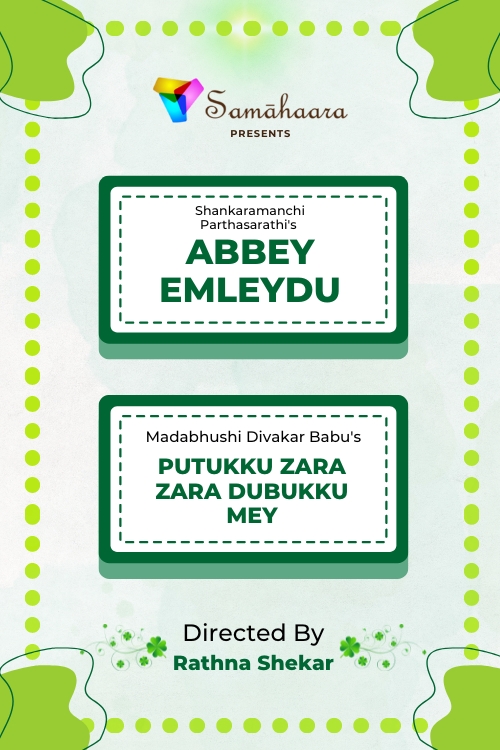 Sat Jun 3, 8:00 PM
Samahaara
Samahaara Workshop Productions
presents

A double bill of Telugu Comedies

Shankaramanchi Parthasarathi's
"ABBEY EMLEYDU"
&
Madabhushi Divakar Babu's
"PUTUKKU ZARA ZARA DUBUKKU MEY"

Directed by Rathna Shekar

ABBEY EMLEYDU
Shankar Rao's wife Rani informs him that her ring is missing, and that little issue leads to an unexpected series of events. Rani leaves the house to visit her relatives. Her absence in the house creates an opportunity for a bunch of misfits including the domestic worker Sattibabu, Shankar Rao's boss Ganga Raju, random passers-by Ramabrahmam and his nephew Vasu, to utilise the freedom to suit their own purposes. This leads to hilarious interactions between these people who are absolute strangers to each other.