«Prev
From Nov 30, '23 to Dec 30, '23
Next»
7993
Food Photography & Prop Styling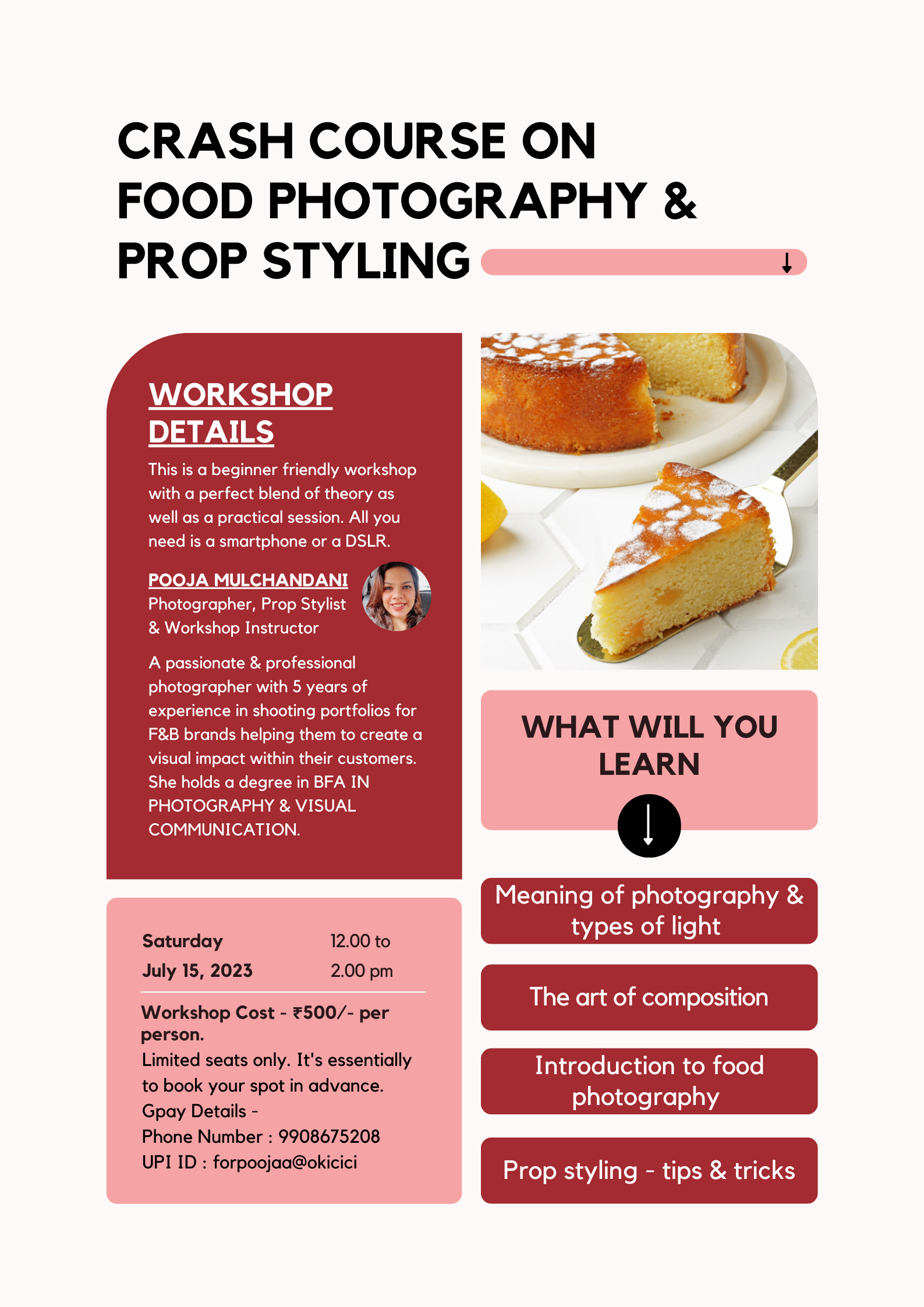 Sat Jul 15, 12:00 PM
Pooja Mulchandani
A crash course on Food Photography & Prop Styling at Lamakaan on 15th July 2023 from 12 to 2 pm. This is a beginner-friendly workshop with a perfect blend of theory as well as a practical session. All you need is a smartphone or a DSLR.

What will you learn in the workshop -
1. Meaning of photography
2. Types of light
3. The art of composition
4. Introduction to food photography
5. Prop styling tips & tricks

Let's turn your passion for food & photography into a captivating art form?! Drop a text on 9908675208 for more details & come learn a new skill on Saturday!