«Prev
From Nov 30, '23 to Dec 30, '23
Next»
8021
Urdu Shaeri Aur Barsaat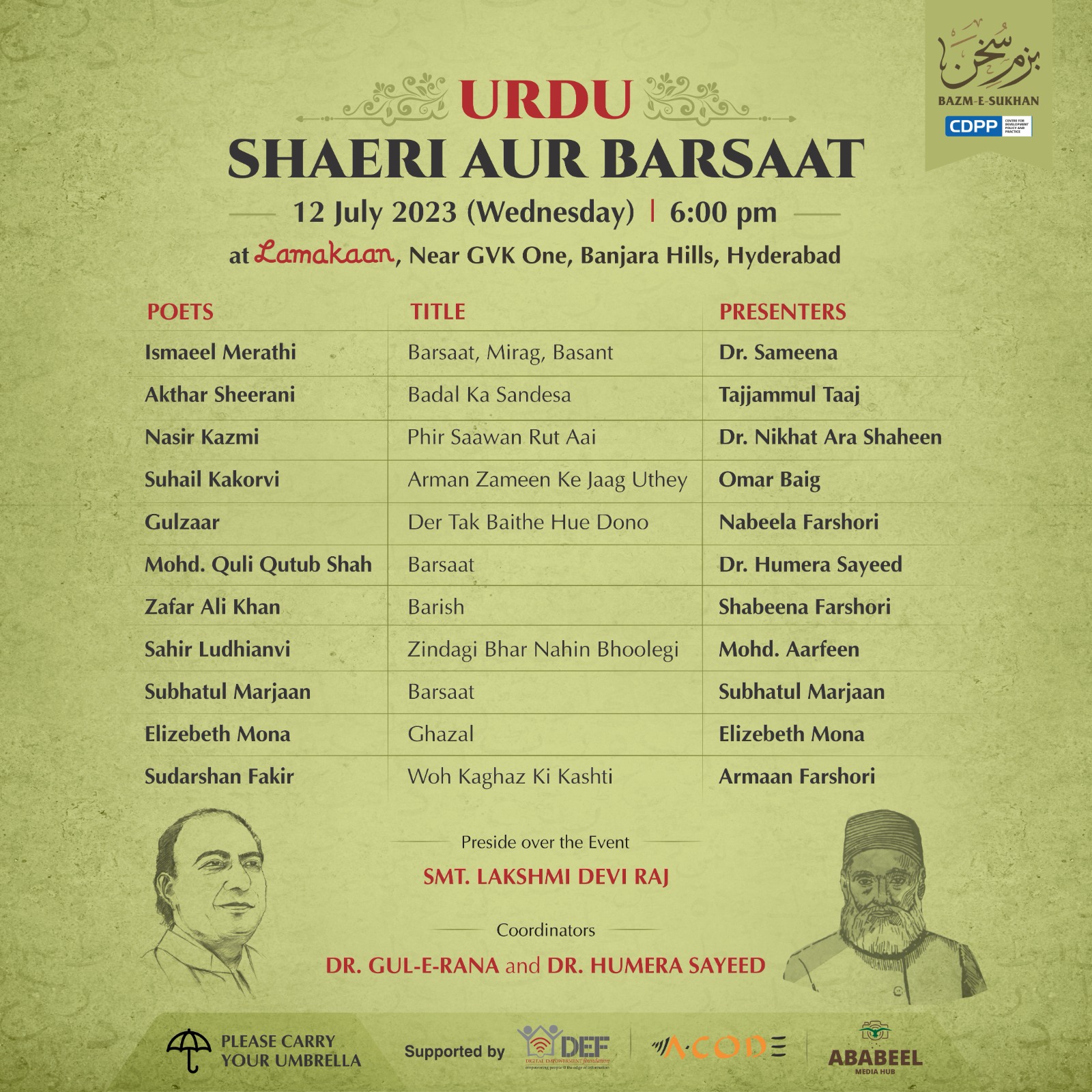 Wed Jul 12, 6:00 PM
Lamakaan

Barsaat,Mirag, Basant Quli Qutub Shah

Dr Gul e Rana and Dr Humera Sayeed will present a set of carefully selected Nazms on the monsoons. Urdu poetry has some of its most lyrical compositions that celebrate the rains. As the skies change colour and the earth turns lush green, poetry bursts forth everywhere.

This gathering will bring to life several great contributions made by legendary poets. Young artists will regale us with poetry as we bring in the rainy season.