«Prev
From Nov 30, '23 to Dec 30, '23
Next»
8032
Line, Colour and Clay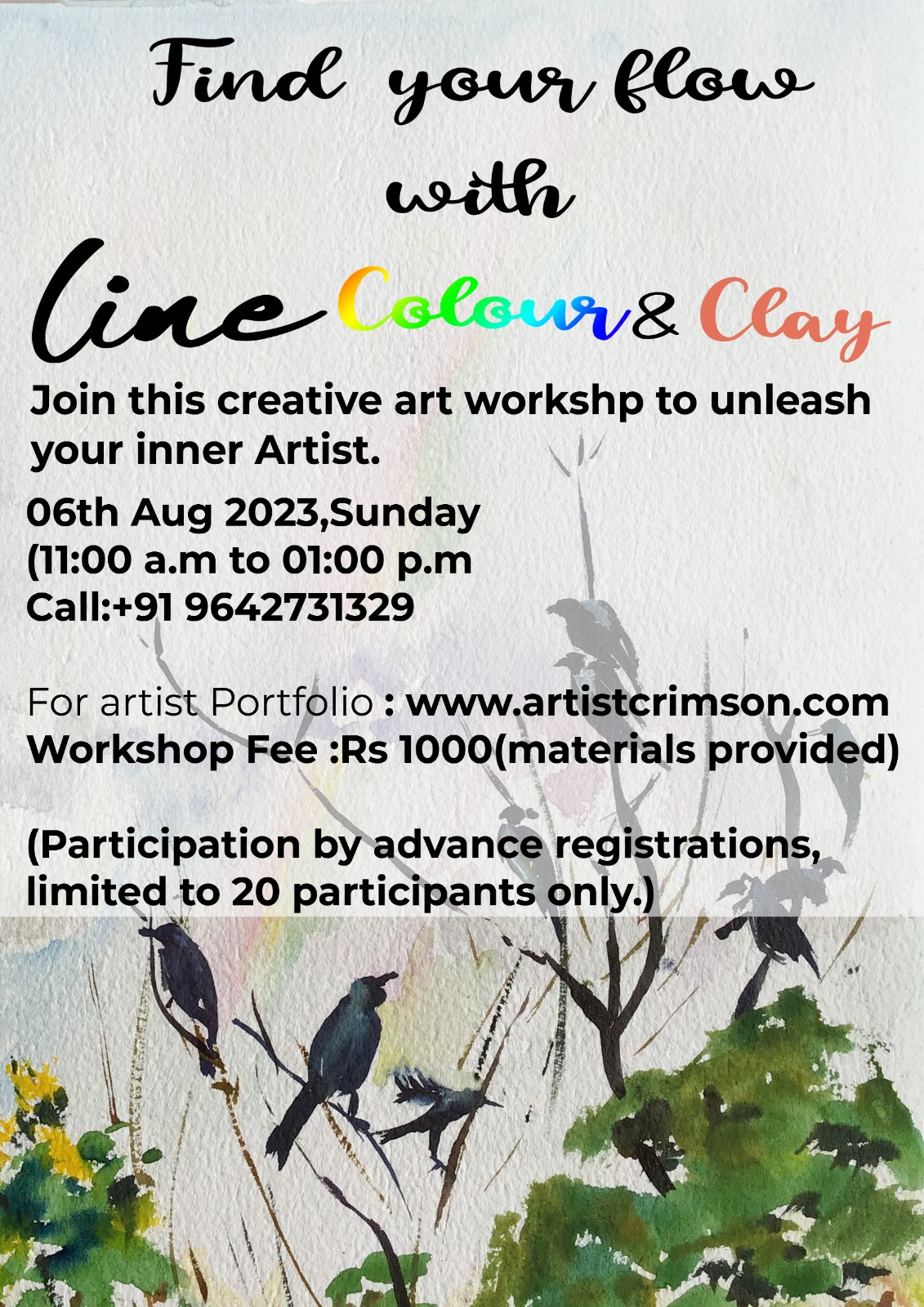 Sun Aug 6, 11:00 AM
Artist Crimson
Line, Colour, and Clay is an Interactive Creative Art Workshop that focuses on the Playful Side of Drawing, Painting ,Clay-Sculpting or any Artistic endeavour.
This is open to all art enthusiasts and all ages above 12 years.
This is conducted by Artist Crimson, aka Satish, a Hyderabad-based visual artist. He is a seasoned painter, sculptor, and botanical handicraftsman.
Satish was associated with AIR RAINBOW FM & 93.5 FM for few years. He found his true calling in training young artists. Line Colour and Clay is one of Crimson's most successful and well-participated workshops. So, pull up your sleeves, come join the artist at Lamakaan, and let's mess around a bit with colour & clay (remember to clean your work space before leaving). Clay is provided (non-toxic, used by professional artists for modelling).
Things you will need:
The best tools for playing with clay are your fingers; there is no need for any preparation or tools. there will still be a few clay carving tools for detailing. You would need an apron and a cleaning cloth for your hands.
Registration Fee :RS 1000 (Required Art Materials are provided for the workshop )
Call to register 9642731329.