«Prev
From Nov 30, '23 to Dec 30, '23
Next»
8034
NIVEDYAM & KUNDETI KOMMU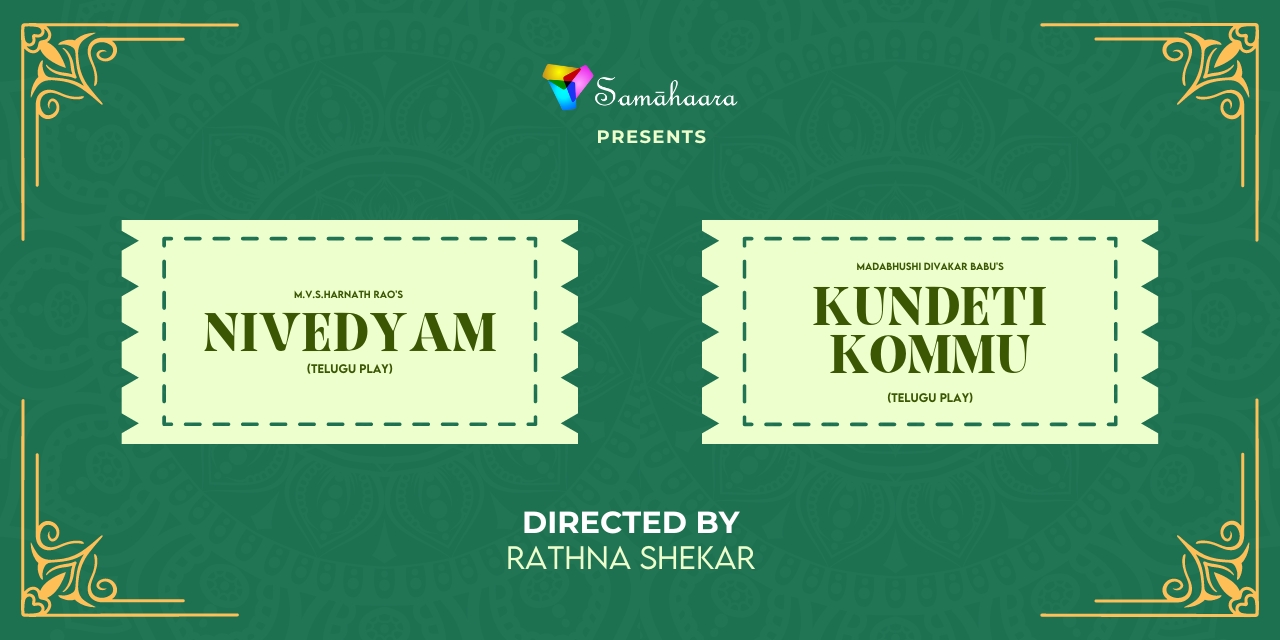 Sun Jul 30, 8:00 PM
Samahaara
Samahaara Workshop Productions
presents

A double bill of Tragicomedies in Telugu

MVS Harnath Rao's
NIVEDYAM
&
Madabhushi Divakar Babu's
KUNDETI KOMMU

Directed by Rathna Shekar

30th July 2023
08.00pm
Lamakaan, Banjara Hills, Hyderabad

NIVEDYAM
It is believed that God always keeps his word. He gives justice to the poor and food to the hungry. Do these statements have any truth in them? Let's find out by watching this hilarious play Nivedyam.

KUNDETI KOMMU
Kundeti Kommu revolves around a conflict between two villages Pedduru and Chinnuru which were once one. Owing to differences, two brothers Pedda Dora and Chinna Dora separate, which not only creates the division of this village but also plants seeds of vengeance in the hearts of these people. While a wanderer conversing with an educated urbanite, suddenly collapses exactly on the boundary line of the two villages. This triggers a conflict between the two villages on who shall take up the responsibility to perform the last rites of the dead person.