«Prev
From Sep 27, '23 to Oct 27, '23
Next»
8138
Bazm e Sukhan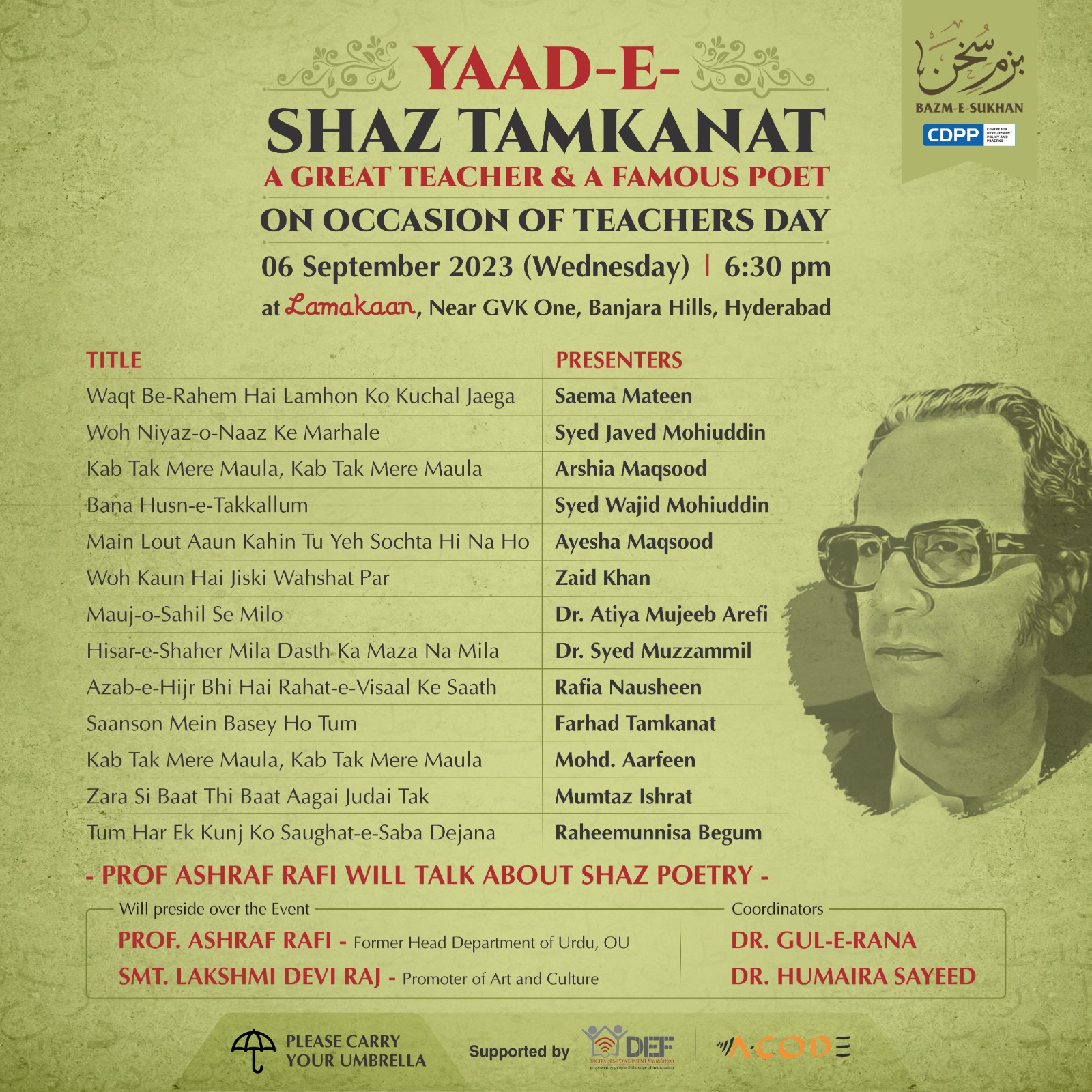 Wed Sep 6, 6:30 PM
Lamakaan & CDPP
Bazm e Sukhan is a weekly gathering of those interested in Urdu literature. A bunch of people meet at least once a month physically at Lamakaan Urdu Poetry and Prose.

Each session usually focuses on one poet, or writer, or a particular aspect of the form, structure, or grammar of Urdu writing.

This month, the Bazm presents Yaad e Shaz Tamkanat, a great teacher and famous poet.

ALL ARE WELCOME!