«Prev
From Dec 15, '21 to Jan 14, '22
Next»
7086
Celebrating Shaheen Bagh!
Thu Dec 16, 2:00 PM
Awami Insaaf Movement
We The People of Hyderabad
# Celebrating Two Years of Shaheen Bagh!

The Citizenship Amendment Act was notified on December 12, 2019 and came into effect from January 10, 2020. The discriminatory nature of the Act evoked strong condemnation from citizens across the country . The most significant and path breaking protest was that of the women who converged on a major road- Road 13 A, G. D. Birla Marg, Shaheen Bagh in New Delhi from 15 December 2019 onwards.

Led by senior citizens fondly known as the Shaheen Bagh Dadi's, this protest was strong & sustained without any political affiliation. It was the voice of the common man. Many such Shaheen Bagh's were replicated all over the country.

Students, human rights activists and the ordinary man on the streets joined hands for a common cause - Repeal of CAA !!

Hyderabad was not to be left behind as people from all walks of life joined in to create multiple Shaheen Bagh's in the city. Many activists were detained but that did not deter the protesters.

As part of the nationwide commemoration and celebration of Shaheen Bagh and the brave Indians who stood firmly against injustice, We The People of Hyderabad are meeting on Thursday, 16 December'21, 2-5 PM at Lamakaan, Banjara Hills to celebrate the second anniversary of Shaheen Bagh.

It's a celebration of our unity and nationhood!
7100
Lamakaan Organic Bazaar
Sun Dec 19, 10:30 AM
Lamakaan
Come & explore a wide range of Organic Fruits, veggies & groceries Homemade Bread, and other baked goods; Organic Lunch, Handicrafts, and Handlooms, Handmade Jewelry, Terrace Gardening Corner, Creative Design Spaces, and many more things...

Every Sunday 10:30am - 1.30pm

Entry Free. All are welcome.

For details: 9642731329.
7071
YOCS Special Session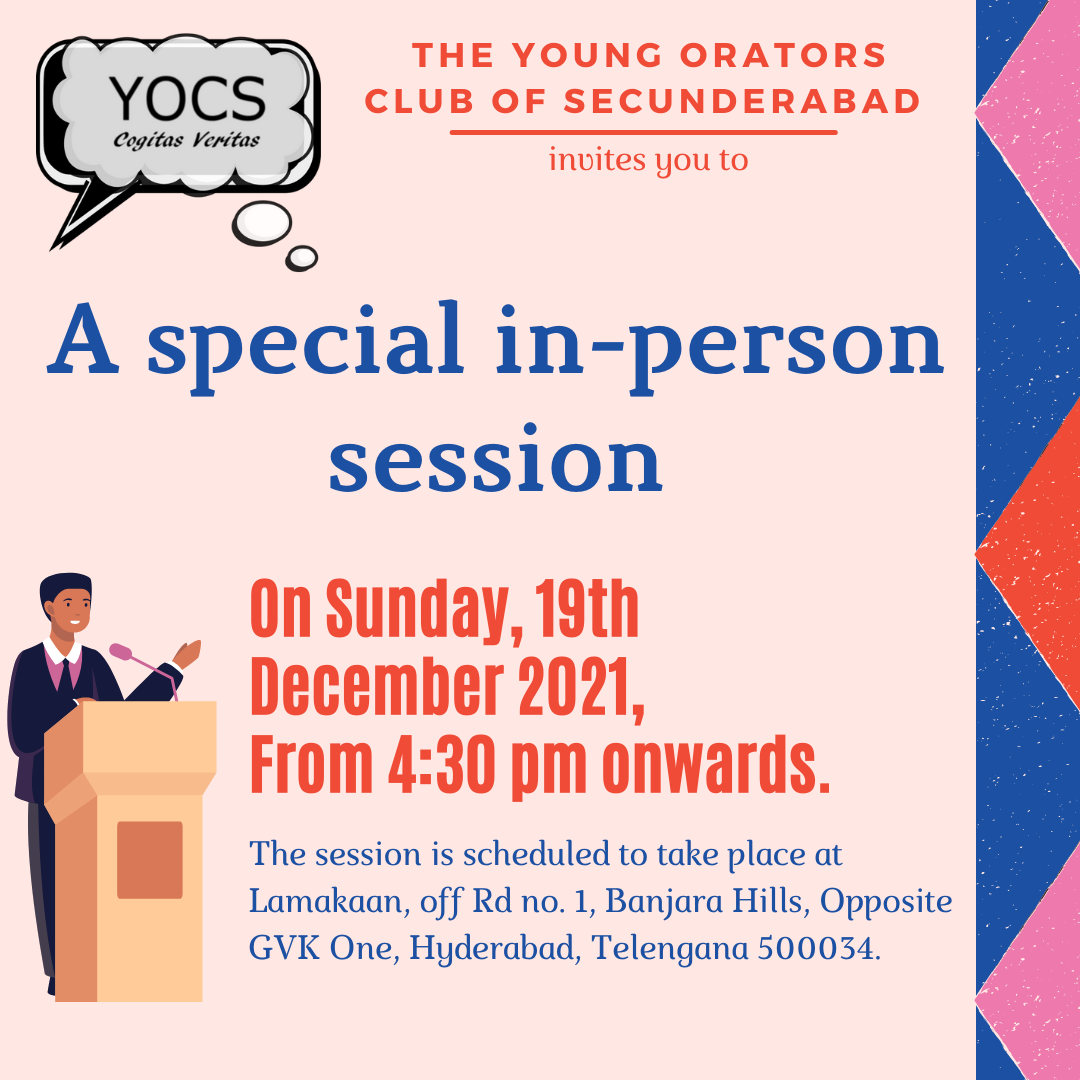 Sun Dec 19, 4:30 PM
The Young Orators Club of Secunderabad
YOCS is a not-for-profit organization that promotes oratory and critical thinking through lively debates and discussions on topics ranging from politics, philosophy to science and technology. After hosting our sessions and meetings online for a long time since the pandemic, we would like to host a in-person session at Lamakaan. The session will consist of a minor, a 15 minute talk delivered by a member followed by an evaluation and a Q/A session and a major, a speaking session, where everyone present can speak on a given topic.
7095
Bazm e Sukhan Urdu Meet Up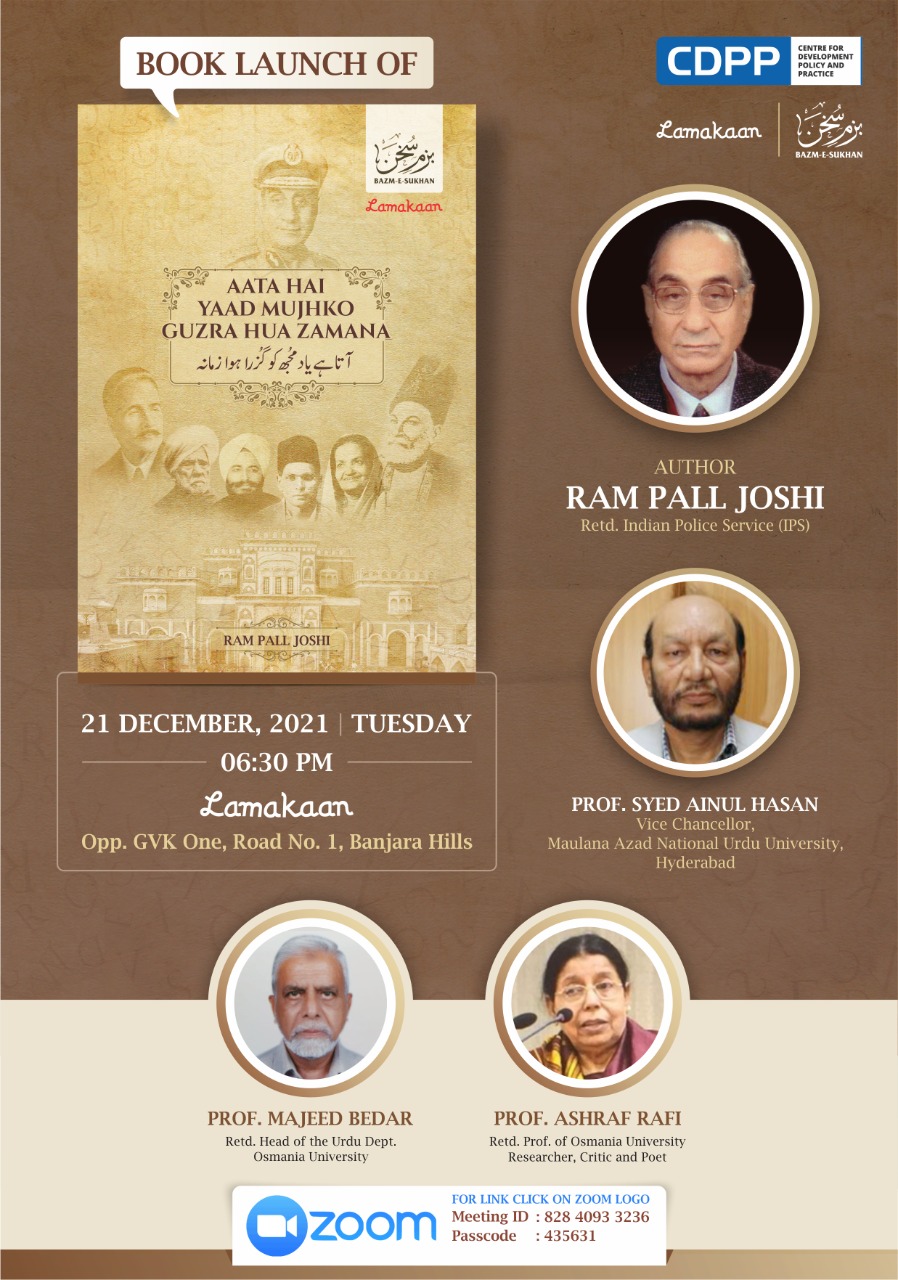 Tue Dec 21, 6:30 PM
Lamakaan
Bazm e Sukhan invites you to the launch of a most remarkable autobiography written by one of our most respected civil servants. R P Joshi started his career in the Indian Military and retired as Director General of Police in Punjab. A most respected officer, he maintained and groomed his love for poetry and respect for poets all his life.

This walk down memory lane titled AATA HAI YAAD MUJHKO GUZRA HUA ZAMANA is an ode to Urdu poetry as it is to a life well-lived. 21 December at 6.30 pm at Lamakaan.

ALL ARE WELCOME!!!
7076
Better Then/ Better Now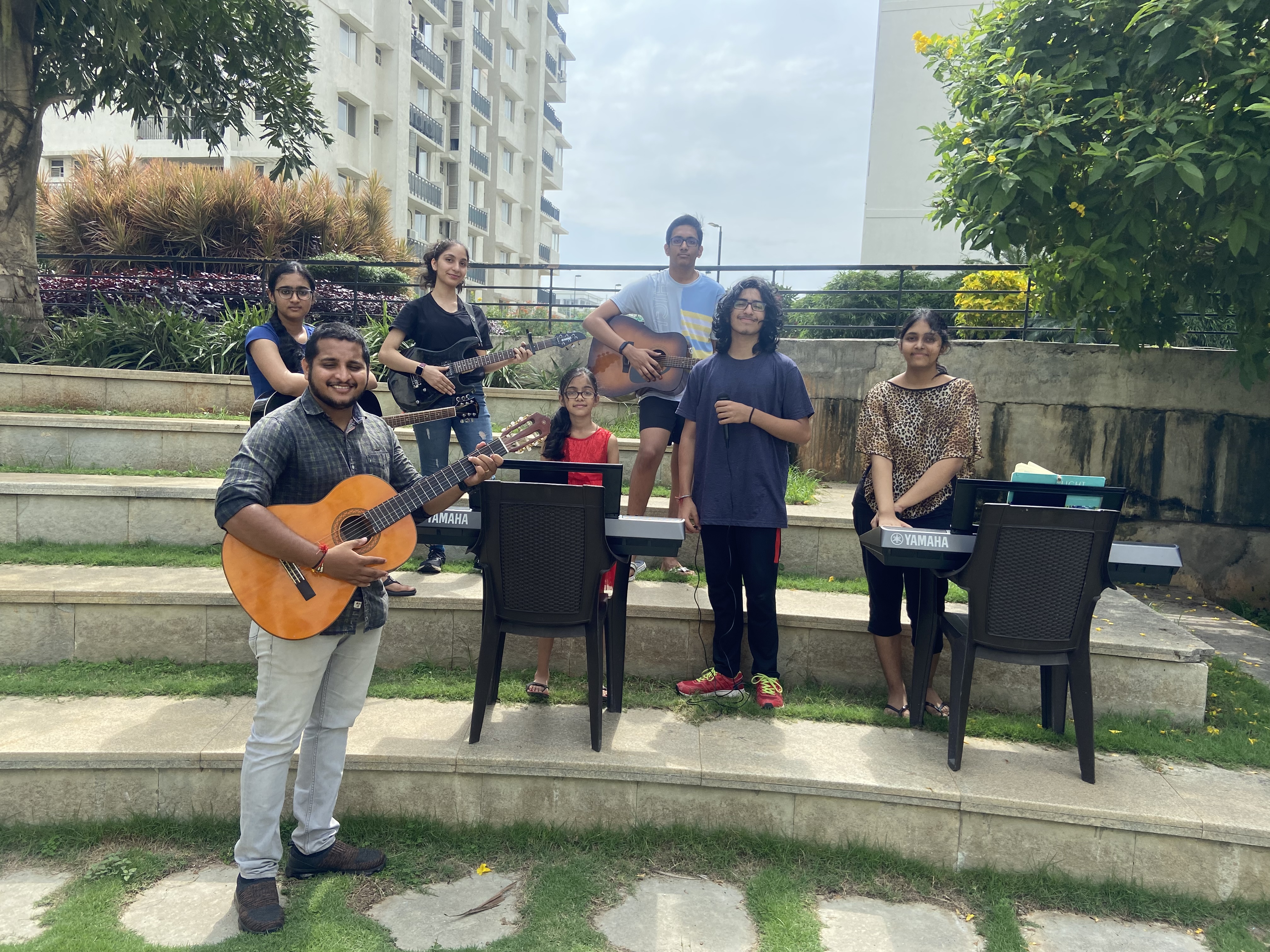 Fri Dec 24, 8:00 PM
Krishna
The 90's vs Now' and with it we plan to enlighten the audience with the differences between the swing style of the 90's and the calm acoustic of the present day and hopefully combine the best of both worlds to give a roaring performance. We hope that you would kindly give us the privilege of performing at your venue.
7101
Lamakaan Organic Bazaar
Sun Dec 26, 10:30 AM
Lamakaan
Come & explore a wide range of Organic Fruits, veggies & groceries Homemade Bread, and other baked goods; Organic Lunch, Handicrafts, and Handlooms, Handmade Jewelry, Terrace Gardening Corner, Creative Design Spaces and many more things...

Every Sunday 10:30am - 1.30pm

Entry Free. All are welcome.

For details: 9642731329