«Prev
From Jan 24, '22 to Feb 23, '22
Next»
7129
Lamakaan Organic Bazaar
Sun Feb 6, 10:30 AM
Lamakaan
Come & explore a wide range of Organic Fruits, veggies & groceries Homemade Bread, and other baked goods; Organic Lunch, Handicrafts, and Handlooms, Handmade Jewelry, Terrace Gardening Corner, Creative Design Spaces, and many more things...

Every Sunday 10:30am - 1.30pm

Entry Free. All are welcome.

For details: 9642731329
7130
Lamakaan Organic Bazaar
Sun Feb 13, 10:30 AM
Lamakaan
Come & explore a wide range of Organic Fruits, veggies & groceries Homemade Bread, and other baked goods; Organic Lunch, Handicrafts, and Handlooms, Handmade Jewelry, Terrace Gardening Corner, Creative Design Spaces, and many more things...

Every Sunday 10:30am - 1.30pm

Entry Free. All are welcome.

For details: 9642731329
7149
Book Reading of Hiraeth
Sat Feb 19, 3:00 PM
Amrita Dutta
This will be a book reading of "Hiraeth". The audience present would ask questions on various aspects of the book and the author will answer.
7140
OKA ANOKHA ROPKATHA CHALK CIRCLE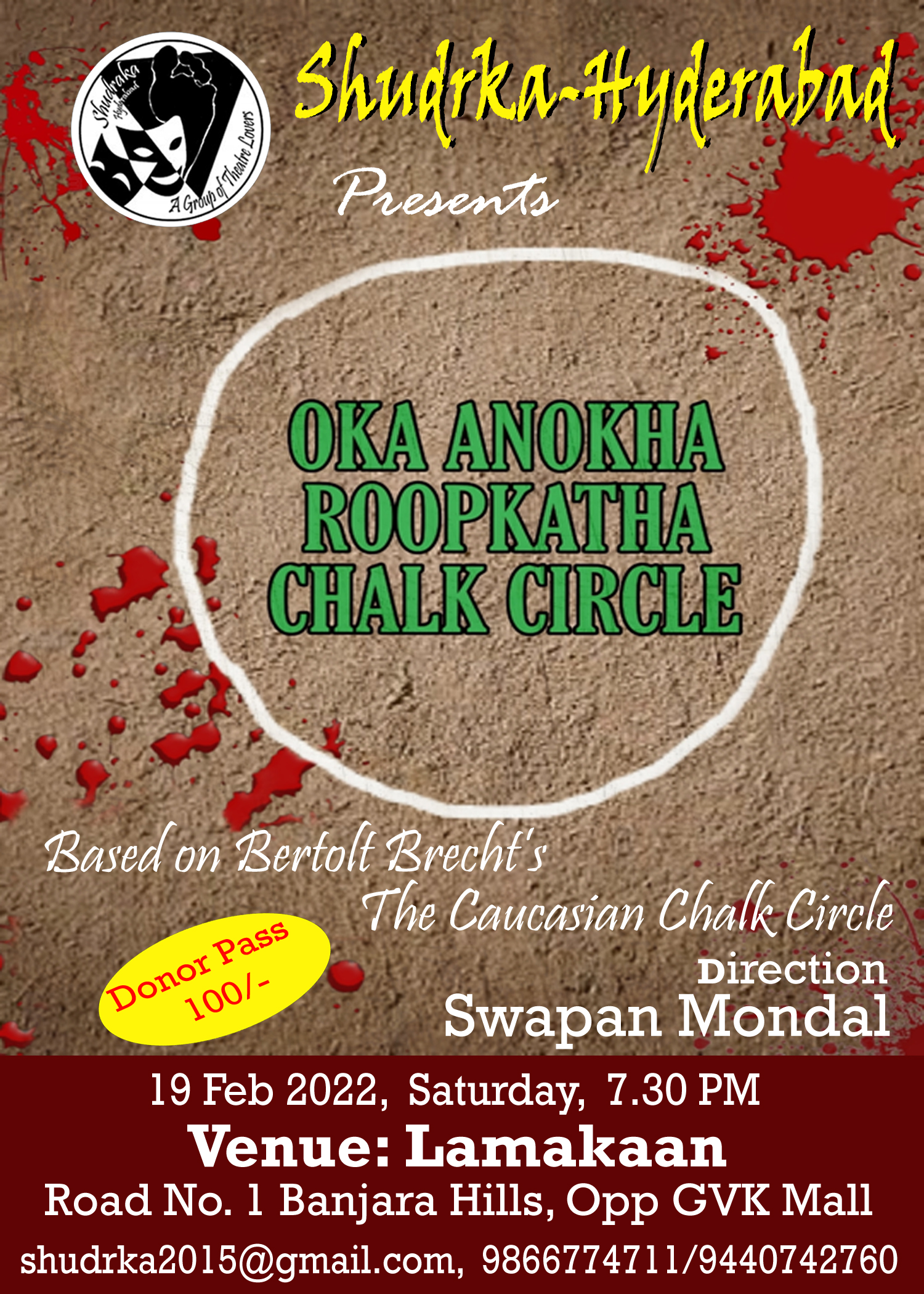 Sat Feb 19, 7:30 PM
SHUDRKA HYDERABAD
OKA ANOKHA ROOPKATHA CHALK CIRCLE is a multilingual play based on Bertolt Brecht's The Caucasian Chalk Circle. It is a parable inspired by the tale of King Solomon and a child claimed by two mothers.
7132
Lamakaan Organic Bazaar
Sun Feb 20, 10:30 AM
Lamakaan
Come & explore a wide range of Organic Fruits, veggies & groceries Homemade Bread, and other baked goods; Organic Lunch, Handicrafts, and Handlooms, Handmade Jewelry, Terrace Gardening Corner, Creative Design Spaces, and many more things...

Every Sunday 10:30am - 1.30pm

Entry Free. All are welcome.

For details: 9642731329