Forensic Science Investigation
November 13, 2018 7:30 pm Tuesday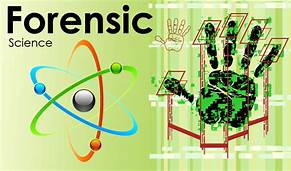 'Forensic Science Investigation: Har science ka thoda thoda, criminals ki kamar toda'
In this discussion Dr GV Rao, Former Chief Staff Scientist, DNA Fingerprinting Lab, CDFD, Govt of India will talk on the science of Forensic science and its path breaking contribution in solving some most difficult crime stories.
Forensic science is the application of science to criminal and civil laws, mainly—on the criminal side—during criminal investigation, as governed by the legal standards of admissible evidence and criminal procedure.
Forensic scientists collect, preserve, and analyze scientific evidence during the course of an investigation. While some forensic scientists travel to the scene of the crime to collect the evidence themselves, others occupy a laboratory role, performing analysis on objects brought to them by other individuals.
About Dr GV Rao: Dr G V Rao was a Scientist, is an Advocate, also an passionate Consumer Protection Campaigner, Leads Civil Society movement at Alwal & RTI Activist was the first Chief Scientist of Laboratory of DNA Testing appointed by Government of India at CDFD. He graduated from Osmania University, Hyderabad. Further he was a Gold medalist in M.Sc. in Criminology and Forensic Science from Central University of Sagar, Madhya Pradesh
He joined the illustrious laboratory, CCMB, Hyderabad for his Ph D in "Forensic Aspects of DNA Testing" and was awarded Ph D in 1993. His passion for knowledge made him to do a Post doctoral Fellowship in DNA Testing. He is the only person in India, till dated to hold a Doctoral and Post doctoral degree in DNA testing.
Dr Rao has been the first Indian Forensic Expert to have examined and reported DNA cases from all over India, USA, UK, Canada, New Zealand, Mauritius, Sri Lanka, Bangladesh. His contribution of new technology in Species identification in wildlife poaching cases got the famous film star Mr Salman Khan convicted and you are well aware of. This work in forensic wildlife was awarded as the best paper in the Conference of the International Association of Forensic Academy, New York in 1999.
Incidentally Dr Rao was mentioned as SCIENTIST OF REPUTE IN DNA TESTING by the Supreme Court of India while disposing of the famous Matoo case.
Some cases where his knowledge, expertise and skill in DNA Testing had been appreciated by Hon Supreme Court of India were:
Naina Sahni or the Tandoor case (New Delhi), Actress Prathyusha rape and murder case (Hyderabad, A.P.), Swami Shraddananda (Bangalore, Karnataka), Swaminarayan Ashram (Nadiad, Gujarat), Jharkhand Mukthi Morcha (JMM) Case, (New Delhi), where former Prime Minister Mr P V Narasimha Rao was main accused. Chattisinghpora False encounter Case (Jammu & Kashmir), Beanth Singh Assassination Case (Punjab) etc. Ayesha Meera Case (Vijayawada., AP), Aarushi Case (Delhi).
ALL ARE WELCOME!!!