Upcoming Events
«Prev
From Nov 20, '19 to Dec 20, '19
Next»
6447
The Way Home movie screening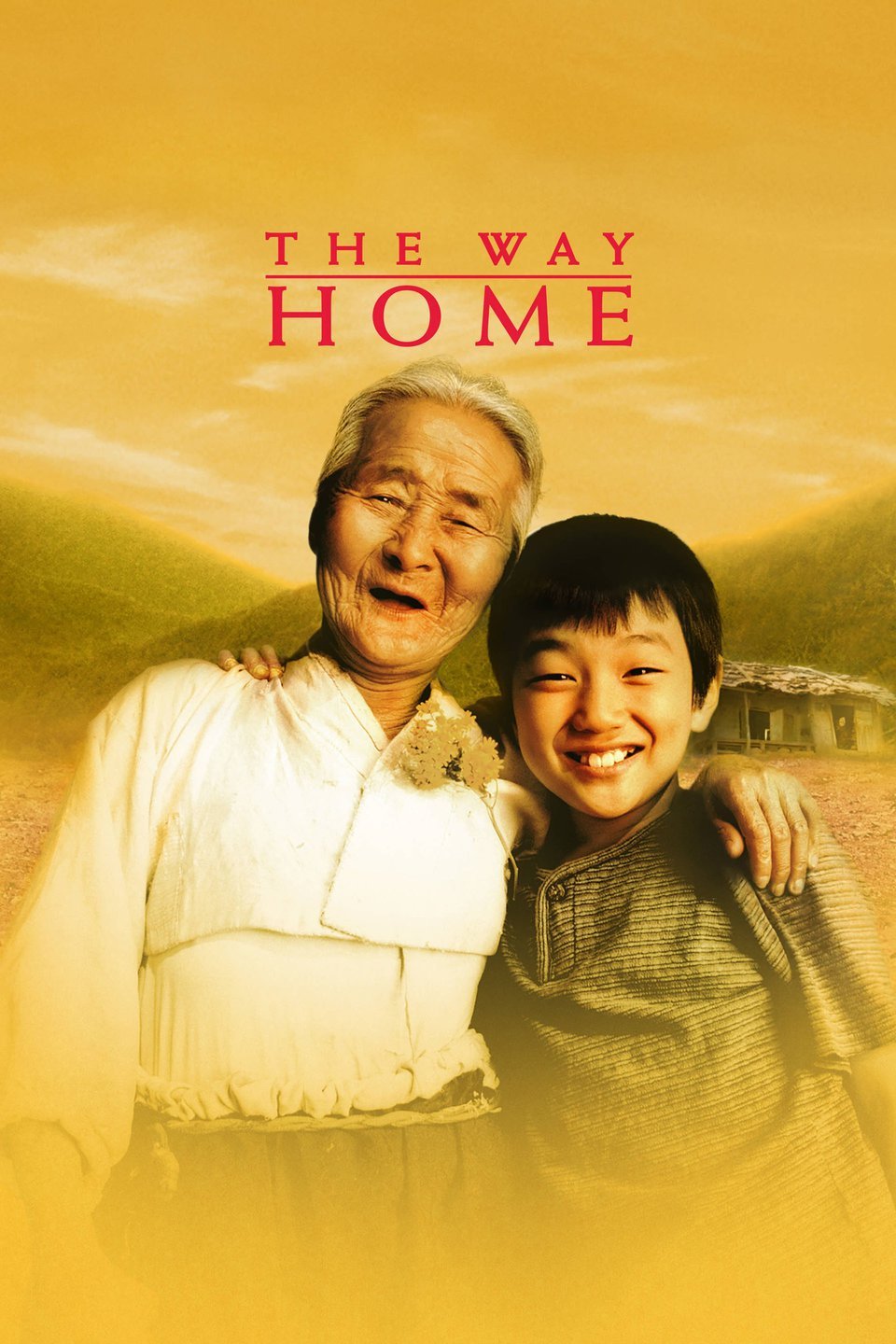 Wed Nov 20, 7:00 PM
Cinephiles Film Club
The Way Home tells the heart-warming story about a grandmother and her city-born grandson who comes to live with her in a rural village.
6498
In a shadow less Town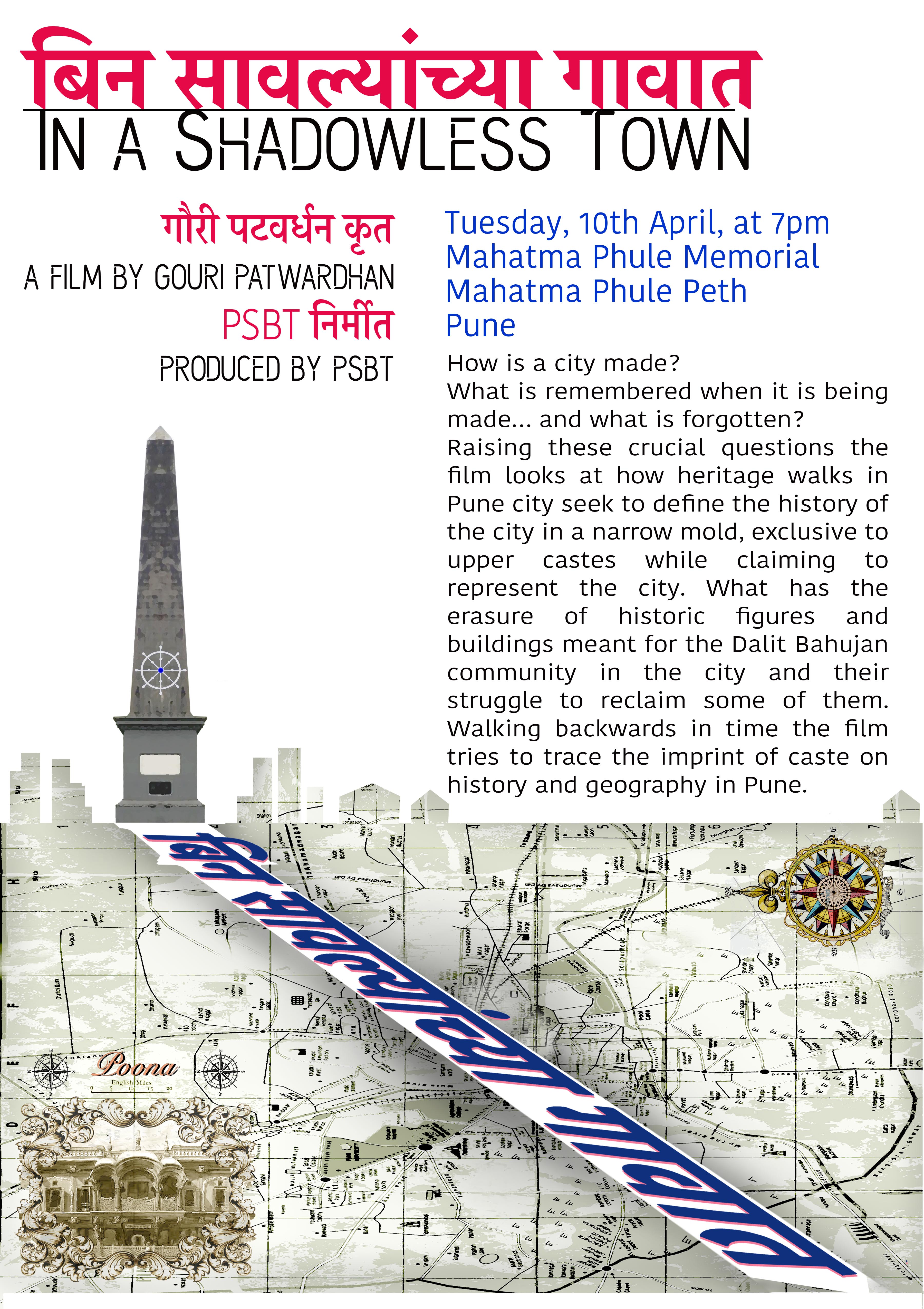 Thu Nov 21, 7:30 PM
Lamakaan & Docu Circle of Hyderabad
बिन सावल्यांच्या गावात
(In a shadowless Town) Documentary Film Screening followed by a Discussion

Runtime: 63 min.
Dir.: Gouri Patwardhan

Synopsis
How is the city made?
What is remembered when it is being made… and what is forgotten?
Raising these crucial questions the film looks at how heritage walks in Pune city
seek to define the history of the city in a narrow mold, exclusive to upper castes
while claiming to represent the city.
What has the erasure of historic figures and buildings meant for the Dalit
Bahujan community in the city and their struggle to reclaim some of them?
Walking backwards in time the film tries to trace the imprint of caste on history
and geography in Pune.

ABOUT THE FILMMAKER
Gouri Patwardhan is an artist and filmmaker based in Bangalore.
Gouri's experience as a filmmaker and editor began with making educational films for children and young adults for NCERT and UGC on themes of art, environment and inventive teaching methods.
She is an alumnus of Goa College of Art and Film and Television Institute of India, Pune, and currently teaches at Srishti Institute of Art, Design and Technology.
She won a national award for her documentary, Modikhanyachya Don goshti in 2013

The Film Director shall be available for a post-screening discussion.

ALL ARE WELCOME!!!




6522
Write Club Meetup 219
Fri Nov 22, 3:00 PM
Write Club Hyderabad
Please help schedule this for this Saturday: 23rd November 2019. Write Club Hyderabad helps you pen your thoughts, spill your mind and finally make an appointment with the writer in your head. We conduct free, weekly events that foster writing. Our Meetups aim at helping writers reach their goals in a supportive, collaborative, social setting. Writing doesn't have to be all by oneself. We welcome anyone who writes, regardless of genre, language or age. We have members writing novels, short stories, poetry, screenplays, essays, school reports and more. What we do, basically: One of the members of Write Club (anyone with a participation count over 2 consecutive meetups) hosts a session. They bring forth a theme and writing exercises. We all then write to the host's prompts and guidelines for about an hour. Once we're done writing, we read out our write-ups (optional). We also exchange feedback and constructively critique each other's works. Entry is free, anyone with an interest in writing can walk in. Bring your writing devices and we're all set! We promise to provide you with good coffee and a super-creative conversation. We have Write Club sessions every alternate Saturday afternoon – 3 to 6 PM
6533
The Anupam Kunapuli Trio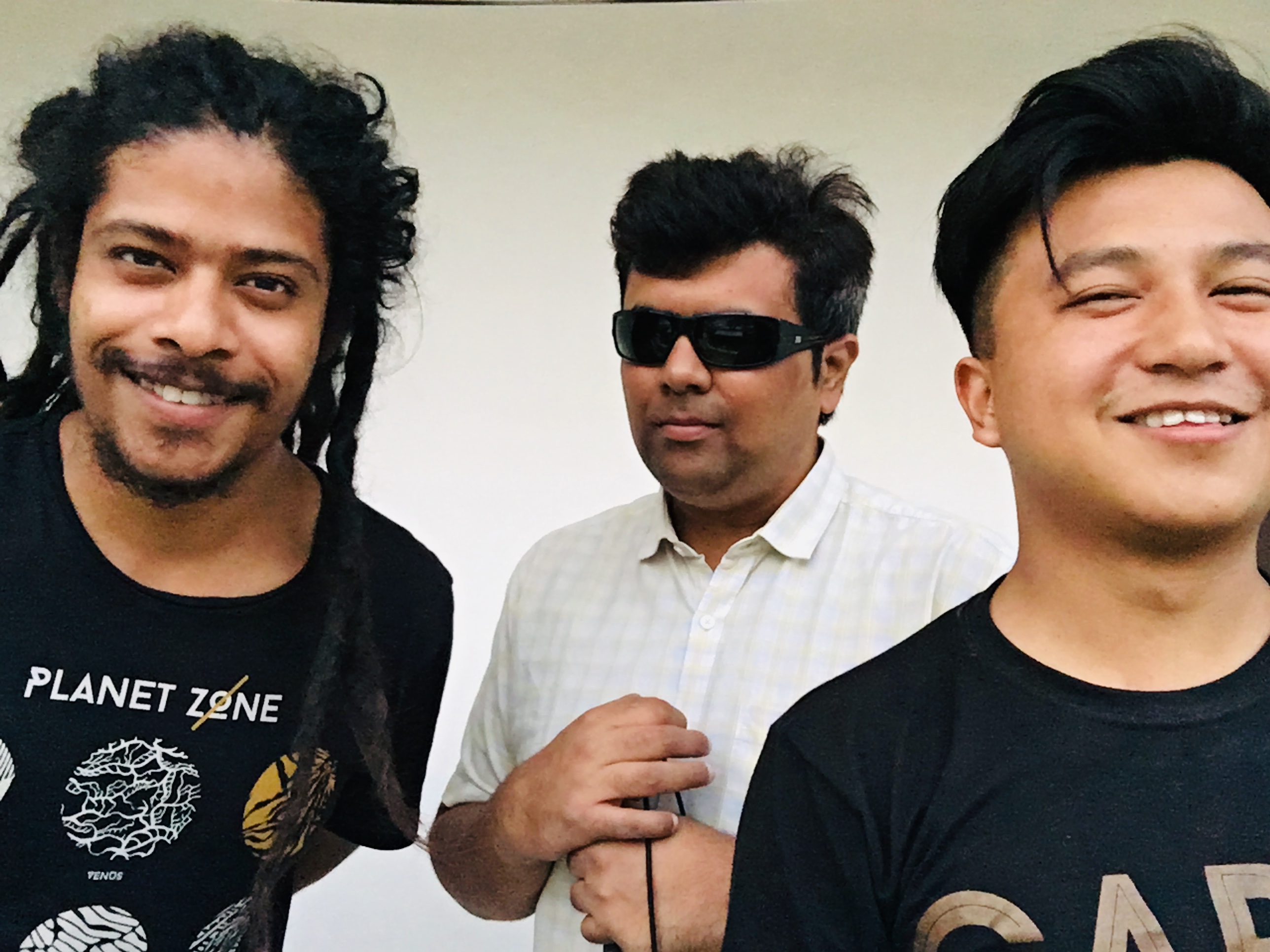 Fri Nov 22, 8:30 PM
Anupam Kunapuli
Three struggling - in various degrees, beings were drifting by like autumn leaves until they were gently swept into the same corner where we happened to strike a conversation.
Lo and behold! We found concurrence to weave our distinct sound through subtle yet bumpy rhythms and melodies
A little bit about us:
- Shree Anupam Kunapuli, is the noble captain of our grand yet humble musical voyage (not so humble are the crew members!). He is an experienced jazz pianist with roots in Carnatic music.
- Master Nehal Raj Pradhan, is as wayward as the northern winds gushing through the pine trees. A hint of it comes forth in his musical influences especially when he hides behind the drums.
- Sire Aritro S. Ghosh, is an angry young man whose guitar portrays the colour of his conflicts. His guitar playing ranges from subtle seaside melodies to explosively picked licks. His musical arrangements speaks much about him.
We don't have much to offer but our music.

6490
Woodcut Printmaking workshop
Sat Nov 23, 10:30 AM
Puja Chauhan
This workshop is for beginners.During this This two day workshop is for beginners.During this workshop participants will learn the technique of woodcut printmaking which is one of the oldest printing method. Participants will learn from preparing a 2D visual image to carving it on a flat piece of wood to finally printing it in black and white. Participants can bring a drawing or an image they want to work on or they can come unprepared. Each participant will get to print three identical prints of the composition. All the materials will be provided during the workshop
6545
Premiere: RVRamani's Latest Film
Sat Nov 23, 7:00 PM
Amarnath Sandipamu
Bhanumathi Rao, in her younger days, was a dancer and a theater actor. Today in her nineties, she lives with her two daughters - Maya Krishna Rao, a contemporary solo theater practitioner based in Delhi and Tara Rao, who works as human rights campaigner in Bengaluru. Bhanumathi, an elegant and witty woman, whose hearing and memory doesn't usually stand up, has led an enigmatic, passionate, yet a simple and pragmatic life. Filming Bhanumathi in Delhi and Bengaluru, with her daughters nudging her, the filmmaker takes the audience on a journey of life and performance, through the spasms of memory, complexities of relationships, love and a reflection of what could constitute a beautiful mind.

RV Ramani, is a cinematographer and filmmaker. With more than 25 independent films to his credit, he has established a unique style of making impressionistic personal documentaries. He conducts film making workshops at various Institutions and is a Visiting Professor at the Ambedkar University Delhi.
6511
Unekha Hyderabad Art Exhibit
Sun Nov 24, 11:00 AM
Unekha
Unekha is a talent promotional platform from Hyderabad. It has organized 25+ events which include art workshops, exhibitions, meet-up and other performing arts events. The Hyderabad Art Exhibition which features 10+ artists of different art styles and backgrounds of the budding and professional artists from the city.

6448
Viva Cuba movie screening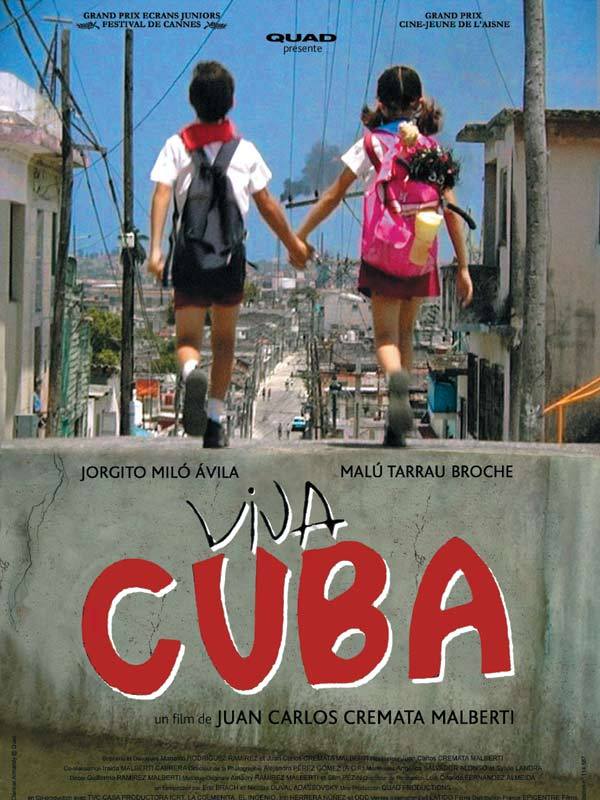 Wed Nov 27, 7:00 PM
Cinephiles Film Club
In a tale akin to Romeo and Juliet, the friendship between two children is threatened by their parents' differences. Malu is from an upper-class family and her single mother does not want her to play with Jorgito, as she thinks his background coarse and commonplace.
6514
Singing in The Times of Darkness
Fri Nov 29, 2:30 PM
Vimala Morthala
songs, skits, posters and other forms of cultural expression of protest and hope, by activists for change. event organised by women's and trans people's joint action committee.
6512
Painting on PIPAL leaf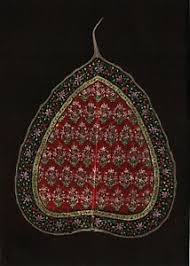 Sat Nov 30, 10:30 AM
Ramesh Ramanadham
R S Krafts (Mr. RAMESH RAMANADHAM an expert in Handlooms n Handicrafts with 30 years of experience)in association with LAMAKAAN are proud to announce the start of a series of workshops, every month from November 2019, to promote Exclusive Handicrafts which are on the verge of extinction. Please do join.
Date: Saturday, 30 Nov. 2019
Time: 10.30 am to 3.00 pm
Fee : ₹ 500.00
Topic: Hand painting on pepal leaf by PRASAD
Admission is limited to 30 members on first come first basis.
The proceedings will go to the benefit of the craftsman.
6353
Jod Tod play
Sat Nov 30, 7:30 PM
Kalayan theatre group
Jod Tod hindi comedy play presented by Kalayan Theatre group Bengaluru

Jod Tod is a funfilled crackling comedy play about quintessential relationships and its complications, presented in a subtle and quirky manner, this light hearted funfilled laughter riot for 120 mins will keep you in splits
6471
Transforming drag
Sun Dec 1, 4:00 PM
Anil kushary
Event is organised by Mobbera Foundation and drag queen Hyderabad

It has acts of transgender struggle played by drags of Hyderabad and other performances following with a panel discussion
6354
Jod Tod Hindi Play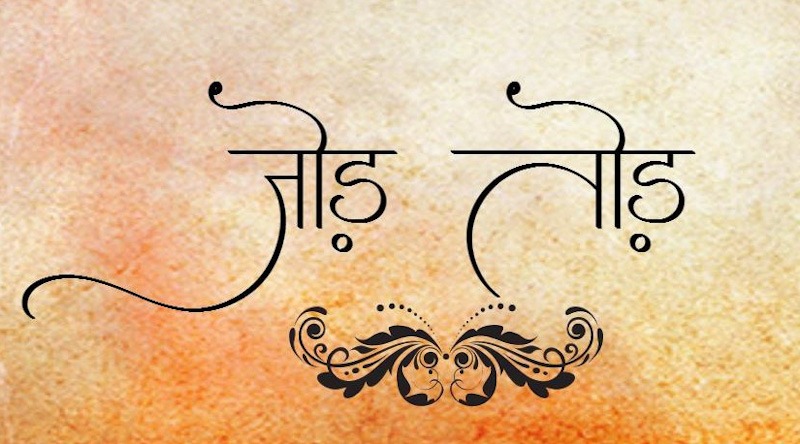 Sun Dec 1, 7:30 PM
Kalayan theatre group
Jod Tod hindi comedy play presented by Kalayan Theatre group Bengaluru

Jod Tod is a funfilled crackling comedy play about quintessential relationships and its complications, presented in a subtle and quirky manner, this light hearted funfilled laughter riot for 120 mins will keep you in splits
6482
Birth Unboxed
Sat Dec 7, 10:30 AM
Deena Faheem
Join us for a FREE interactive session on:
Impact of Birth Experience
Preparation for labor and birth
How to achieve a VBAC
Breastfeeding from start
Babywearing tips
Open Q&A with our Childbirth experts
6223
K Circle Non Competitive Quiz
Sat Dec 7, 4:00 PM
K Circle
Non competitive quiz required for every first Saturday of the month.
Capacity ~ 50 members

6302
The soil story.. Mitti Ki Zubani
Sat Dec 7, 7:30 PM
Lamakaan An Open Cultural Space
The soil story.. Mitti ki kahani mitti ki zabani.

Soil is considered a mineral matter and as a substratum to grow crops... This lecture throws light on the soil as a living organism and the ways and means to restore soil health through appropriate manures, sprays, seeds, pest repellents and growth promoters.

Sultan Ahmed Ismail is an Indian soil biologist and ecologist. One of the pioneers of earthworm research in India
6484
Rubaroo with Gender Mela
Tue Dec 10, 2:00 PM
Rubaroo
Rubaroo is a Hyderabad based organization that facilitates shared learning among adolescents and young people, empowering space co-created by the young to understand their own selves, society and social issues, to become socially conscious leaders in their own capacity. Our vision is to bring young people together on various issues. Gender being an important issue is also incorporated into our programmes with adolescents and youth. Every year, the United Nation observes 25 November, International day for the Eradication of Violence against Women, to 10 December, International Human Rights Day, as the 16 Days of Activism against Gender Based Violence across the world.To express our solidarity with the world wide campaign, Rubaroo has been actively engaging in this campaign for the past 4 years from Hyderabad. This year, the campaign focuses on gender based discrimination, early and child marriages, consent, agency and gender roles. We will be hosting a interactive games and exercises exploring the theme of marriage, partnerships and relationships and how gender plays a role in it; and facilitate conversations on gender vis a vis equality, identity, violence and basic human rights. We constantly make efforts to ensure that the event is a safe space where people can feel free to share their own personal journeys/ experiences and opinions. We extend our invitation to everyone in Hyderabad to join us in advocating for gender just world on 10th December 2019 from 2:00 to 6:00 pm.
6495
Kathak dance solo performance
Fri Dec 13, 7:30 PM
Katerina
Hello there. My name is Katerina. I'm professional kathak dancer from Russia who finished her studies in Hyderabad from gurus Mangala Bhatt and Raghav Raj Bhatt. Currently I'm in Hyderabad and looking for a space for my solo dance program. I also performed at Lamakaan along with my Guru's students (Aakruti Kathak Kendra School) several times. Would like to hear your thoughts about that. Thanks in advance. Regards, Katerina.
6504
Ek Tamasha
Thu Dec 19, 7:30 PM
Amaan Ahmad (The Unknown Pen)
Ek Tamasha' is an original Hyderabadi comedy play in Deccani language written and directed by Amaan Ahmad. It is set up in the early 1990s. The protagonist, Chandu Lal, is obsessed with Chindi Leela who loves Romeo. There are various humorous twists and turns that take place in this 8-scene play.