Chalam's "MAIDANAM" by Samahaara
Play
1.5 hrs
August 10, 2019 7:30 pm Saturday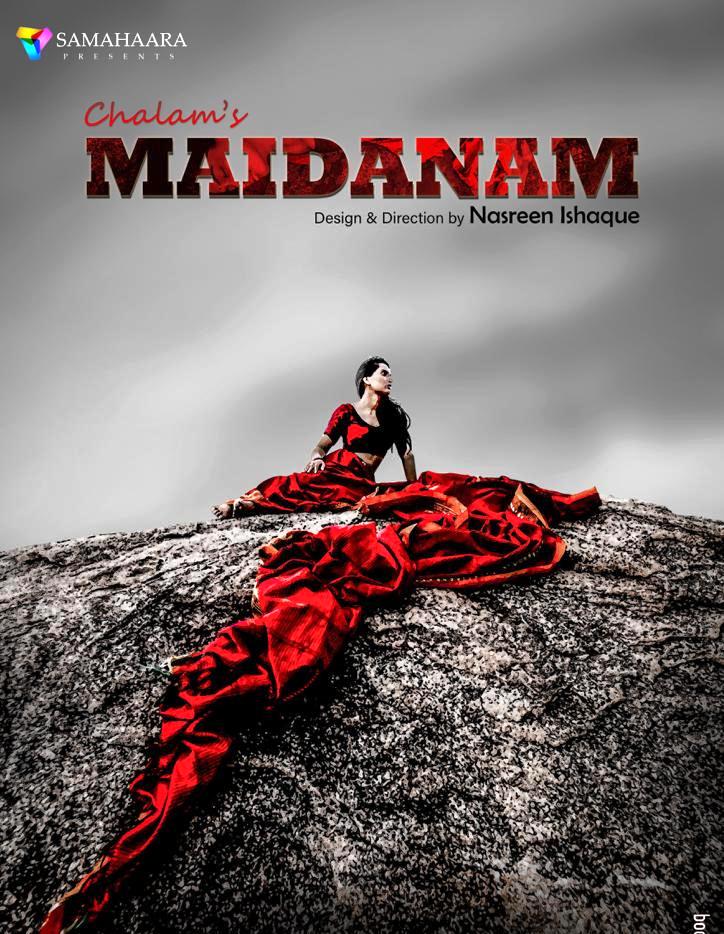 Samahaara Theatre Co-operative presents
An adaptation of Chalam's "MAIDANAM" A play in Telugu
Produced by Rathna Shekar Directed by Nasreen Ishaque
Date – 10th & 11th August 2019 Time – 07.30pm Venue: Lamakaan, Banjara Hills, Hyderabad.
Maidanam, one of the most famous and most controversial of Chalam's novels, dramatises his ideas on marriage, freedom and the moral issues involved in them. Rajeswari, is a young, frustrated housewife. It all starts with her thorough disillusionment with her tradition-bound, unfeeling, emotionally sterile lawyer-husband who is given to treating her as a piece of property, as one who fulfills his sexual and social needs.
Her deliverance comes in the form of Ameer, a client of her husband. Their very first meeting is an emotionally charged and sexually exciting experience. His looks pierce her clothes and caress her all over her body. This is a new experience for her. She has never known anything so exhilarating like that before. When finally Ameer embraces her, in the absence of her husband of course, she reacts with a cry of joy. She feels that Ameer has endowed divinity on her. This realization marks the death of her old self. She plunges headlong into a life of passion and bliss with Ameer.
Soon enough Ameer, asks her to "come away" with him. They decide to go away to "Maidanam," a wide open plain where they will not be disturbed by society. For a while Rajeswari agonizes over whether she is driven by animalistic lust or noble love or the simple desire to free herself from the shackles of soul-killing traditions.
After living like that for months Rajeshwari gets pregnant. Ameer does not want the baby and wants Rajeshwari to get rid of her pregnancy. Maternal instincts take over her and she refuses. They have a fight and Ameer leaves her alone and vanishes. After Ameer has gone away Rajeswari turns to Meera a handsome sixteen years boy in a major way for emotional and material support.
Hoping to get back Ameer she decides to get rid of her pregnancy with the help of Meera. Things get complicated when Meera starts developing feelings for Rajeshwari. Meanwhile Ameer comes back. He does not like how close Rajeshwari and Meera have become. Now Rajeswari has to choose between Ameer who she truly loves or Meera who acted as her pillar of support in desperate times.