KALLU – Telugu play by Samahaara
Play
1.5 hrs
November 14, 2019 8:00 pm Thursday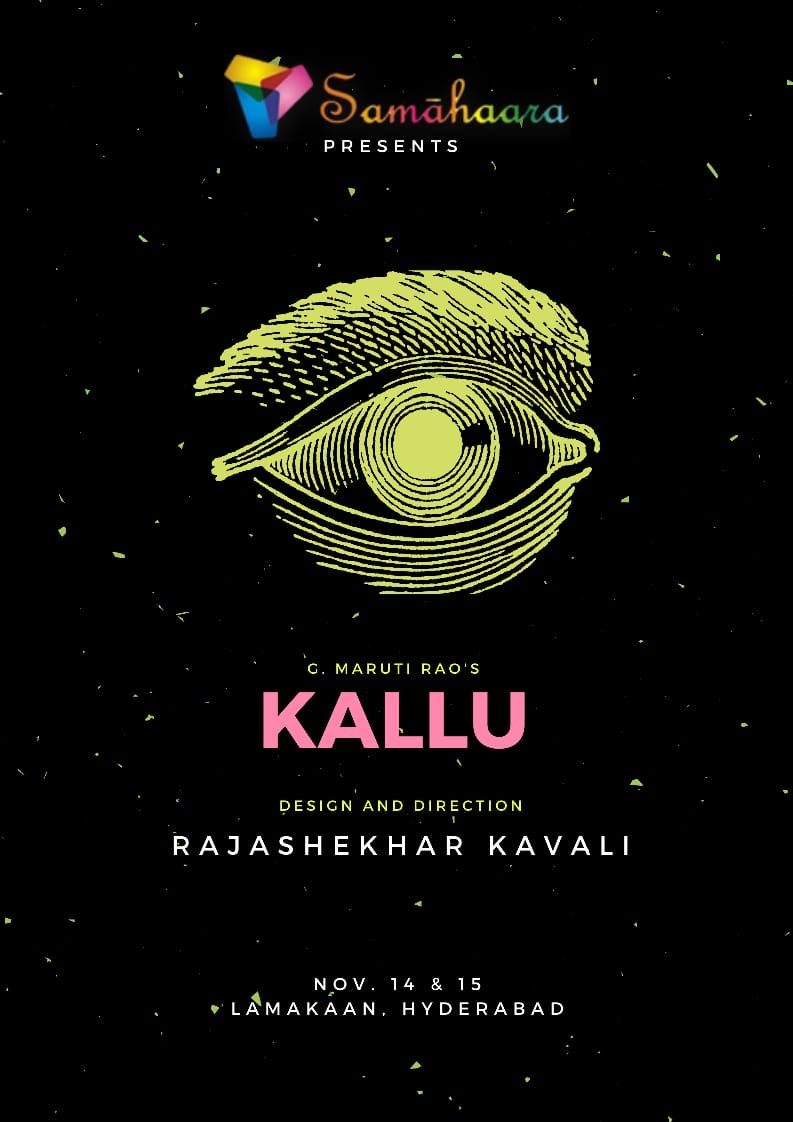 Samahaara Workshop Productions presents
Gollapudi Maruti Rao's "KALLU" A Play in Telugu
Produced by Rathna Shekar Directed by Rajashekar Kavali
Date – 14th & 15th Nov 2019 Time – 08.00PM Venue – Lamakaan, Banjara Hills, Hyderabad.
Five people decide to put all their hard earned fortune in the hands of the most deserving person among themselves for the benefit of all and ask him to lead them with responsibility, that man takes advantage of their weakness and he not only exploits them but also degrades them with utter contempt ripping off their self-respect.
When the destiny of the blind is placed in the hands of a trusted confidant who offers them a ray of hope, those very hands, clouded by self-centered desires, push their lives into a state of despair. This play depicts a stark contrast between the lives of sighted people who are 'Blinded' by conceit and the visually impaired who 'See' this world with their hearts.
Organizer
Samahaara
www.samahaara.org