Unki Awaaz, Meri Zubaani
Music
2.5 hrs
July 09, 2019 7:30 pm Tuesday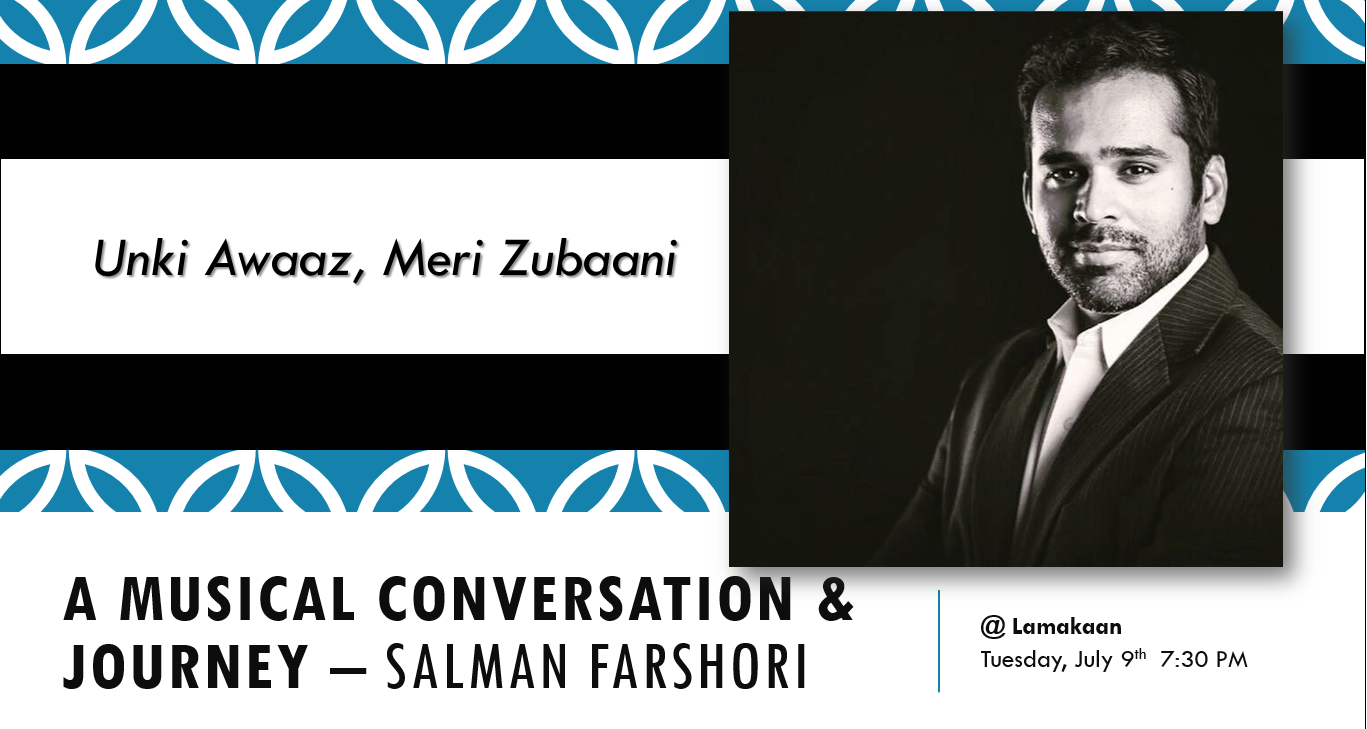 Unki Awaaz, Meri Zubaani – A musical conversation with Salman Farshori about Hindi Cinema's musical journey, all the way from From K L Saigal, 90's Hindi Pop to the new era singers.
Organizer
Mohammed Salman Farshori
I have performed at Lamakaan in the past. Singing is my hobby. I was born and raised in Hyderabad and I currently live and work in Dallas TX USA. Ashhar Farhan and Faraaz Farshori are my point of contact there and I have informed them about this event. Thanks!