Is it time for a Digital Detox?
1.5 hrs
December 05, 2019 7:00 pm Thursday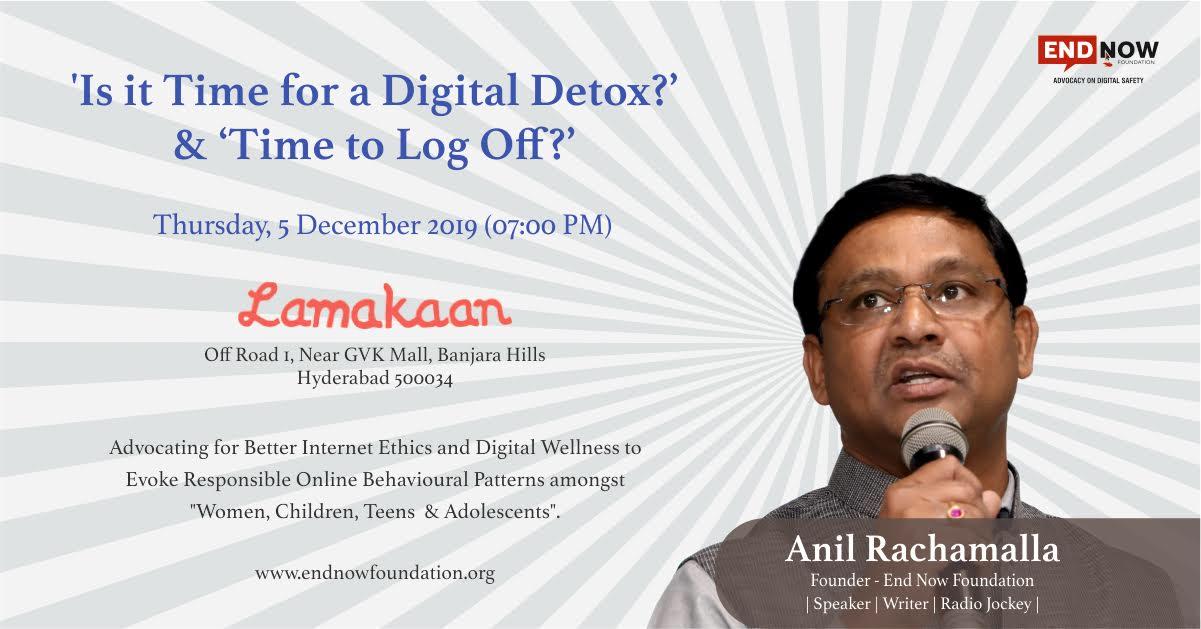 As technology becomes more and more integral to everything we do, it can sometimes distract us from the things that matter most to us.
'Managing screens for healthy tech: life balance' 'Screens and mental health: how much is too much?'
and Finally
'Is it time for a digital detox?' & 'Time to log off?
Organizer
Anil Rachamalla Founder of End Now Foundation